Listening to West Yorkshire
By Same Skies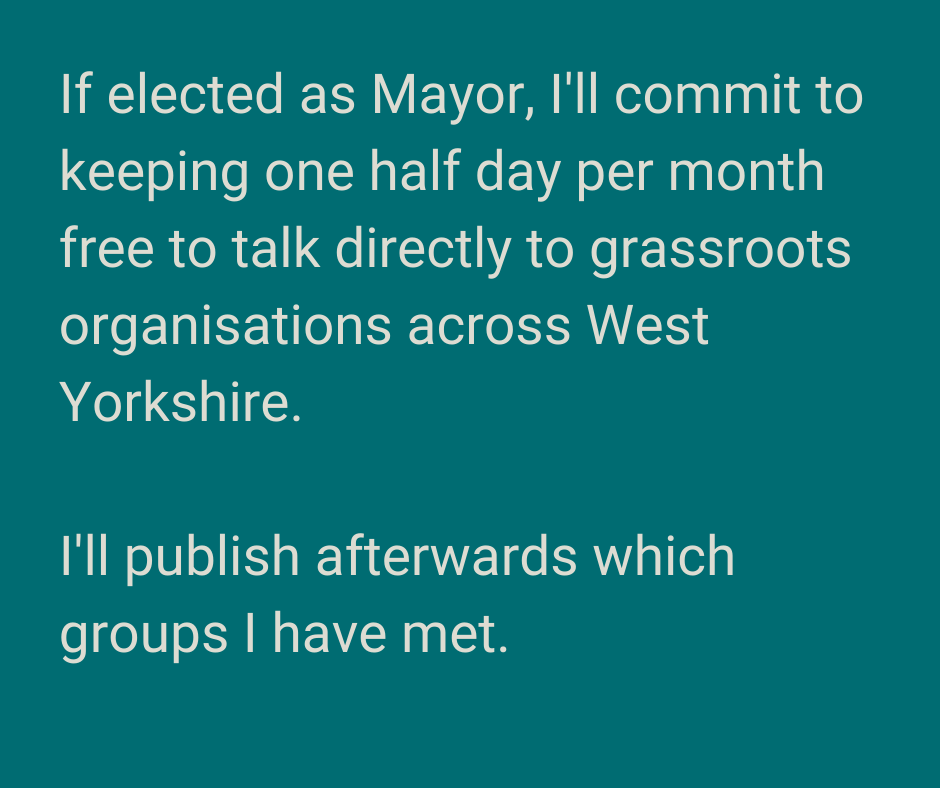 During the West Yorkshire mayoral election campaign in 2021 we organised Listening to West Yorkshire, an online session for "people and organisations in any field including sport, art, caring, parks and green spaces, commercial businesses, food growing and sharing, learning or anything else."
The event was structured to include as many short introductions as possible, in order to "to let other people in West Yorkshire know about great things happening in the different parts of the region ... there might be unexpected new connections."
We invited all of the mayoral candidates, with an emphasis on them listening to citizens first, and responding to whatever caught their attention, rather than making stump speeches followed by questions.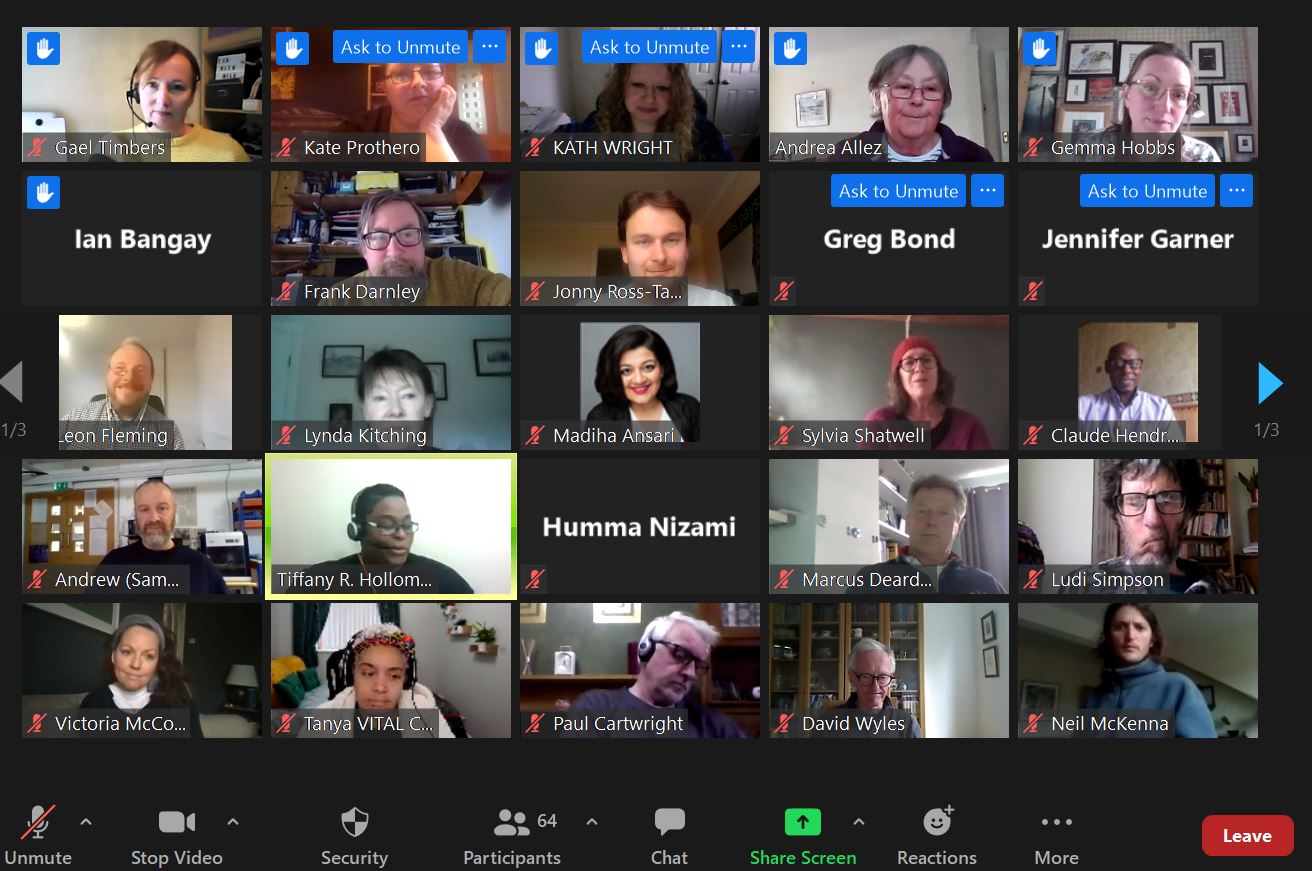 Four of the five main candidates joined the session, but not Tracy Brabin, the eventual winner. The few invitations to take part in public events that she did accept during the campaign were from party-affiliated groups, commercial consultancy firms and London-based national organisations.
Her approach was in contrast to Andy Burnham, Mayor of Greater Manchester, who attended more than 20 events, and "turned up for everyone who asked" according to the Manchester Evening News.
At the event we asked all of the candidates to commit to our Listening to West Yorkshire principles:
"If elected as Mayor, I'll commit to keeping one half day per month free to talk directly to grassroots organisations across West Yorkshire.
I'll publish afterwards which groups I have met."
All the candidates agreed except Tracy Brabin, who didn't respond to a follow-up email invitation to make the same commitment.
Afterwards we asked people to tell us what had stuck with them from the discussion.