West Yorkshire's Low Carbon Freight Waterway
By Ian Moore
The public perception of our canals and river navigations is generally of a leisure resource. The idea of boating holidays or towing path walks might come to mind.
Of course, our inland waterways are much more than that. They are a functioning piece of industrial archaeology, green fingers stretching into our towns and cities, a catalyst for regeneration. And have many other functions and uses.
But what many people are unaware of is that some West Yorkshire waterways are capable of carrying large amounts of freight traffic. The principal freight route is the Aire & Calder Navigation between Goole, Leeds and Wakefield.
The navigation is a key component in enabling the sustainable transportation of freight between the Humber ports and Leeds.
At the moment there are aggregates being shipped to Knostrop, in east Leeds in 500 tonne capacity barges.
To put that in context, that is equivalent to 18 articulated lorry loads.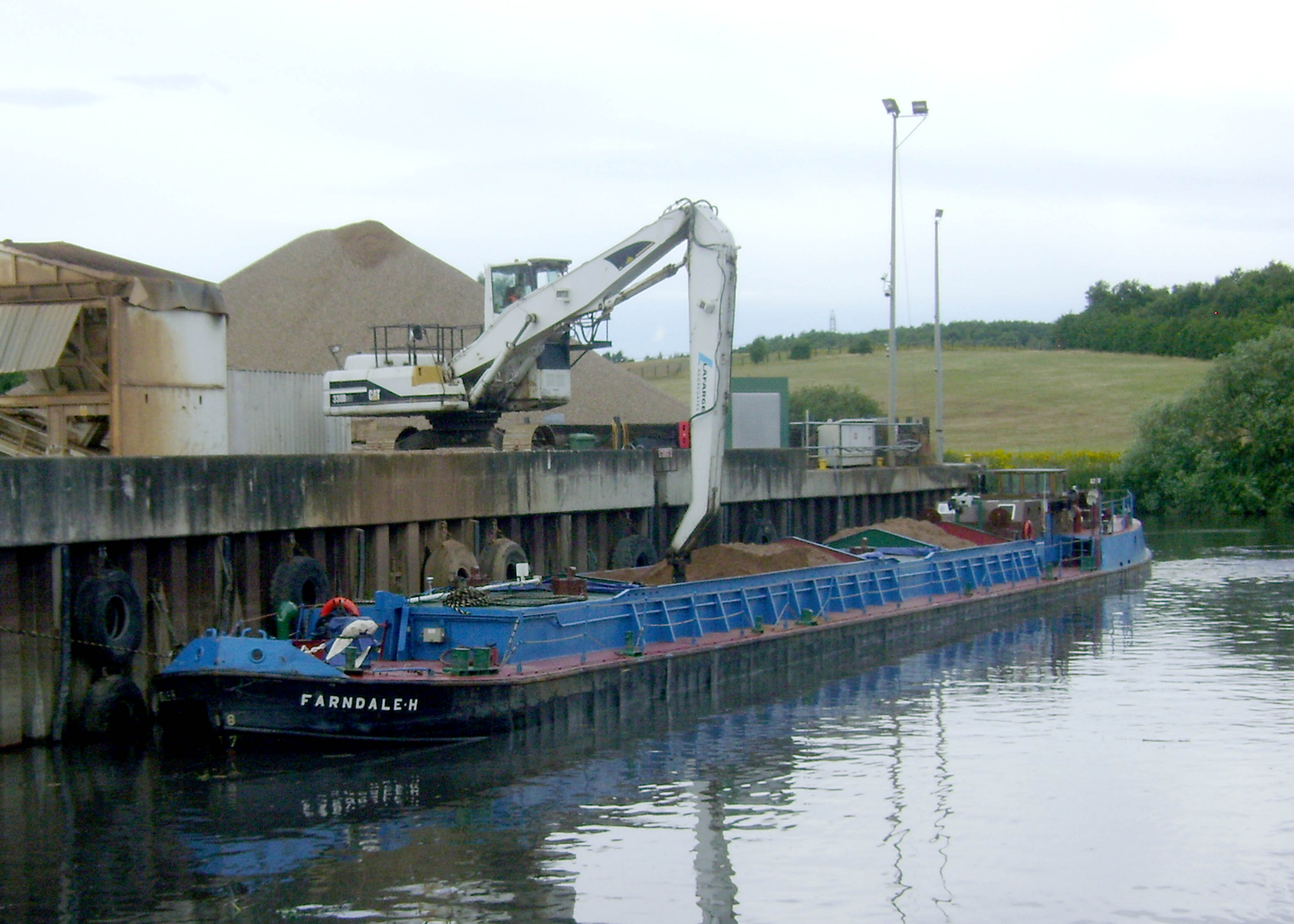 This load is moved using a lot less energy than is required for road haulage because, for the same mass, the force needed to move a barge through water is a lot less than the force required to overcome the friction of rubber tyres on tarmac roads. Carbon dioxide emissions for water freight are around 25% of those for road haulage. And nitrous oxide emissions are also reduced.
Also, there isn't the particulate pollution from brake pad, tyre and road surface wear. And there is less noise pollution and fewer accidents.
Some people would point out that a lorry is faster but that is one lorry load. If a barge is carrying 18 lorry loads at once, depending on distance you are probably going to need more than one Heavy Goods Vehicle shuttling back and forth to move 18 lorry loads in the same time. And the lorries could be making the return journeys empty.
In terms of man hours, where multiple lorries are required this will use more manpower than a two person crew on a barge.
It is clearly sensible to move freight as close as possible to its final destination using the lowest carbon cost form of transport available. And only to utilise road transport where it is unavoidable.
At the moment there is plenty of spare capacity on the Aire & Calder Navigation. What is really needed to unlock the capacity of this route is inland wharves and the space to handle cargos, as to use water freight you have to be able to load and unload the cargo.
So what is vital is the completion of Port Leeds at Stourton. This is a 10 acre site in east Leeds with full planning permission.
With the space available at Stourton, some 200,000 tonnes of aggregates per year could be moved by water.
But the site has enough space to enable other traffics to be developed.
Going forward the Aire & Calder could form an integrated port corridor from the Humber that could carry around 2 million tonnes of freight a year.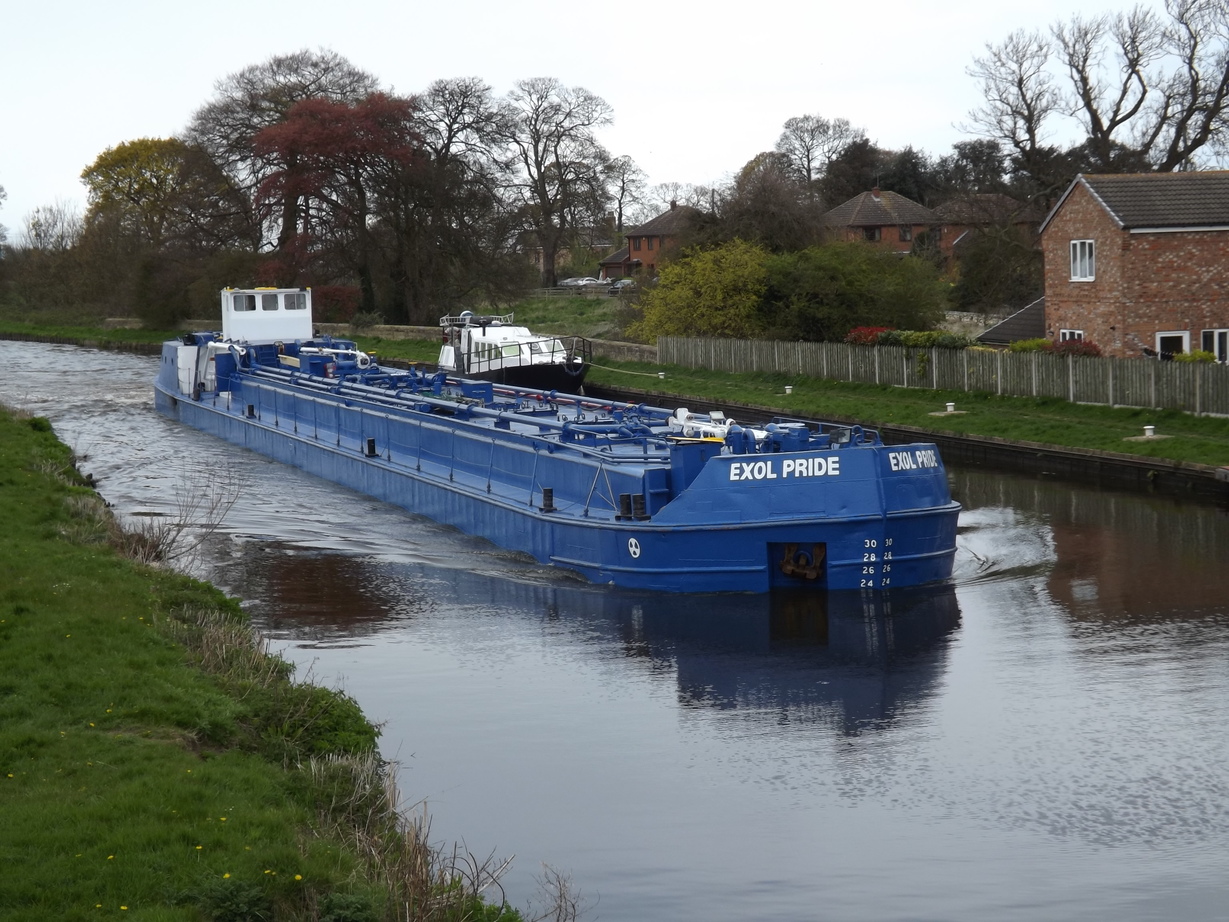 To achieve this, improvements would be needed to the Aire & Calder Navigation to allow the use of Euro Class II barges of 6.5 metres beam. This would mainly involve widening part of Bulholme Lock.
Being able to use vessels that meet the Euro Class II standard on the Aire & Calder Navigation will make it easier to source craft for new freight traffic.
Barges 61m long, 6.5m beam, 2.5m draft and 3.6m air draft would be capable of carrying 650 tonnes. Further minor modification of Castleford Lock would enable length to be increased slightly to give a carrying capacity of 700 tonnes.
And in the near future we could see zero emission, electrically propelled barges powered by hydrogen fuel cells.
Applying fuel cell technology to barges is a lot easier to do than developing electric HGVs simply because water transport is more energy efficient than road transport, so you need less energy per tonne of freight. And a large barge has proportionally more space than a lorry to accommodate the fuel cells, fuel tanks and associated equipment. And green hydrogen production could utilise wind energy from North Sea wind farms or other sustainable power plants.
This is an opportunity to develop low energy, low carbon water transport which could be an exemplar from a national as well as a local perspective.
We must emphasise that water freight can be managed without any detriment to other uses of the waterways. It coexists with leisure boats. And doesn't have any impact on towing path users beyond providing the spectacle of large barges using the waterway.
In a way none of this is really radical or alternative. At both local and national level, government wants to decarbonise and improve the environmental performance of transport. And there are local and national government policies in place to encourage this.
We are talking about a modest investment for all of the benefits of a strategic freight waterway for Yorkshire.If we are to make Leeds carbon neutral by 2030, there is no doubt that alternative and greener transport options such as barges are going to have an important part to play.We need a modal shift of freight from road to railways and waterways. Ongoing pressure and support from local government is vital to ensure that this actually happens, as this is crucial to our low carbon future.
With many thanks to David Lowe, Chairman of the Commercial Boat Operators Association, for his valuable input.
Ian Moore
Ian Moore is a Mechanical Design Engineer. And in his spare time is the Honorary Secretary of the West Riding Branch of the Inland Waterways Association (IWA). The IWA is a national charity set up in 1946 to campaign for the use, maintenance, restoration and sensitive development of the inland waterways.