Arts and Health in West Yorkshire
By Jim Barwick, Steve Clarkson, Lily Craig, Holly Dannhauser, Sharena Lee Satti, Alison Mcintyre, David Mcquillan, Geraldine Montgomerie, Hannah Robertshaw, Mohammed Sattar, Jeff Turner and Andrew Wilson
"I can clearly say poetry saved my life, and I didn't need medical assistance because of that. Arts and Health should have its own pot of funding. It should have its own team like the Arts Council funding. Health organisations need to reach out to artists, to start with Arts in the early stages of health issues arising. It's a gentle way to open up, to feel heard, to exercise the mind and the body."
Arts, culture and creativity shape our sense of belonging and who we are. They're part of the resources we draw on to stay well, as recognised by their central role in local health strategies1. Our region has an enviable cultural offer including a UNESCO World Heritage site and a range of independent artists and arts organisations who play a huge role in making West Yorkshire the best place to live. The pandemic has challenged the local arts and culture sector but devolution can enable us to celebrate, connect and support arts and health opportunities across our region. To protect and grow our capabilities, the writers of this piece outline three priorities for leaders, decision makers, funders, and influencers to act upon.
1. A long-term strategic plan
Research shows arts and health initiatives can create significant benefits and cost savings2 but are often funded by small, time-limited pots of money that are hard to get and easily withdrawn. Locally rooted initiatives also have the ability to reach isolated communities and those suffering health inequalities in a way more traditional health approaches cannot. This approach to funding risks losing trust, network connections and the knowledge needed to establish and maintain new ways of working, leading to continually reinventing the wheel - wasting time and money as well as continuity of support.
Plans for health delivery, such as through West Yorkshire and Harrogate Health and Care Partnership, involve long-term strategies of at least five years. We propose that, at the level of the Integrated Care System (West Yorkshire), we commit to long-term support for arts and health focusing on: "What can we commit to for at least five years, and how?"
We ask that you commit to strategic goals for the arts to address specific health and wellbeing priorities within a long-term time-bound delivery plan.
2. Commitment to fund this plan
Arts and health activities align better with the objectives of health and care services than those oflarge arts funders such as Arts Council England; for example, dance initiatives in West Yorkshire funded by public health have demonstrated increased mental and physical wellbeing3. We have seen great initiatives from local arts organisations; recent examples include securing almost one in ten of the national Thriving Communities Funds from the National Academy for Social Prescribing, enabling arts organisations to develop social prescribing networks in Leeds, Calderdale and Kirklees. Health budgets are greater than available arts funding and may be better protected in the future but if funding for arts and health initiatives remains uncertain, a loss of clarity in the direction and quality of outcomes and impact from this work is likely.
We ask you to make clear funding commitments from health and care budgets, supporting smaller local arts and culture organisations to work in partnership.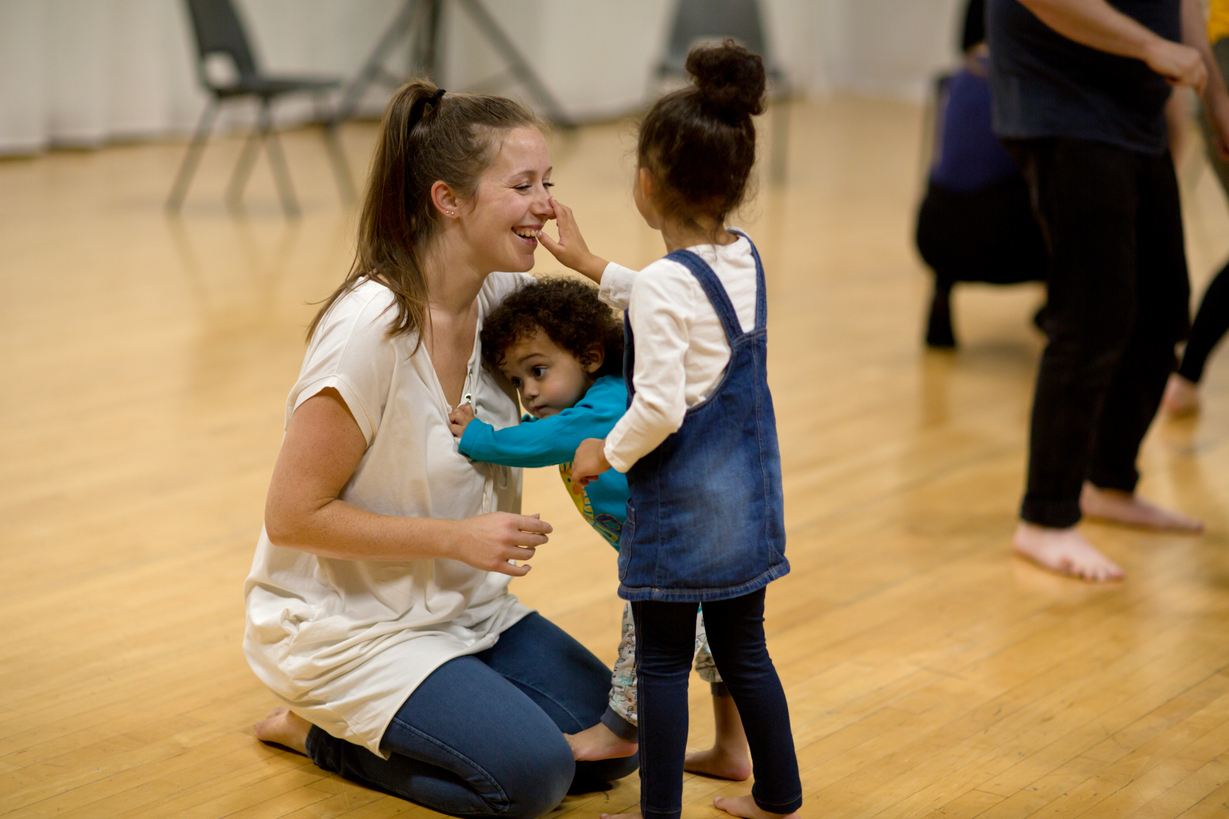 3. Linking large and small health and care structures and arts and culture organisations
Health and care structures can be complex - even organisations with dedicated staff find it difficult to discover who to talk to about developing arts and health initiatives. In this developing field, approaches to address current clinical concerns are best done peer-to-peer by staff who have a personal commitment to arts and health with support from health leaders. Without a personal interest in the arts, decision makers can find it more convenient to award contracts to larger providers.
The consequences of this are greater bureaucratisation in the arts and reduced potential for innovation. Ultimately this can prevent local people engaging with the most effective means of creative expression and improvements to their wellbeing. Connecting arts and health partners and holding a principle of subsidiarity can help overcome these challenges, enabling funding decisions to be devolved to the lowest appropriate level such as Local Care Partnerships, GP practices and local residents.
Since 2017 there have been regional arts and health champions for Yorkshire and Humberside, created through the Culture, Health and Wellbeing Alliance; however our region is escalating its collaborations in arts and health. To keep progressing, we must build on pioneering roles, such as the Project Officer at Leeds Arts Health and Wellbeing Network from 2019, the Arts and Health Programme Manager in Calderdale based within South West Yorkshire Partnership NHS Foundation Trust since 2020, and a regional Creative Health Champion in the National Centre for Creative Health's West Yorkshire and Harrogate Hub in 2021.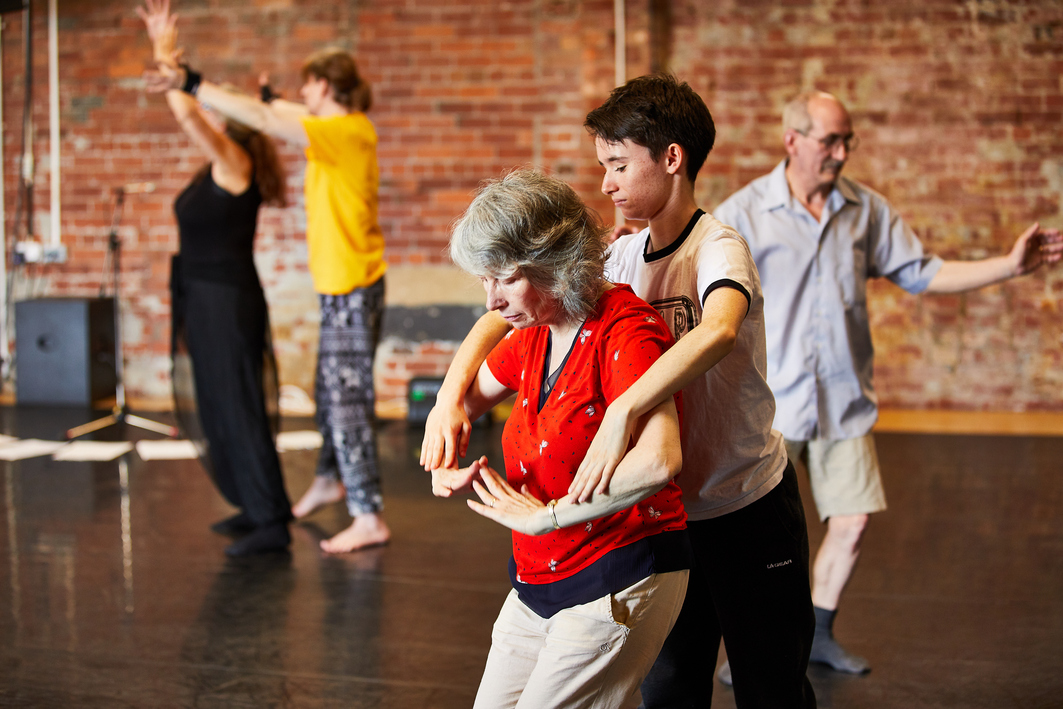 We propose:
Commitment to support at least one Arts and Health "Curator" to share good practice and opportunities with structured follow-up support to health and care sector staff. The role can also guide artists and arts organisations within the health and care landscape.

A Creative Health Champion (senior health leader at board or strategic level) within each of the five Local Integrated Partnerships, taking responsibility for meeting strategic arts and health goals.
We ask that you identify a regional Arts and Health Curator alongside Creative Health Champions at the level of each Integrated Care Partnership.
---
Jim Barwick
Jim Barwick is the CEO of the Leeds GP Confederation. A not for profit organisation working to improve the health of the people of Leeds by strengthening and sustaining primary care. Jim has worked in secondary, community and primary care. Also being the Chair of a Domestic Abuse Charity.
Lily Craig
Lily Craig is an Independent arts facilitator and certified Dementia Care Mapper. Her current work focuses on older adults who may be experiencing social isolation or loneliness and she's designed and managed a number of projects in this field. She has also worked on a number of projects outside her work with older adults.
Steve Clarkson
Steve Clarkson is the found of Found Fiction, a global collective of writers, artists and creatives. Steve is also a performance poet, author and speaker based in Leeds.
Holly Dannhauser
I act on behalf of all health and care organisations in Leeds to develop strong collaborative relationships that use our strengths to make a positive difference to people's health and wellbeing. I believe we can do more together than we can ever do alone.
Alison McIntyre
Alison is an artist and engagement specialist with over 20 years experience of making and collaborating with communities. Her artistic practice includes drawing, painting, mixed media, textile and performance, including Art Doctors, which playfully breaks down barriers to participation in contemporary art, and explores the positive role of creativity in all our lives.
Geraldine Montgomerie
Geraldine Montgomerie supports the day to day operations at Leeds Arts Health and Wellbeing Network. She has a clinical background in primary care mental health and is both a practising artist and trustee of a small charity. She enjoys drinking black coffee, watching cartoons and listening to japanese punk rock.
Hannah Robertshaw
Hannah Robertshaw is the Programmes Director for Yorkshire Dance and a trustee of The Writing Squad and Dance United Yorkshire. She is a champion for dance development with a commitment to making the arts accessible for everyone. She has directed a diverse range of projects in the UK and abroad, often working with disadvantaged communities.
Mohammed Sattar
Dr Mohammed Sattar is a GP partner in Leeds. He hosts and broadcasts on community radio at Fever FM 107.3, is a proud trustee of St Gemma's hospice and Feel Good Factor charities. He's chair of the Primary Care BAME staff network. A 'tour d'force' focused on tackling health inequalities.
Sharena Lee Satti
Sharena Lee Satti is a published poet and spoken word performer. A talented artist whose work touches people from all walks of life, Sharena has collaborated with numerous artists and organisations and was nominated for the British Indian Awards, 2020. She recently co-founded 'Spoke' a poetry organisation that facilitates workshops and events in and around the city.
Jeff Turner
Jeff Turner is an artist and Director of Verd de gris arts. Verd de gris arts is a multi-arts agency based in West Yorkshire committed to exploring new ways to encourage involvement and access to the arts to empower communities and change lives.
Andrew Wilson
I experiment with structures to facilitate collaboration and have been one of the co-founders and main organisers of para-lab (2017-) and Superposition (2013-2017), both collectives of artists and scientists; The Making Space, a cooperatively run shared workspace (2013-); Same Skies (2015-); and two co-operatives to develop software.
References
---
The Royal Society of Public Health has compiled key evidence on arts and health in a free-to-access repository https://www.artshealthresources.org.uk/ ↩

In Wakefield and Kirklees in 2016, Creative Minds demonstrated £700 of social return for every £100 invested: https://media.nesta.org.uk/documents/making-it-happen-practical-learning-from-the-five-realising-the-value-partner-sites.pdf. ↩

In Leeds - Dance Action Zone Leeds (DAZL): Public Health Leeds Funded Mental Health and Resilience Project 2019 - 2020 http://eprints.leedsbeckett.ac.uk/id/eprint/7485/ and in Leeds and Bradford - Yorkshire Dance: Public Health Funded Dance On 2018-2020 https://medicinehealth.leeds.ac.uk/dir-record/research-projects/1177/dance-on-dance-activator-programme. ↩