Leafletting the West Yorkshire Combined Authority Meeting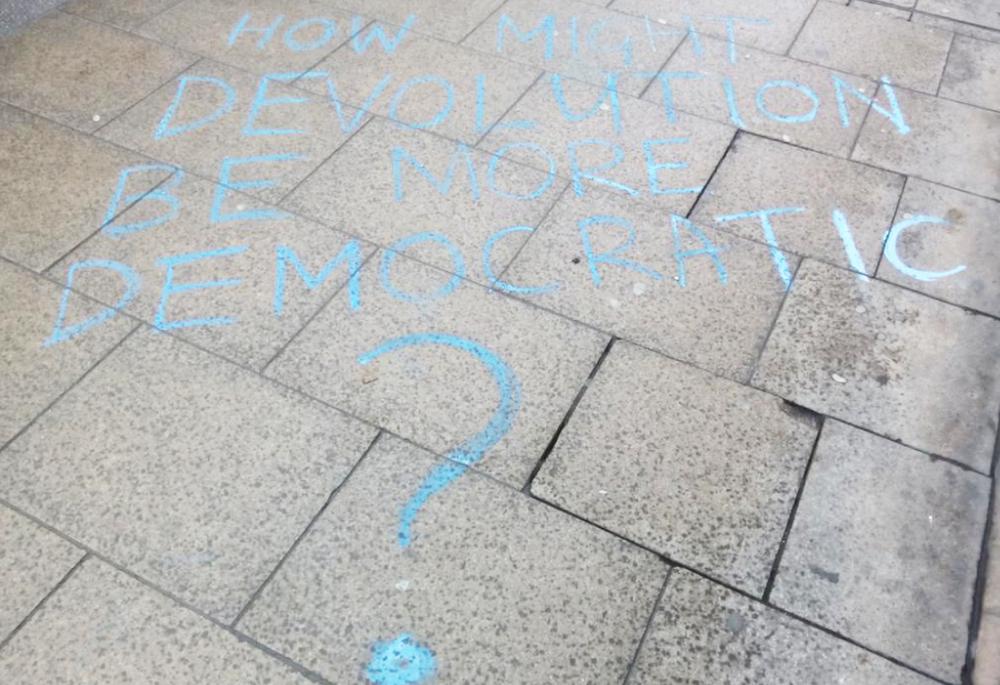 In 2016 we went to two West Yorkshire Combined Authority meetings. First just to sit in and listen to what happened. The second time, Ed Carlisle and Alex Schafran leafleted people going into the meeting, and chalked questions on the pavement outside including "How might devolution be more democratic?".
By all accounts people going into the meeting took it positively, and the staff were pleased that anyone cared enough to go to the trouble!
Afterwards Alex asked Will West Yorkshire have the courage to make Devolution Democratic?.
From the very beginning, Same Skies has been about building Regional Democracy up from the good stuff around us here. We are our own region …
---
Just over a year ago in the wake of the Scottish referendum, @ianeastleeds made this video.
Is it still relevant a year later? Are we …
---
Rugby league is important to West Yorkshire and West Yorkshire is important to rugby league. In fact, of the fully professional rugby league clubs in …