Leafletting the West Yorkshire Combined Authority Meeting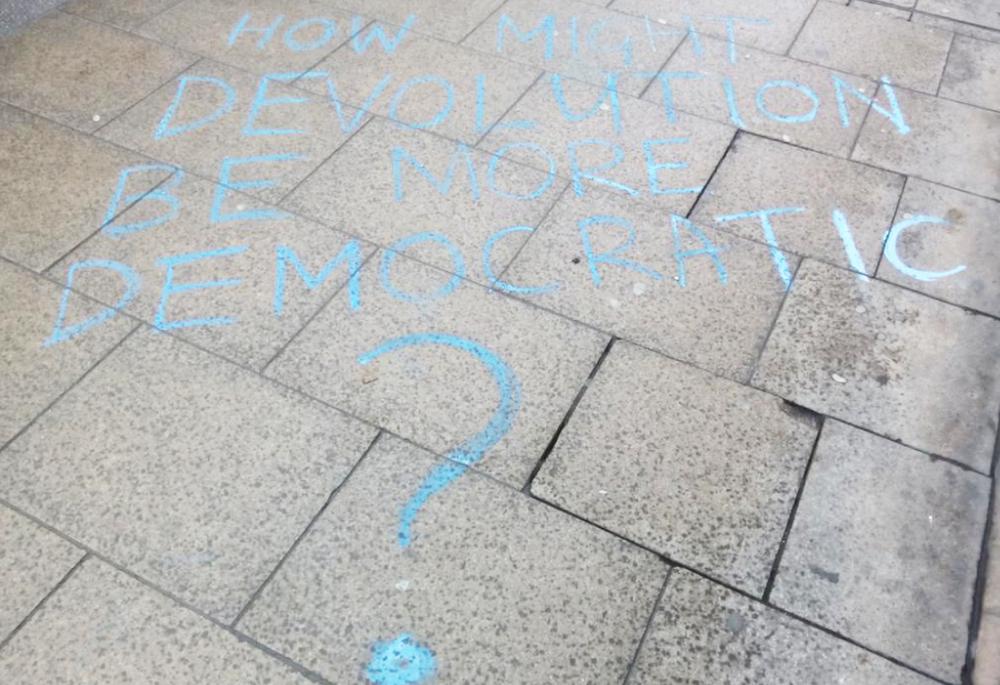 In 2016 we went to two West Yorkshire Combined Authority meetings. First just to sit in and listen to what happened. The second time, Ed Carlisle and Alex Schafran leafleted people going into the meeting, and chalked questions on the pavement outside including "How might devolution be more democratic?".
By all accounts people going into the meeting took it positively, and the staff were pleased that anyone cared enough to go to the trouble!
Afterwards Alex asked Will West Yorkshire have the courage to make Devolution Democratic?.
Leila Taleb of the Same Skies Collective and JUST West Yorkshire recently spoke with Bradford Community Broadcasting about Regional Democracy and unheard voices (from 37 …
---
This is our contribution to an initiative called "Letters to Power" organised by Culture Declares Emergency.
Their call for participation says: "On the day that …
---
Before David 'Rocky' Bennett's death in an East Anglian psychiatric unit 18 years ago, he sent a letter to the nurse director, pointing out …