Leafletting the West Yorkshire Combined Authority Meeting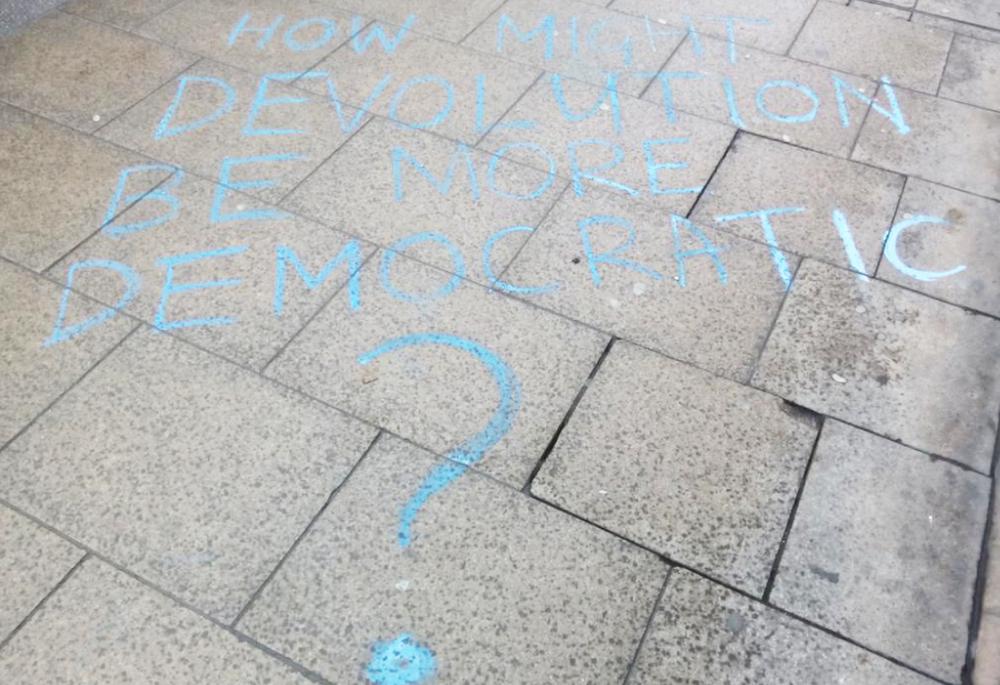 In 2016 we went to two West Yorkshire Combined Authority meetings. First just to sit in and listen to what happened. The second time, Ed Carlisle and Alex Schafran leafleted people going into the meeting, and chalked questions on the pavement outside including "How might devolution be more democratic?".
By all accounts people going into the meeting took it positively, and the staff were pleased that anyone cared enough to go to the trouble!
Afterwards Alex asked Will West Yorkshire have the courage to make Devolution Democratic?.
Guest blog by Elaine Calder from Halifax
A couple of years ago we made a long planned move to Scotland. Both my husband and I …
---
Guest blog by Tabitha Bast from Leeds
Rojava is the light in the darkness that is Syria, an autonomous region of 4 separate but interrelated …
---
Do we get a fair say in the decisions that affect us?
A few thoughts from around West Yorkshire.
Come and tell us what you …