Leafletting the West Yorkshire Combined Authority Meeting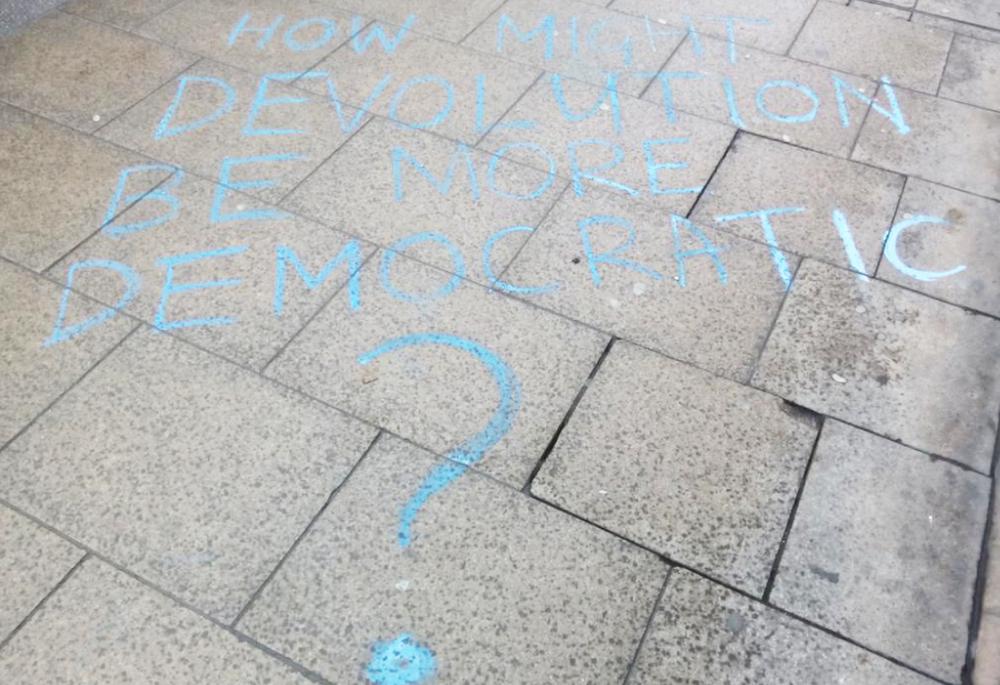 In 2016 we went to two West Yorkshire Combined Authority meetings. First just to sit in and listen to what happened. The second time, Ed Carlisle and Alex Schafran leafleted people going into the meeting, and chalked questions on the pavement outside including "How might devolution be more democratic?".
By all accounts people going into the meeting took it positively, and the staff were pleased that anyone cared enough to go to the trouble!
Afterwards Alex asked Will West Yorkshire have the courage to make Devolution Democratic?.
Who is the Northern Powerhouse? Is it us? Is power being devolved to people we can trust?
Here are some more views from around West …
---
We joined Jayne and Josiah from Rooted In for a walk around Allerton and Lower Grange in Bradford to discuss the work they do.
Rooted …
---
A walk with Jayne Winn from Rooted In and Hawarun Hussain. We started at Bread + Roses on North Parade and walked around the perimeter of …