Leafletting the West Yorkshire Combined Authority Meeting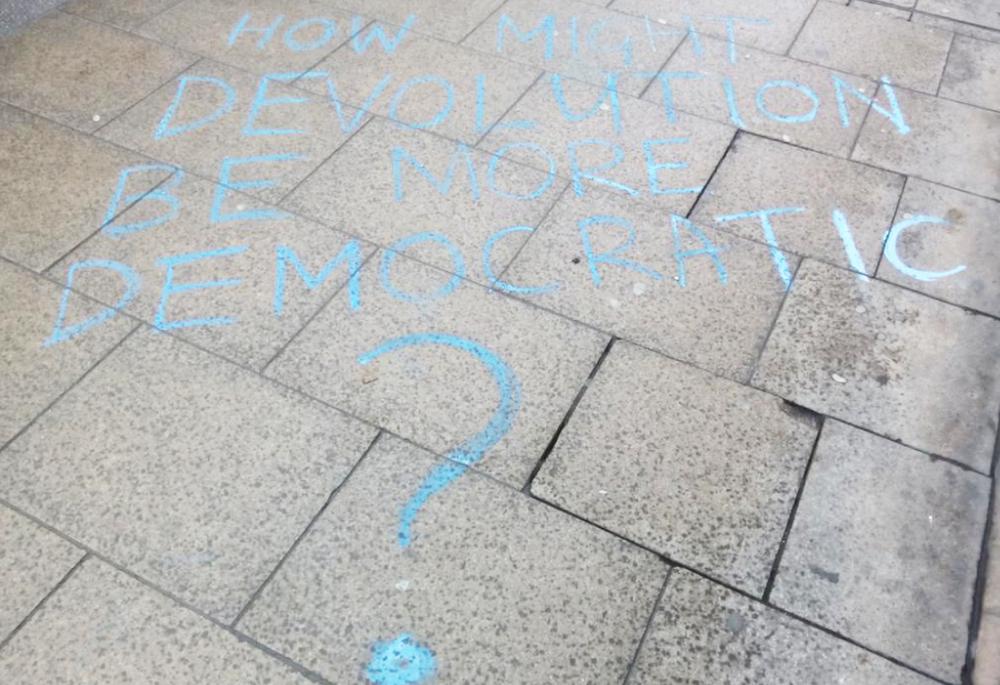 In 2016 we went to two West Yorkshire Combined Authority meetings. First just to sit in and listen to what happened. The second time, Ed Carlisle and Alex Schafran leafleted people going into the meeting, and chalked questions on the pavement outside including "How might devolution be more democratic?".
By all accounts people going into the meeting took it positively, and the staff were pleased that anyone cared enough to go to the trouble!
Afterwards Alex asked Will West Yorkshire have the courage to make Devolution Democratic?.
by Ian Martin @ianeastleeds
What would happen if Yorkshire could decide for itself how to welcome those fleeing war and persecution? If you want to …
---
The Coronavirus pandemic has presented sub-national levels of government with both challenges and opportunities. The pandemic has significantly worsened the financial state of local authorities …
---
This is the documentation page for the Turning Arts and Cultures in West Yorkshire Upside Down online conversation, 5 October 2020.
A recording of the …