Leeds Kirkgate Market - our neighbourhood, our regional democracy
Jump to text for Leeds Kirkgate Market - our neighbourhood, our regional democracy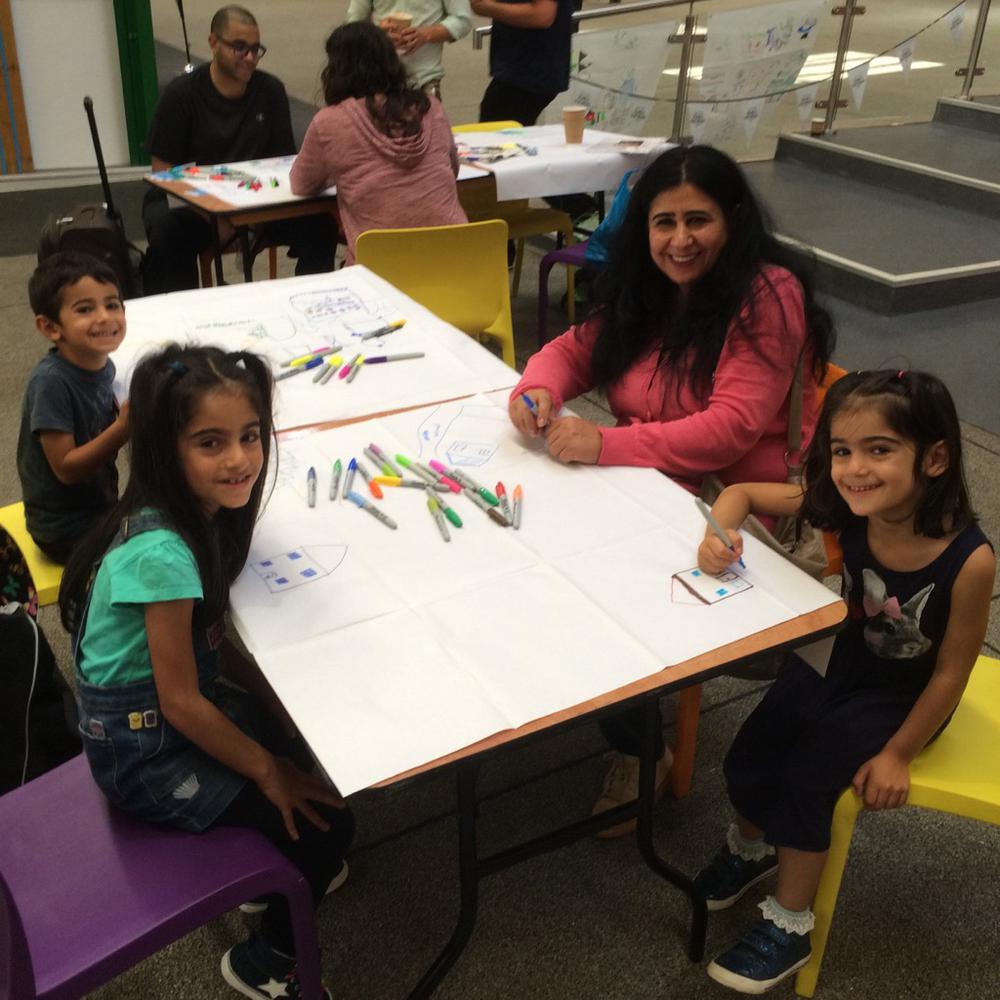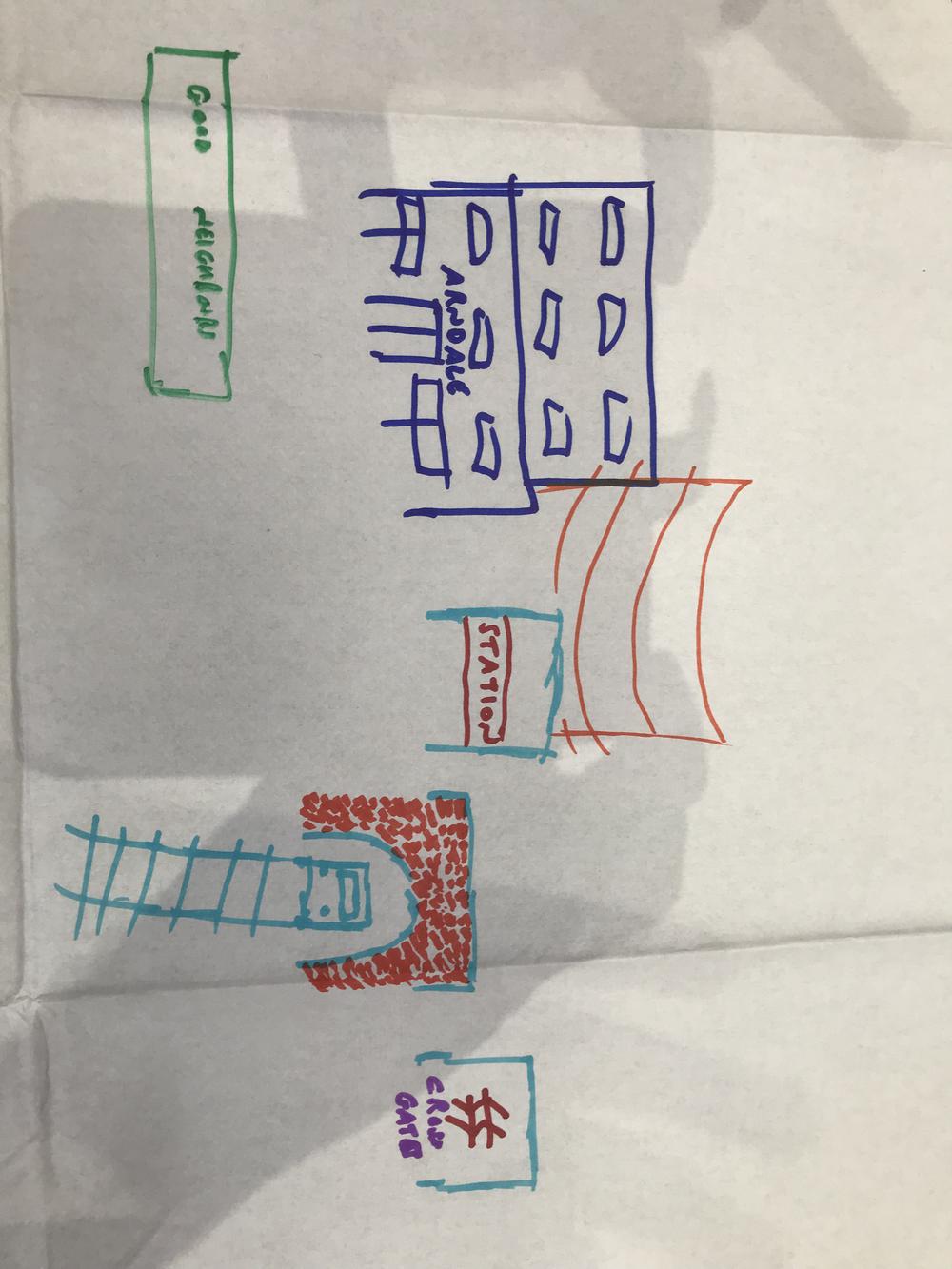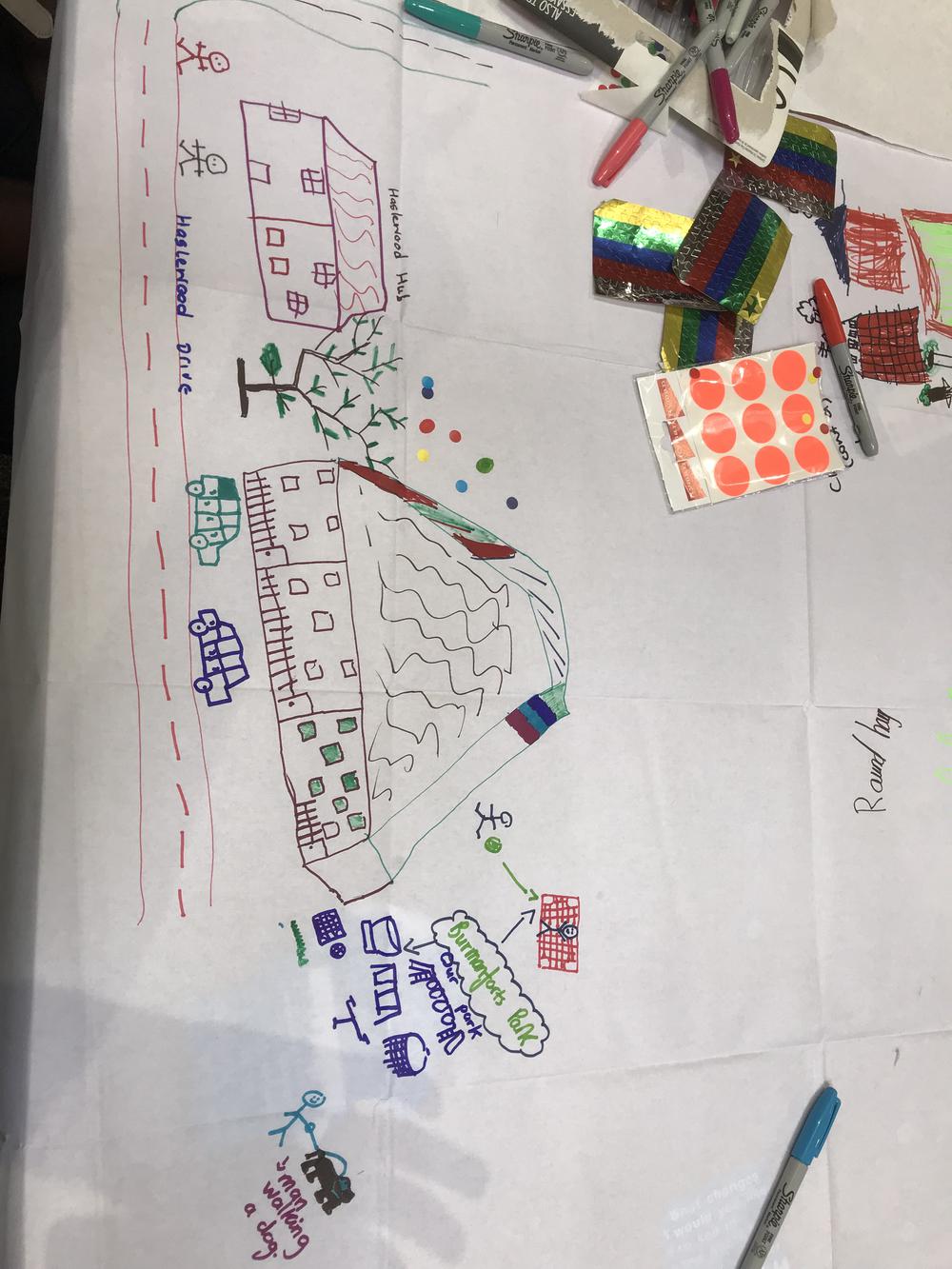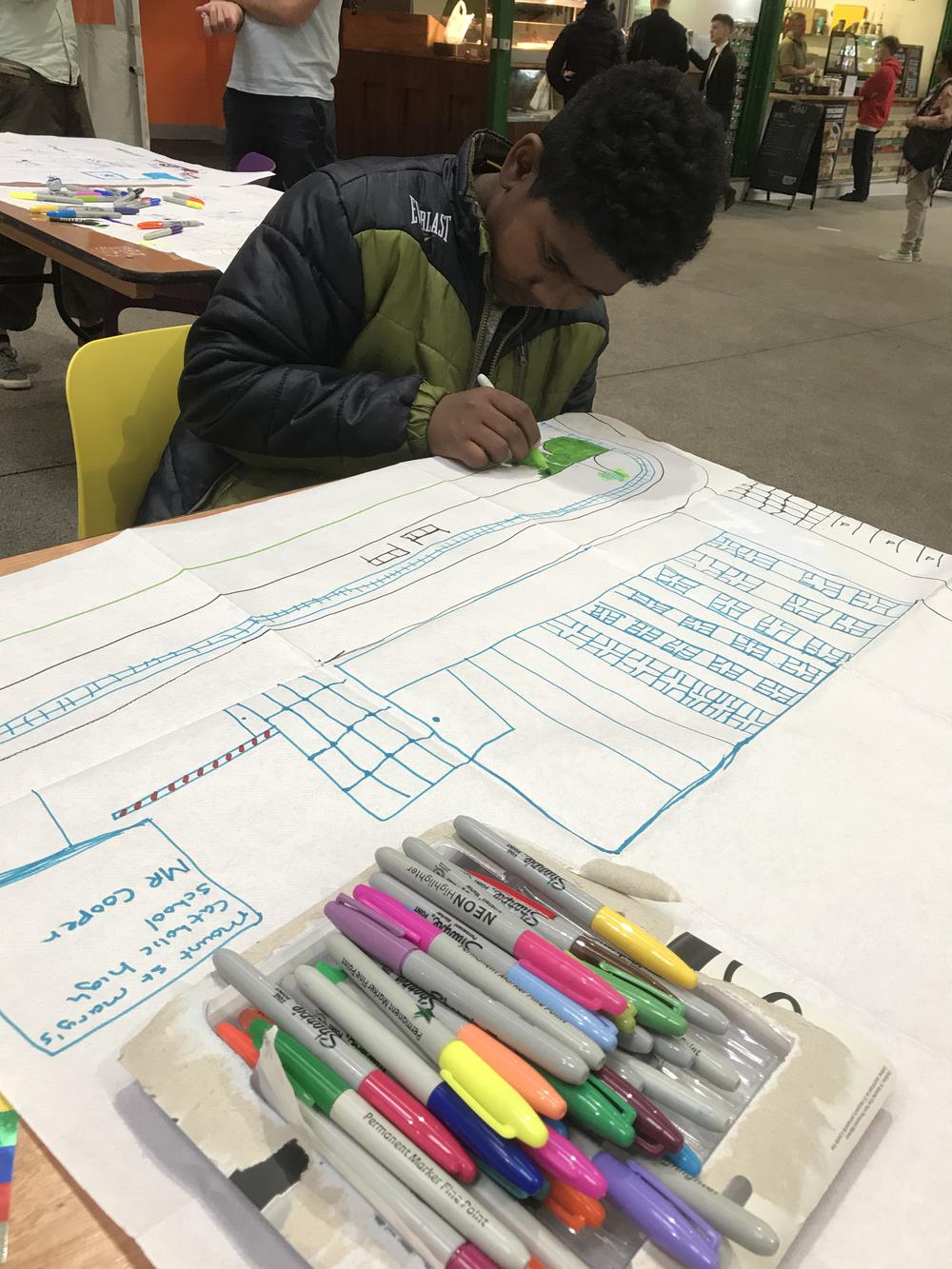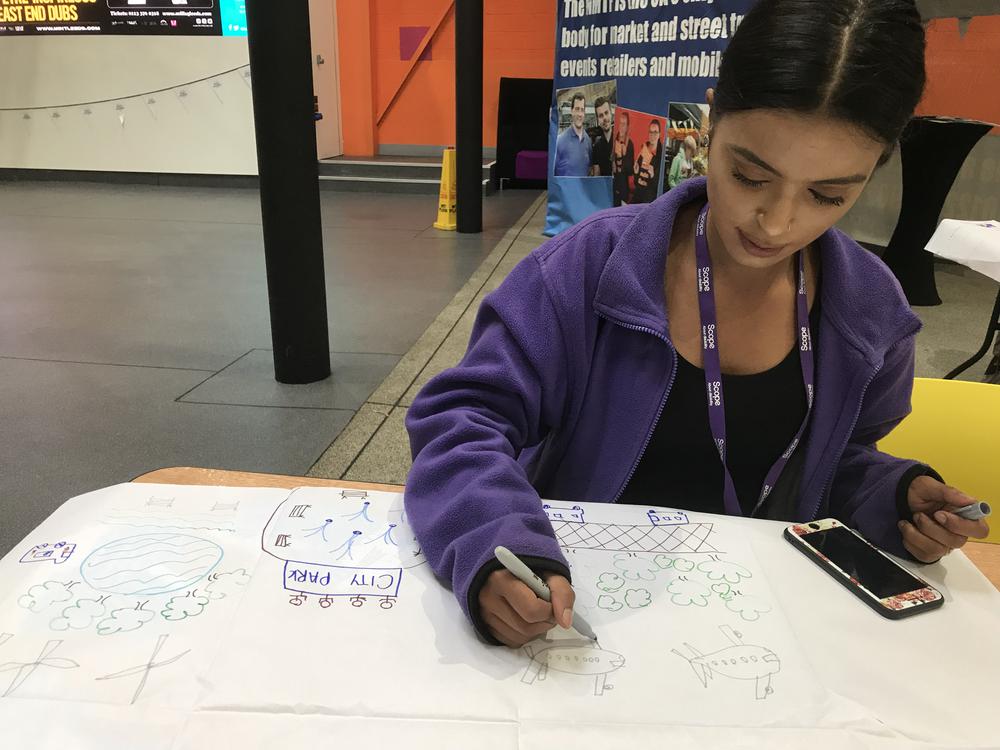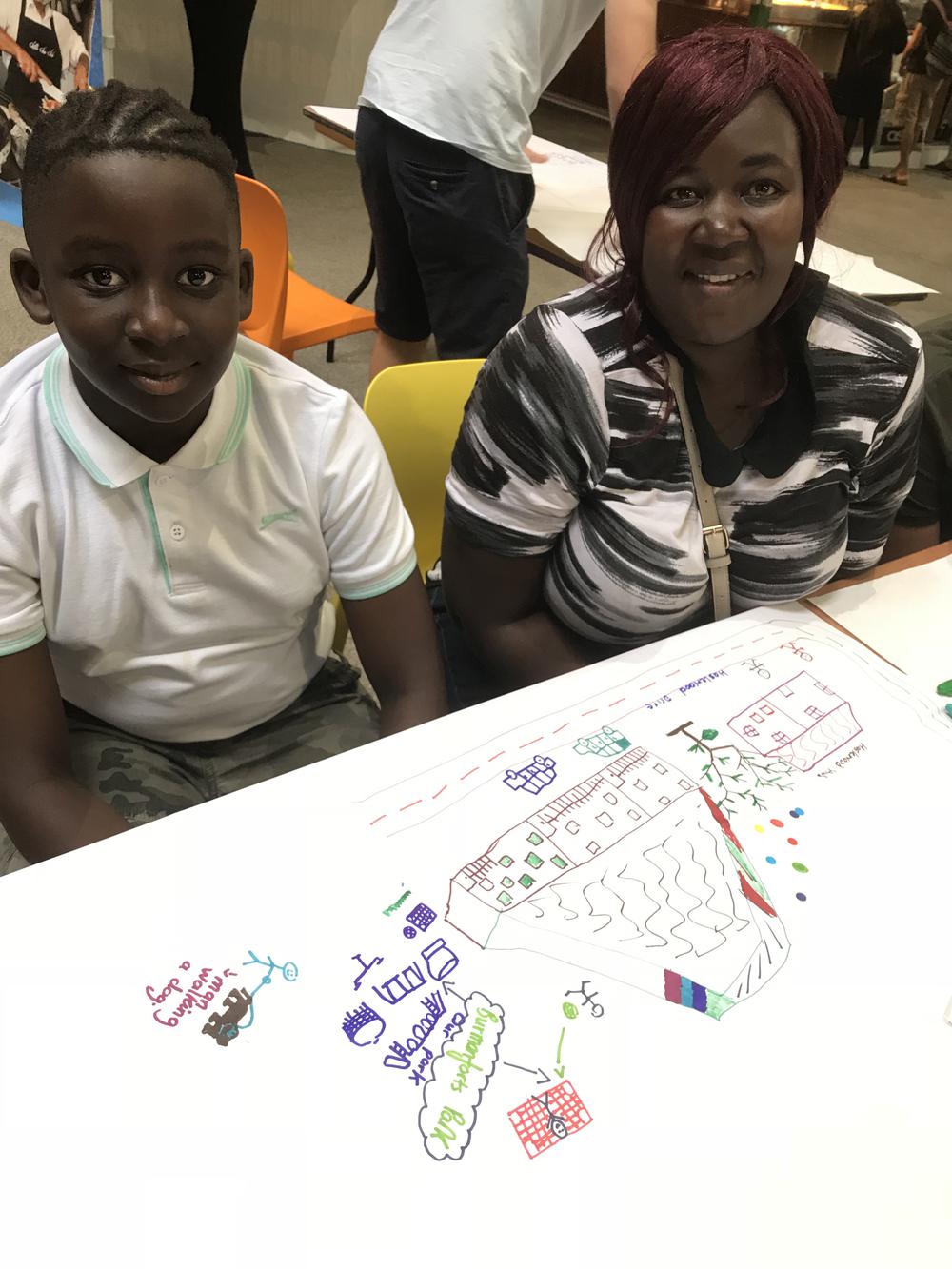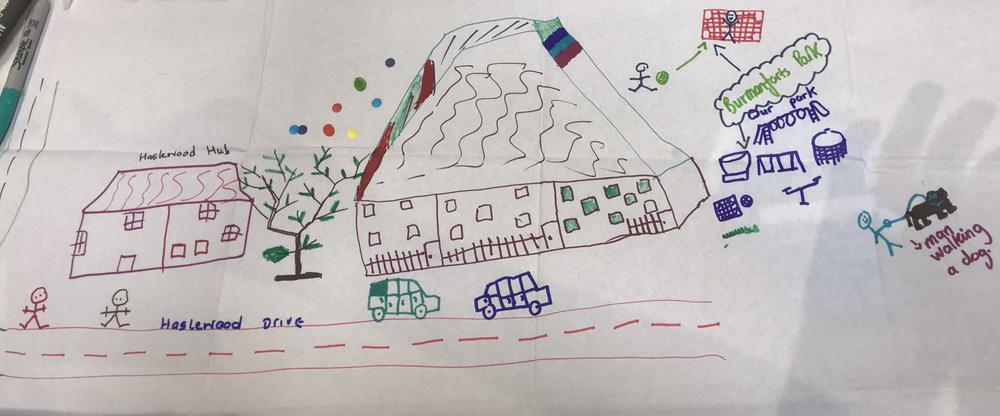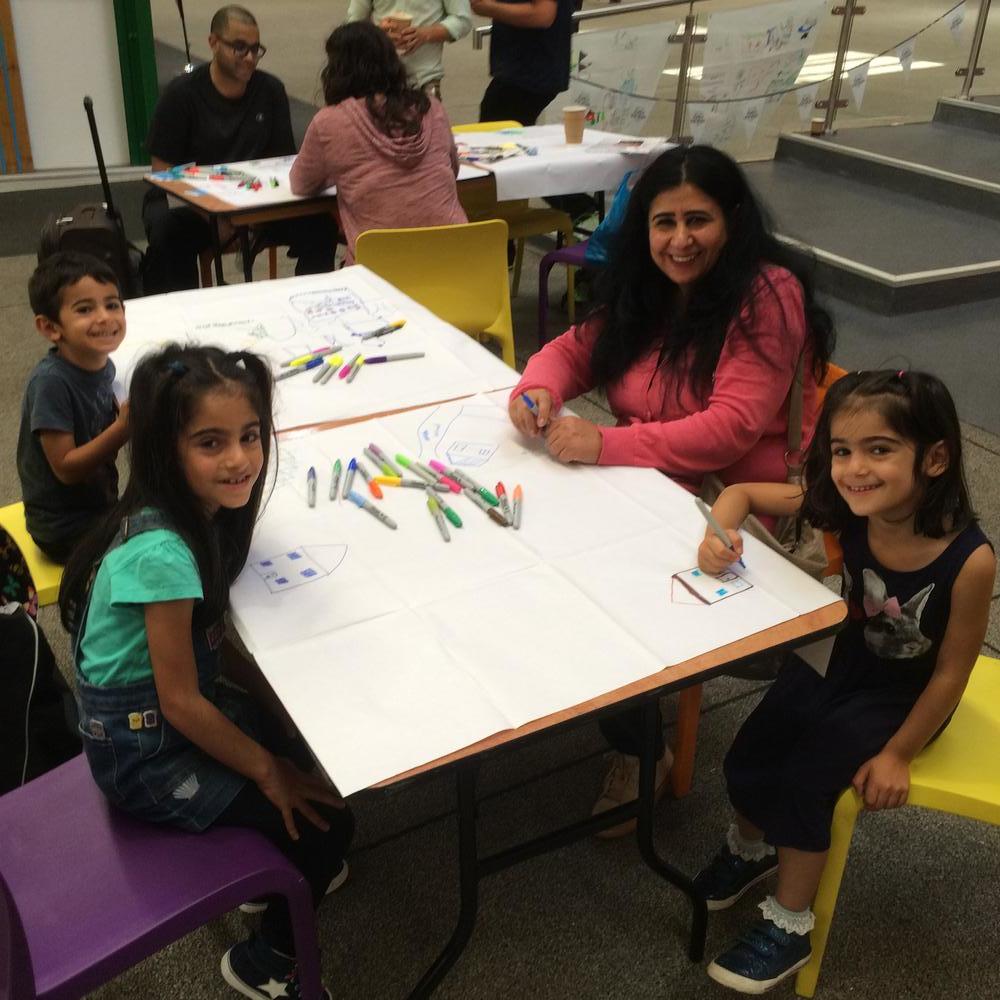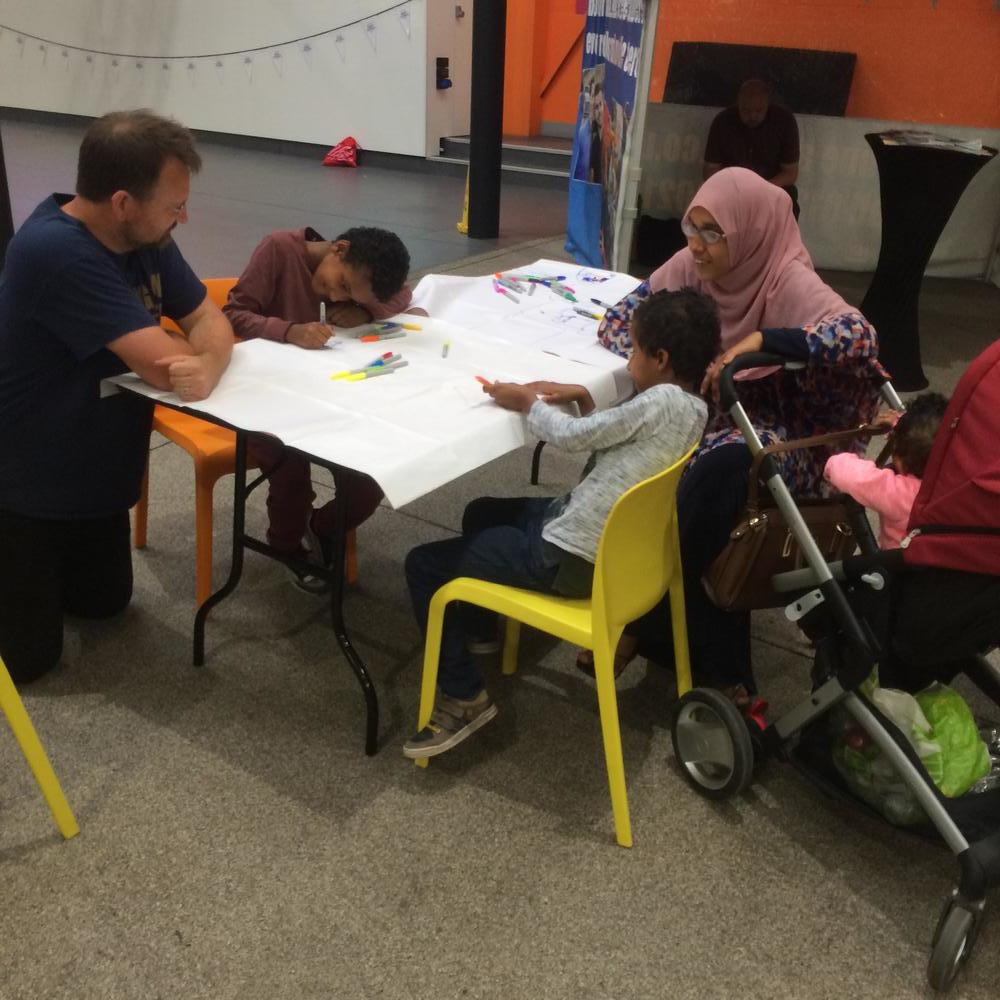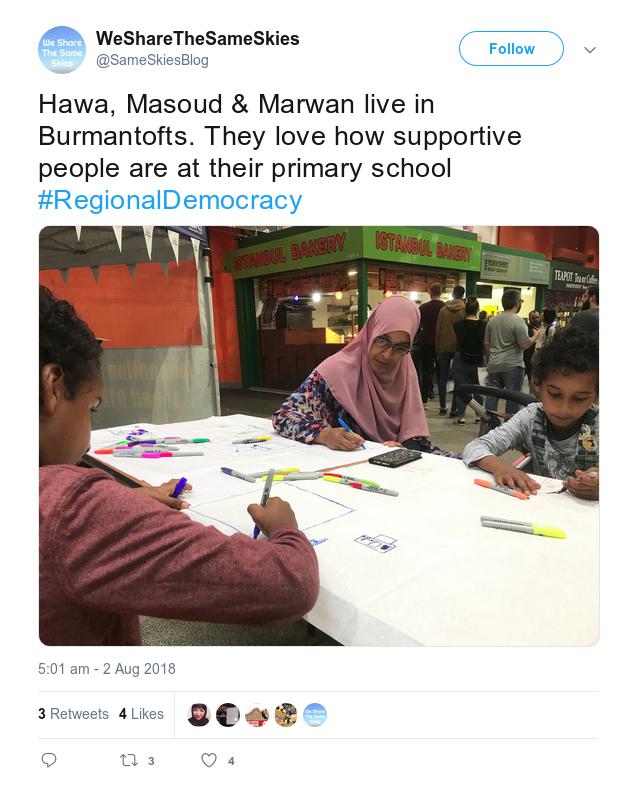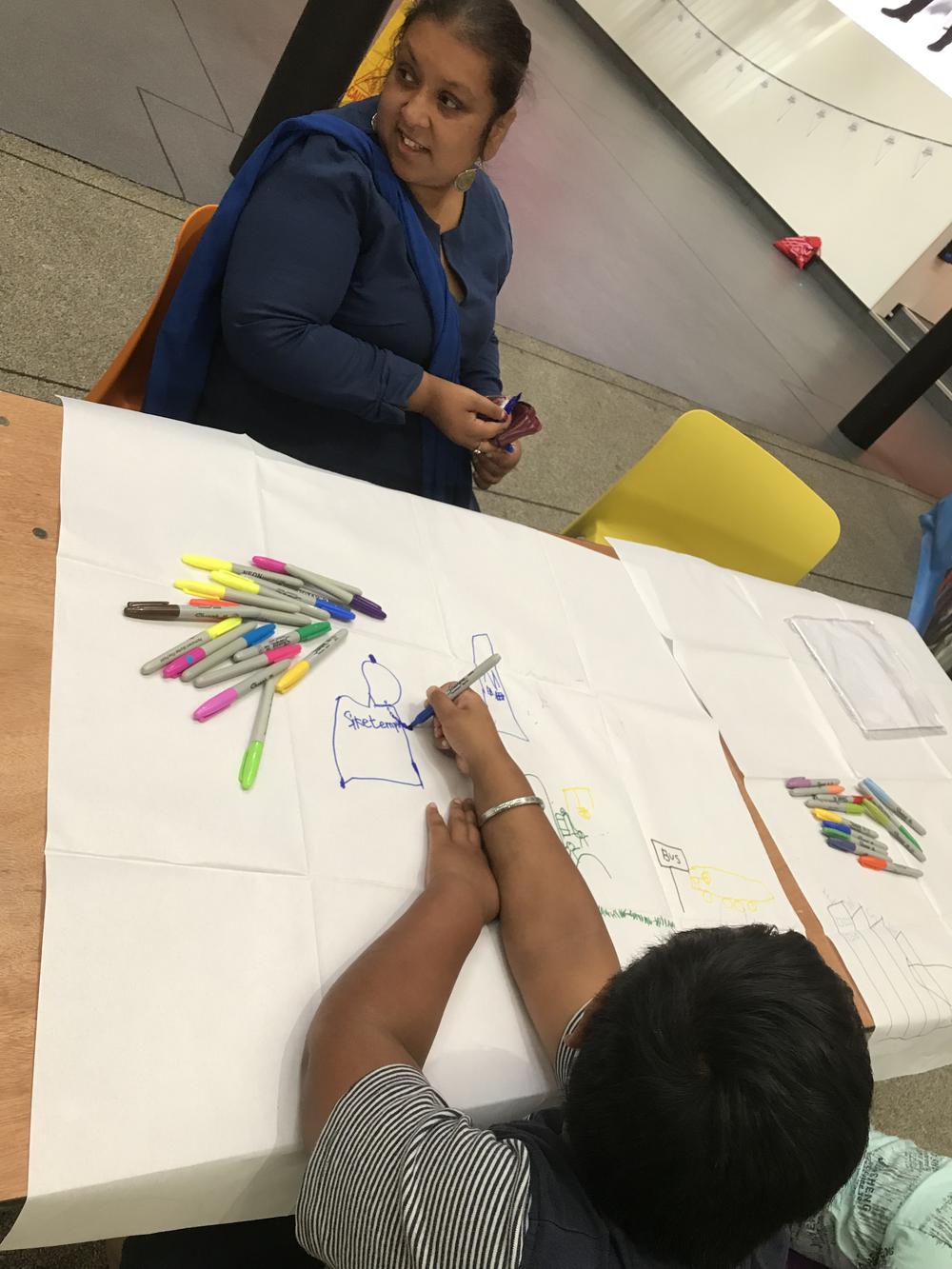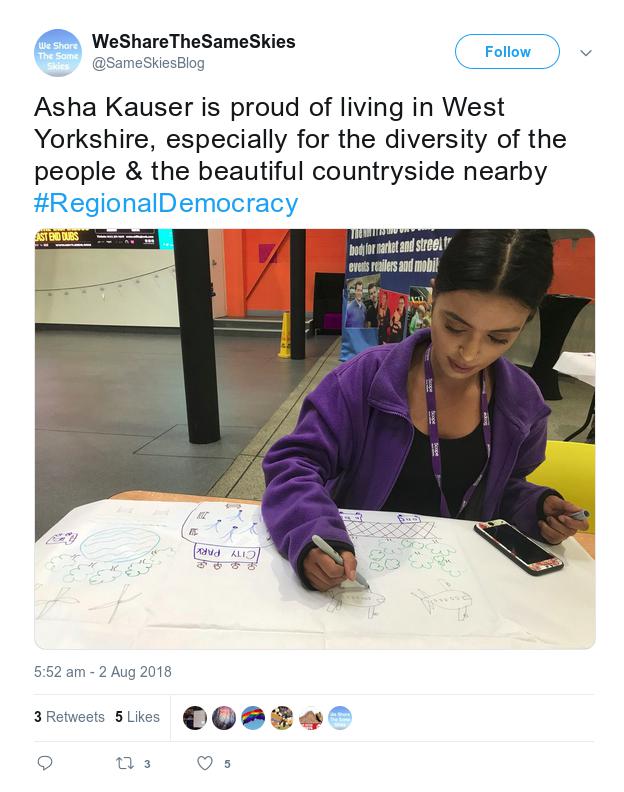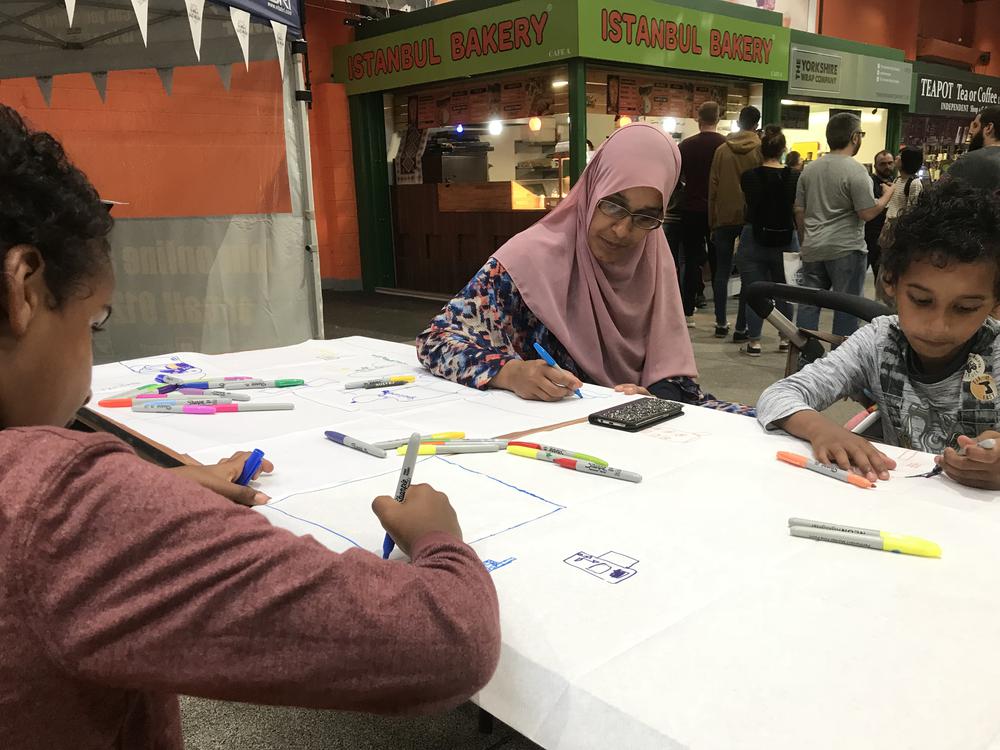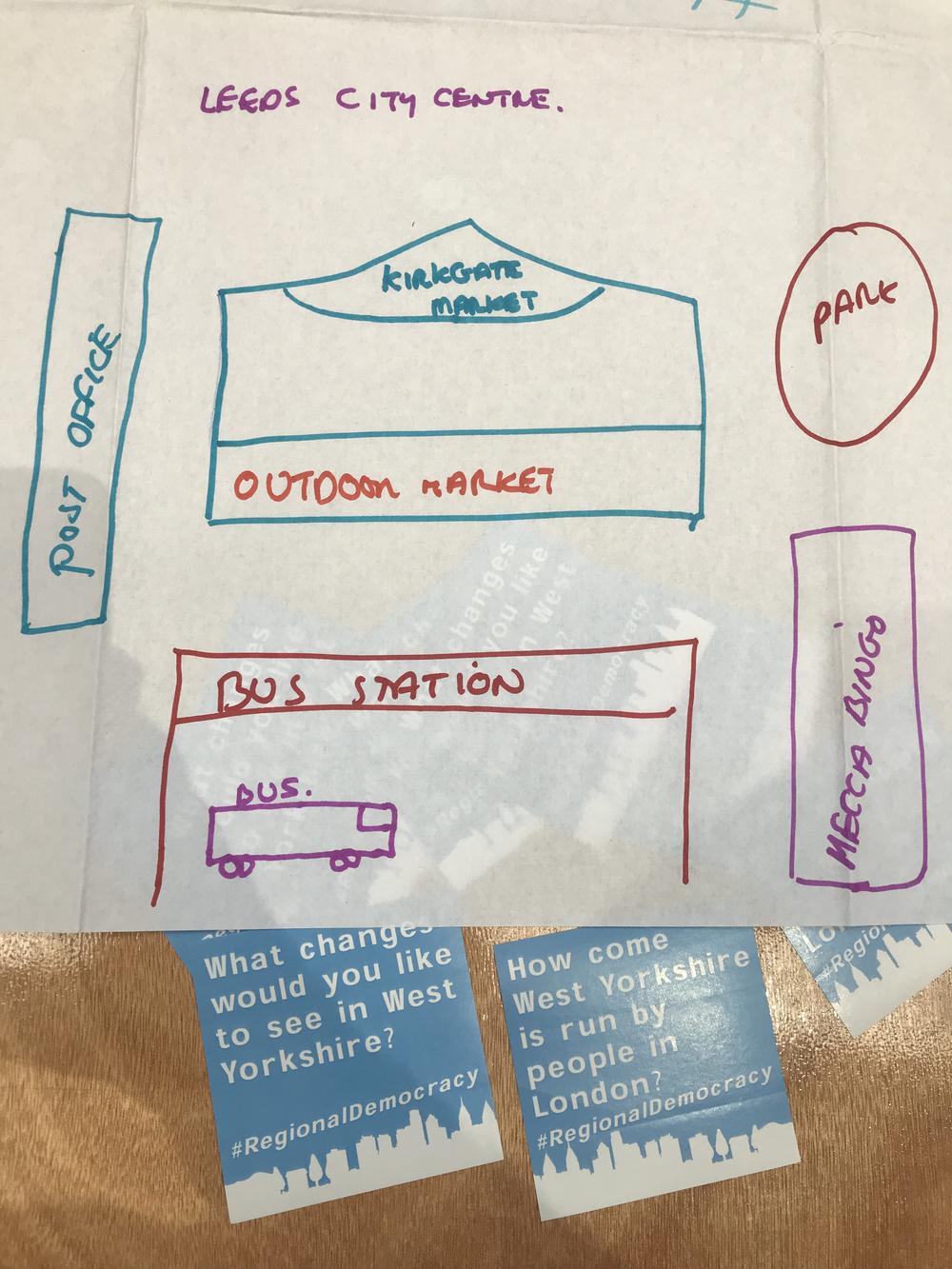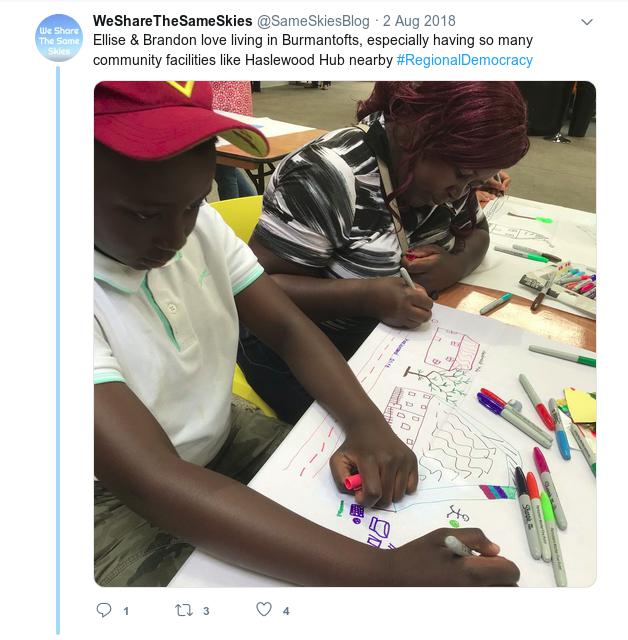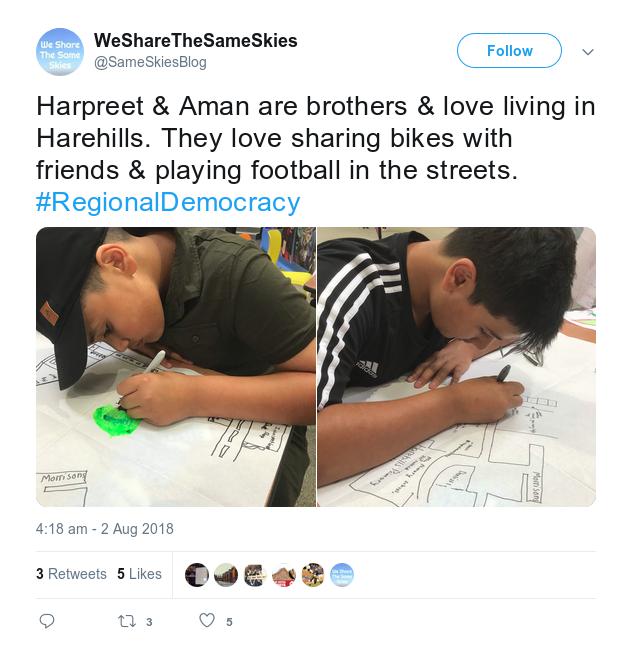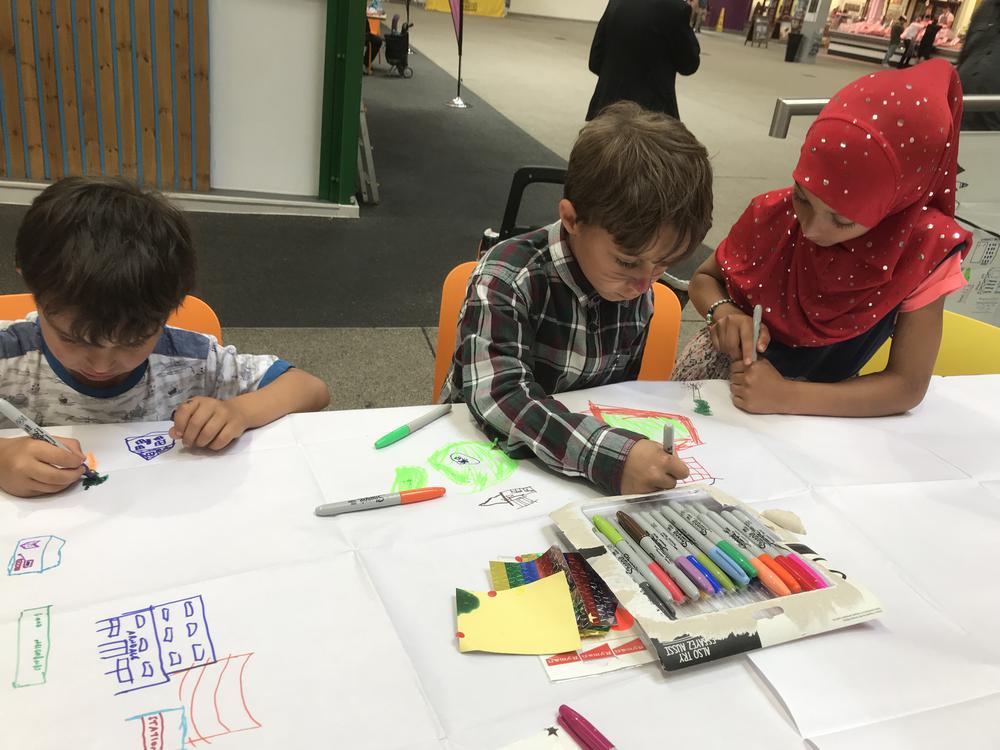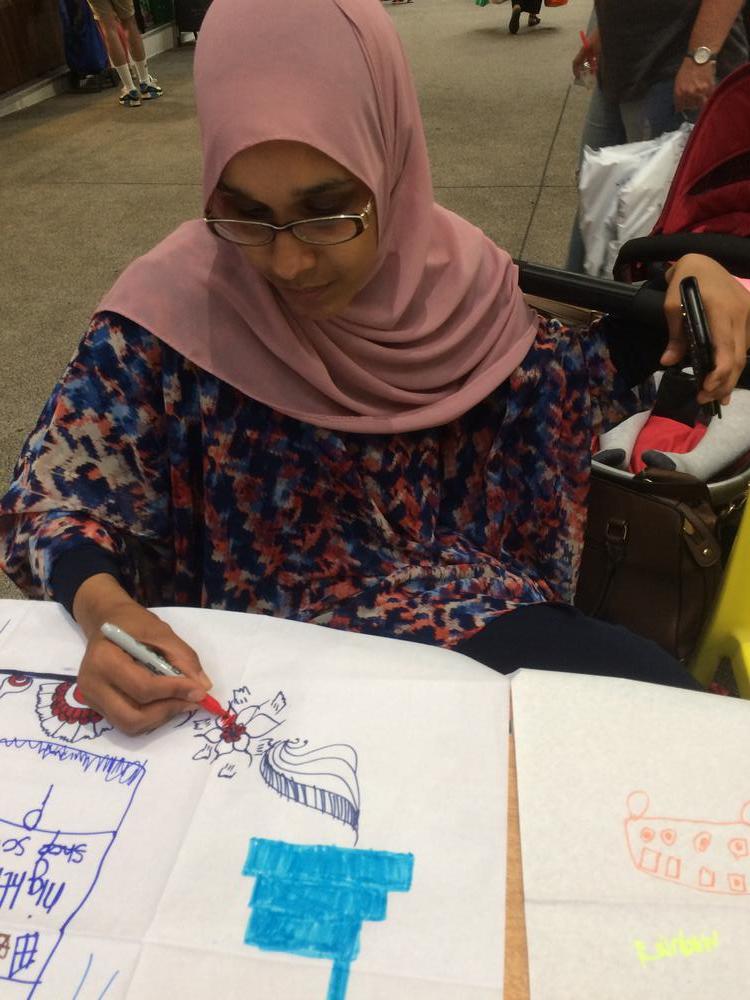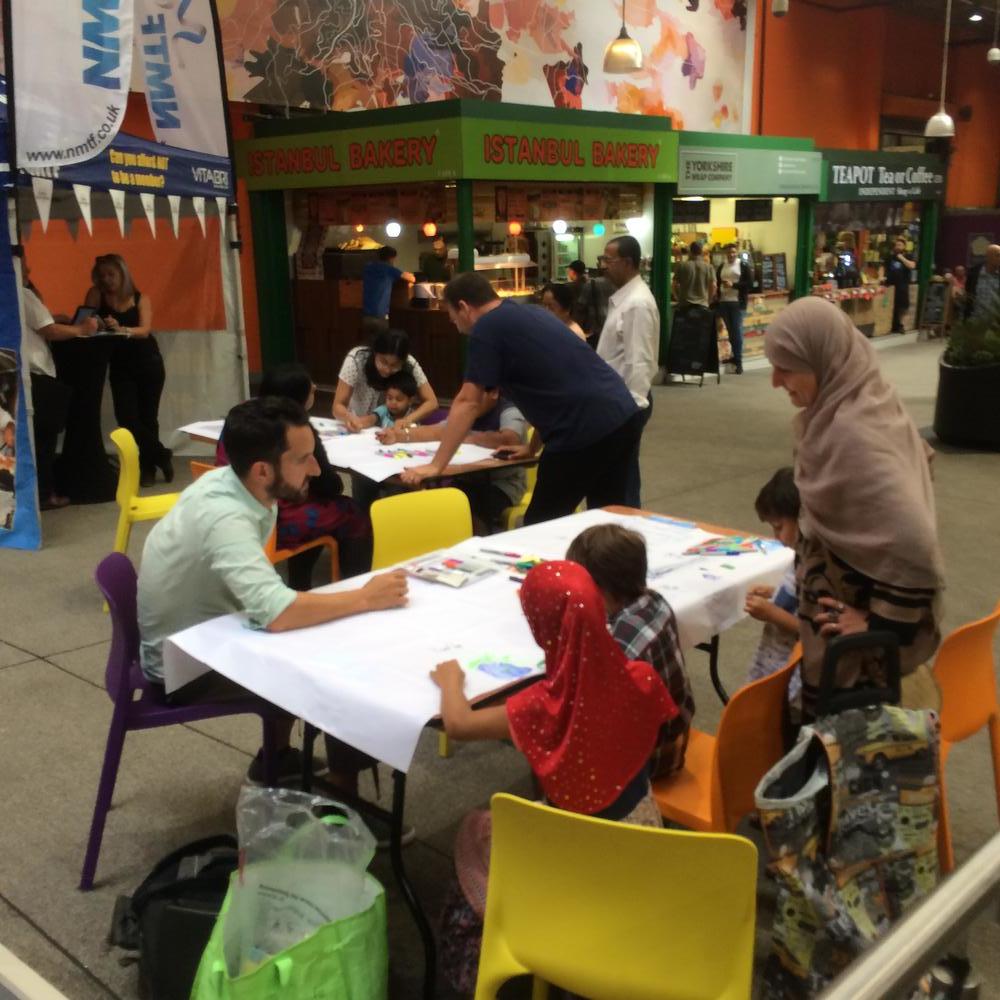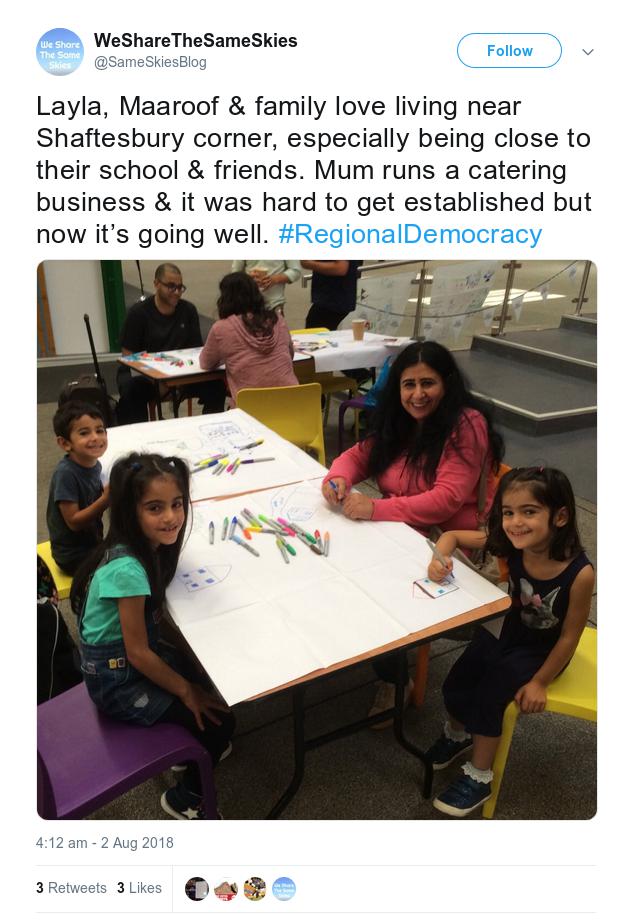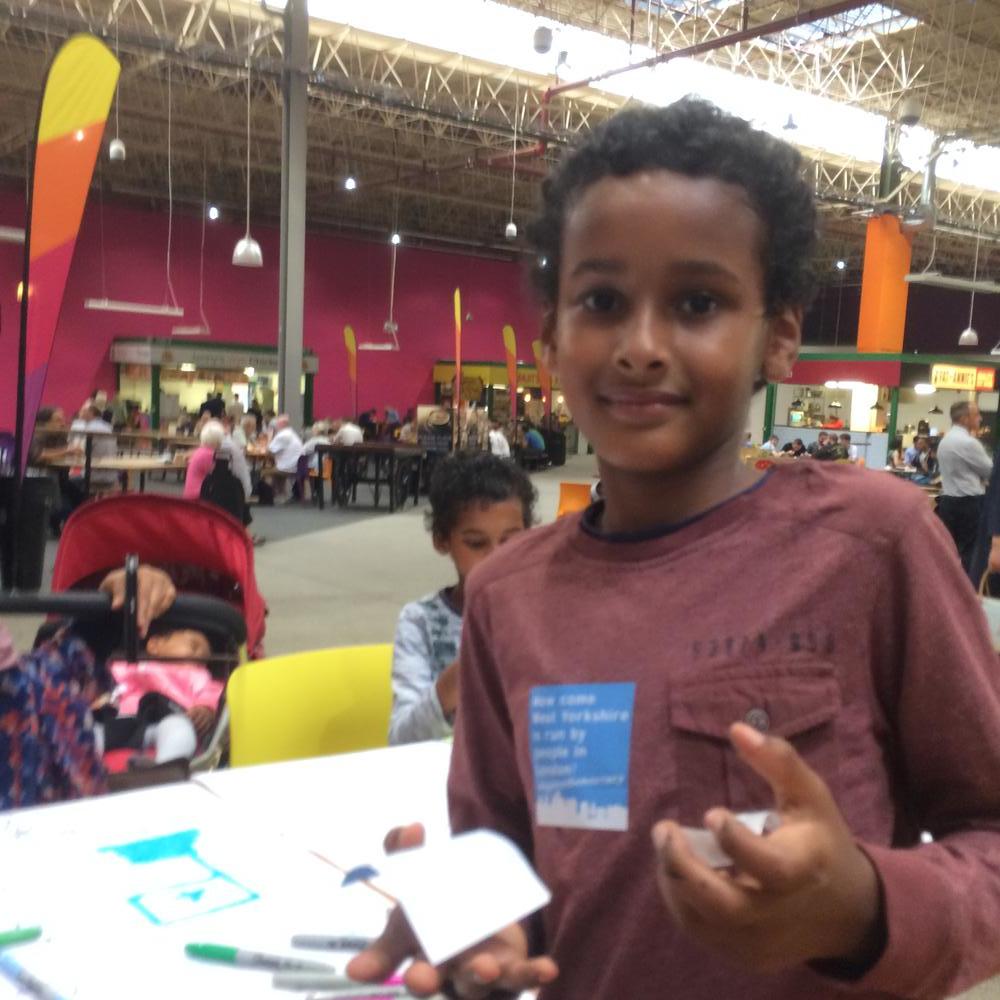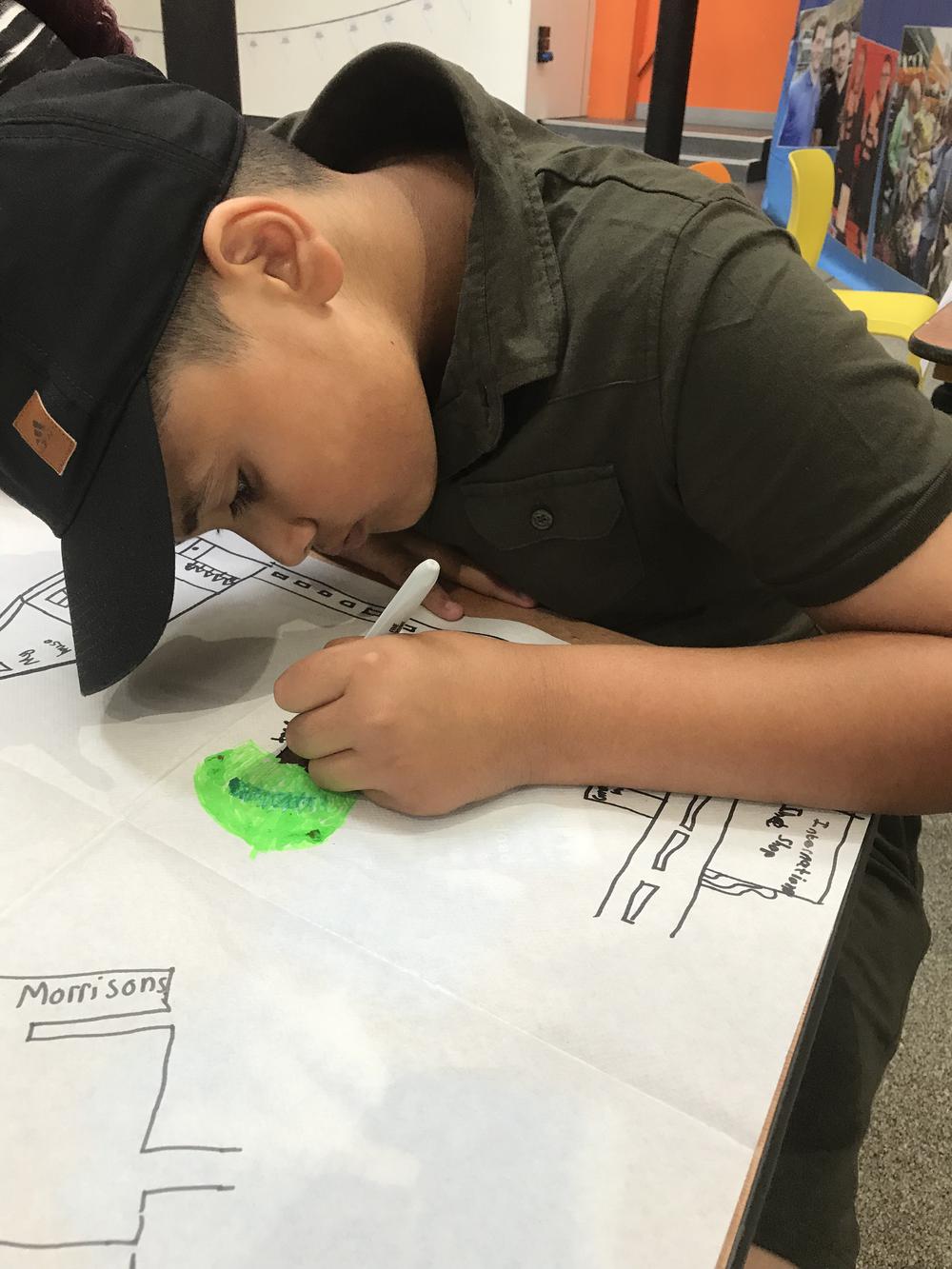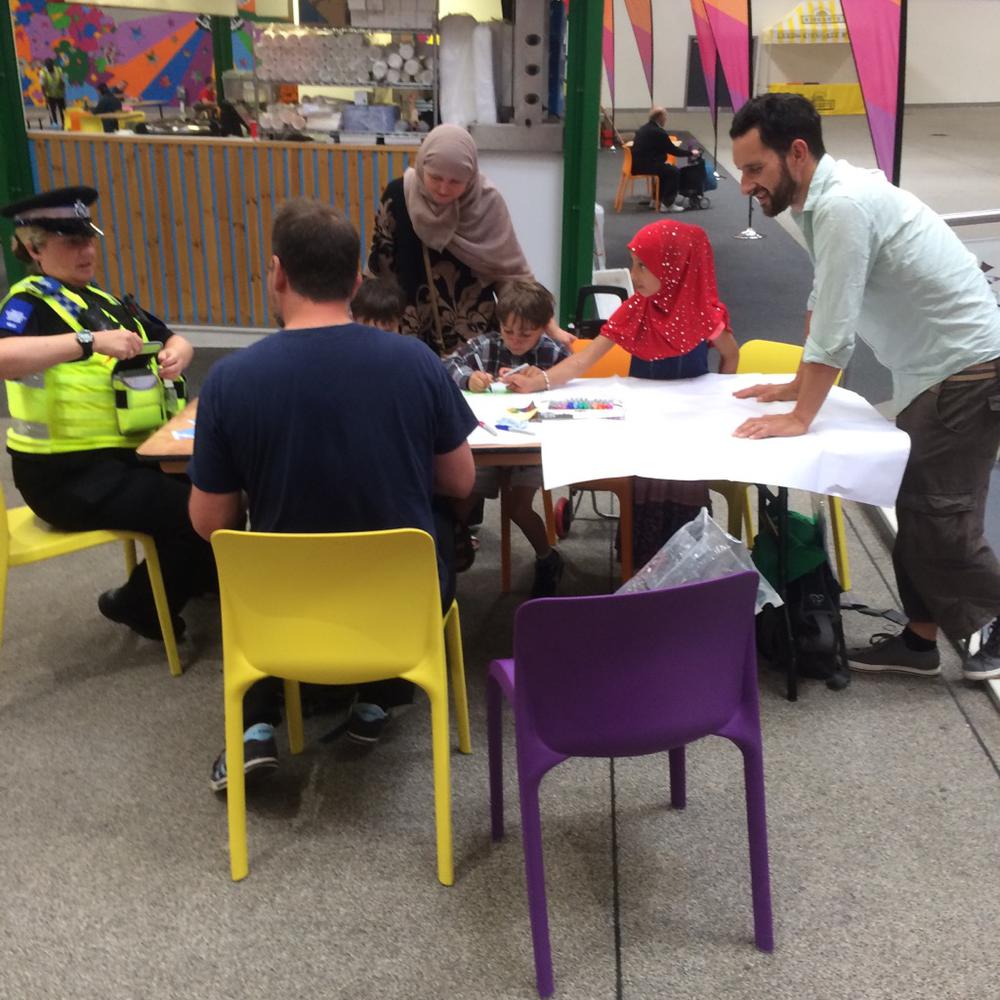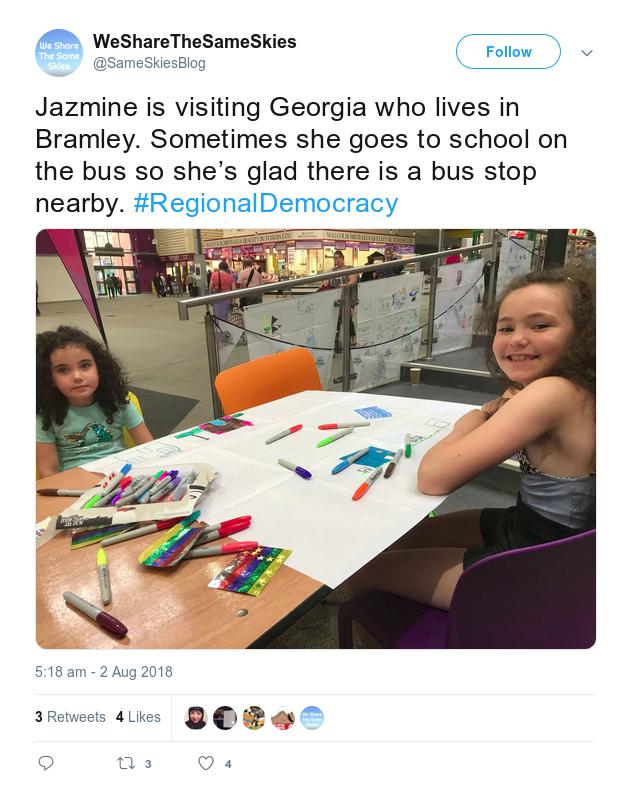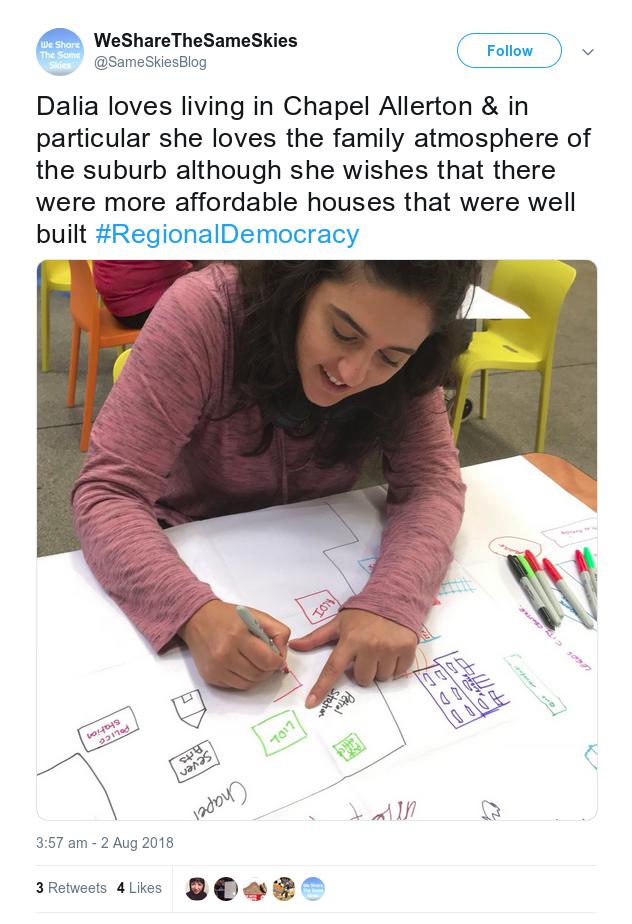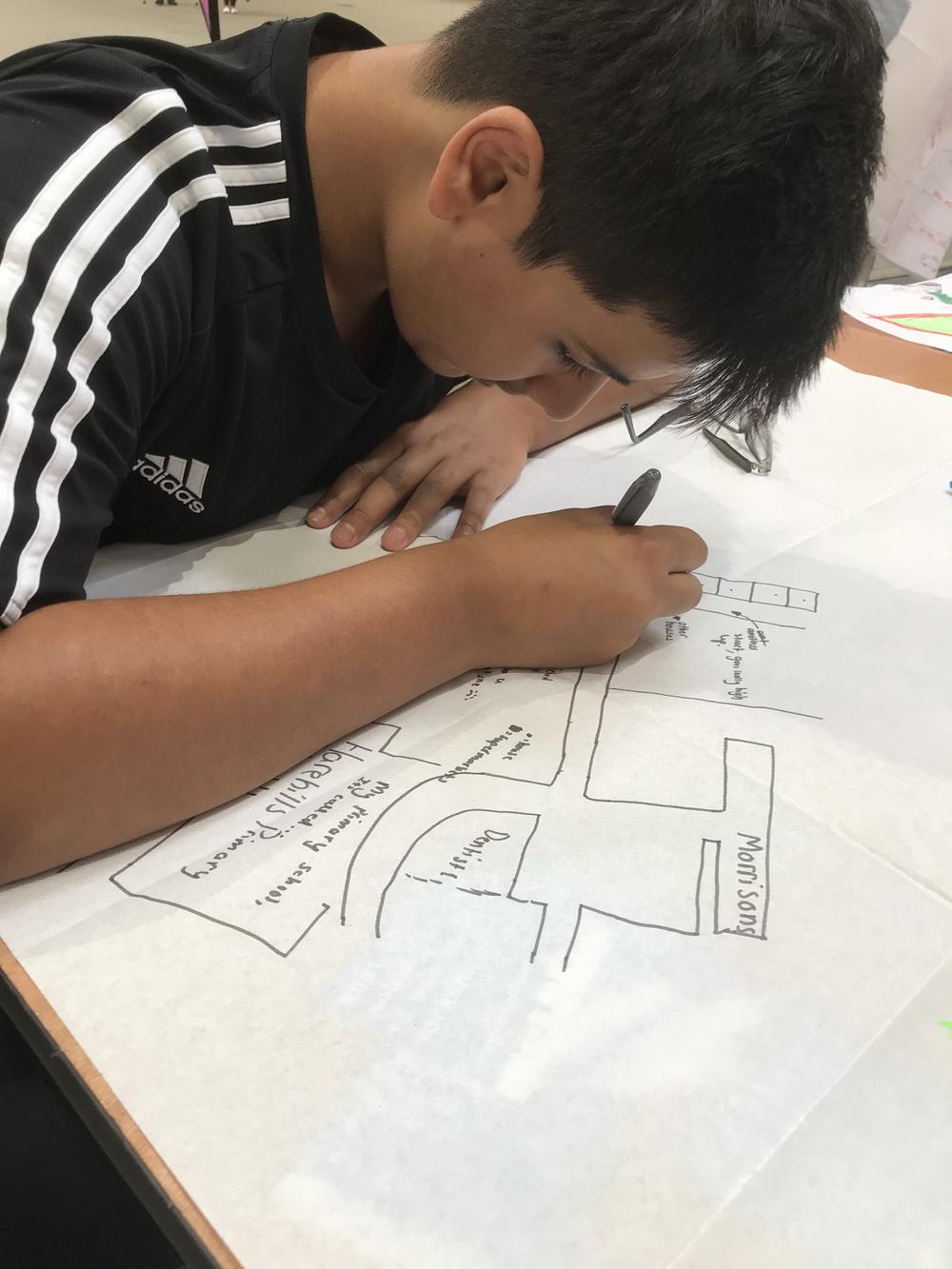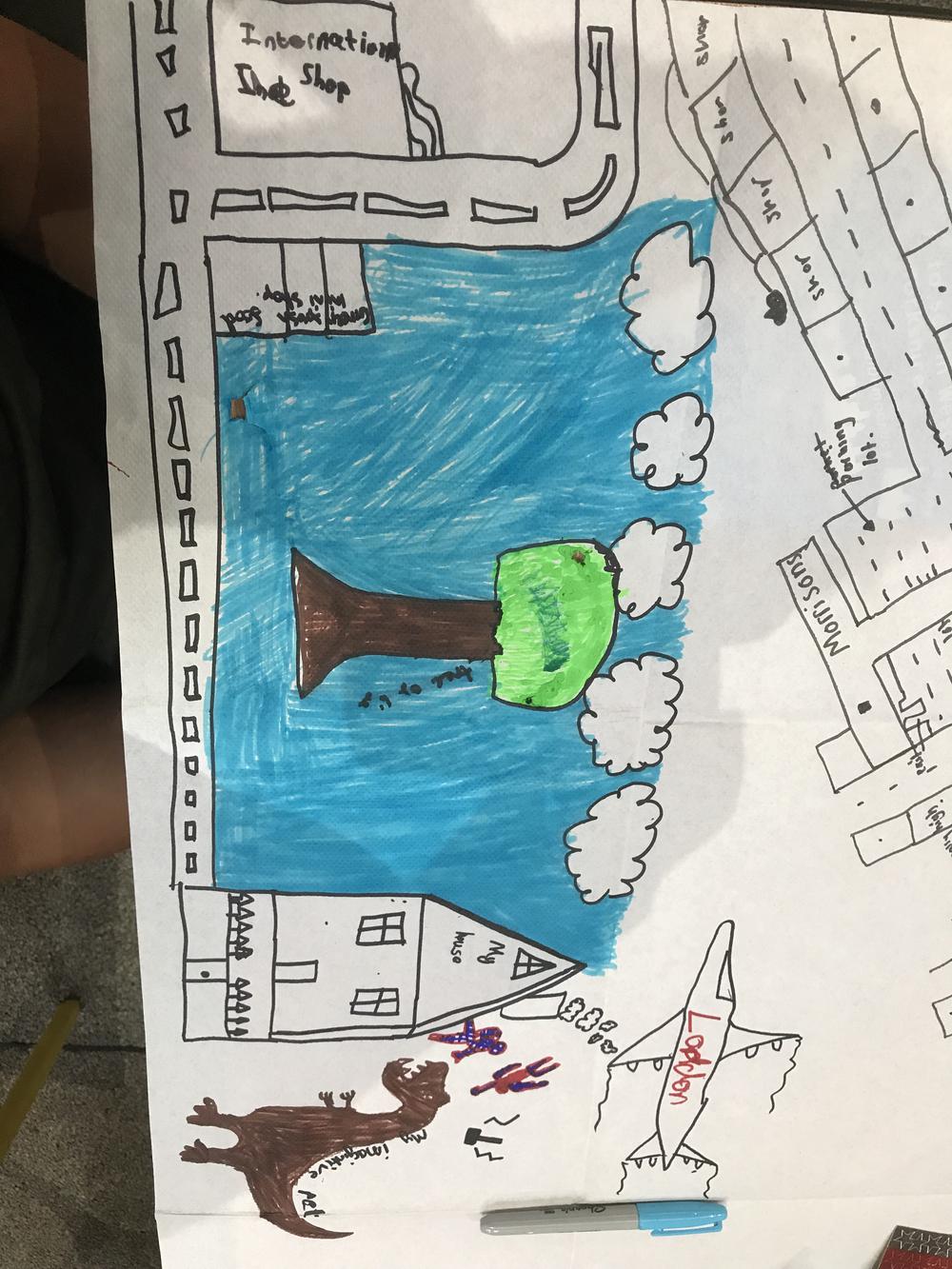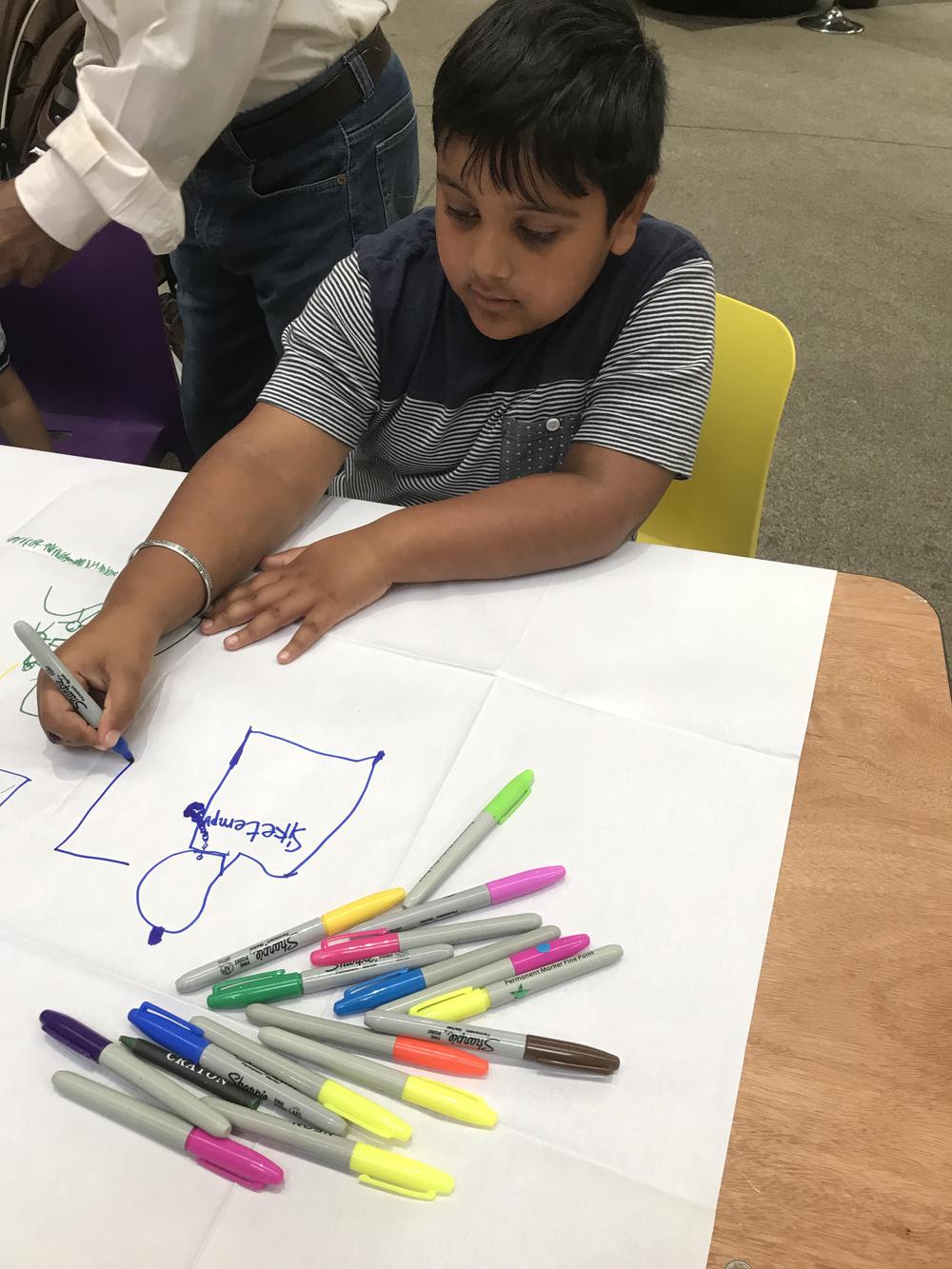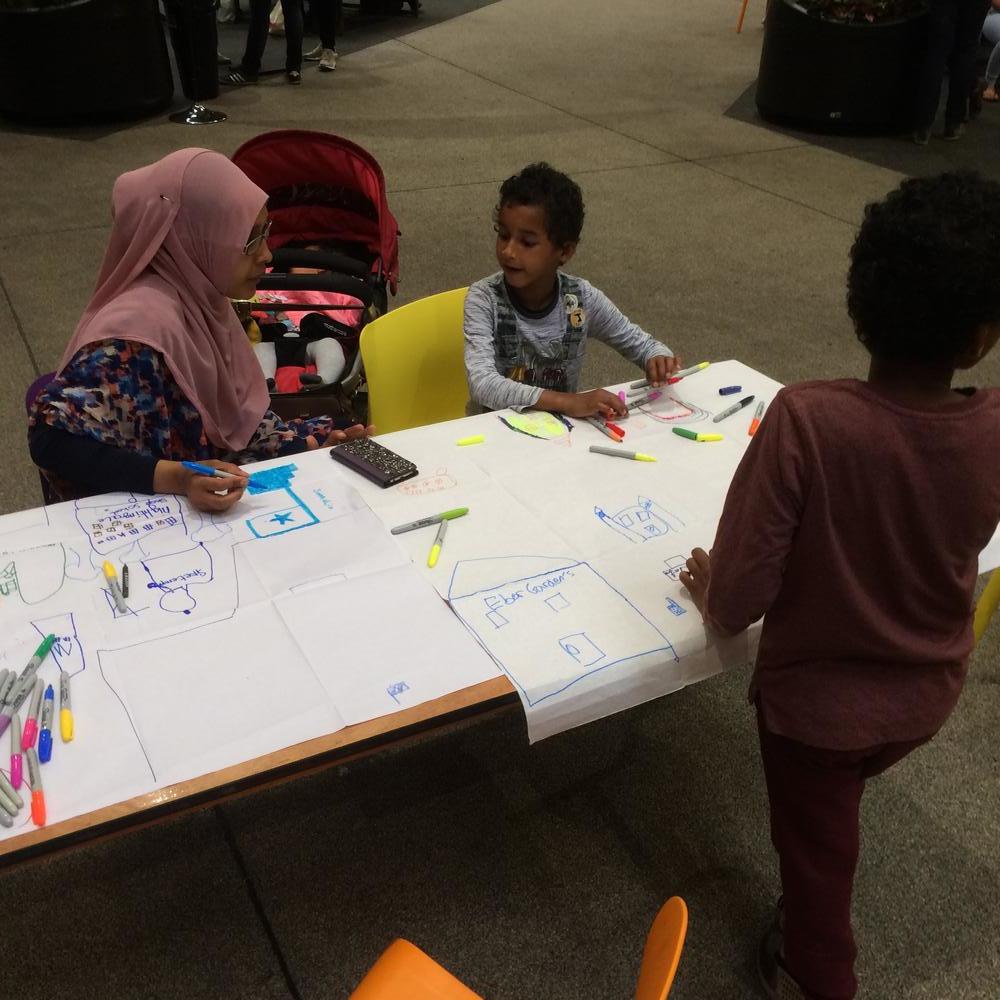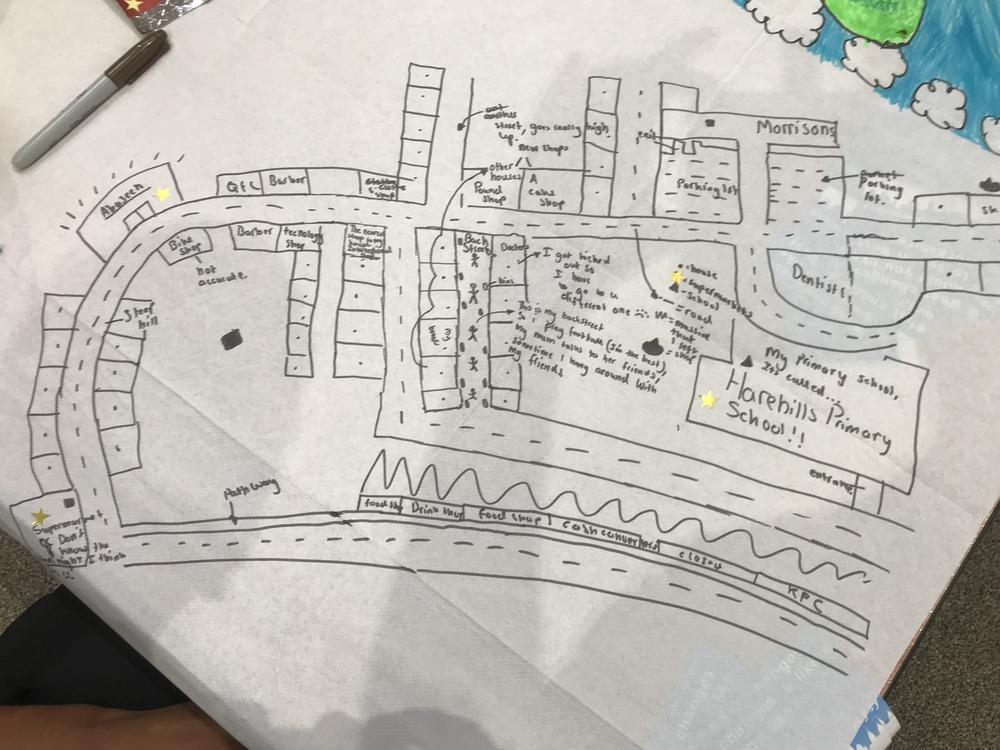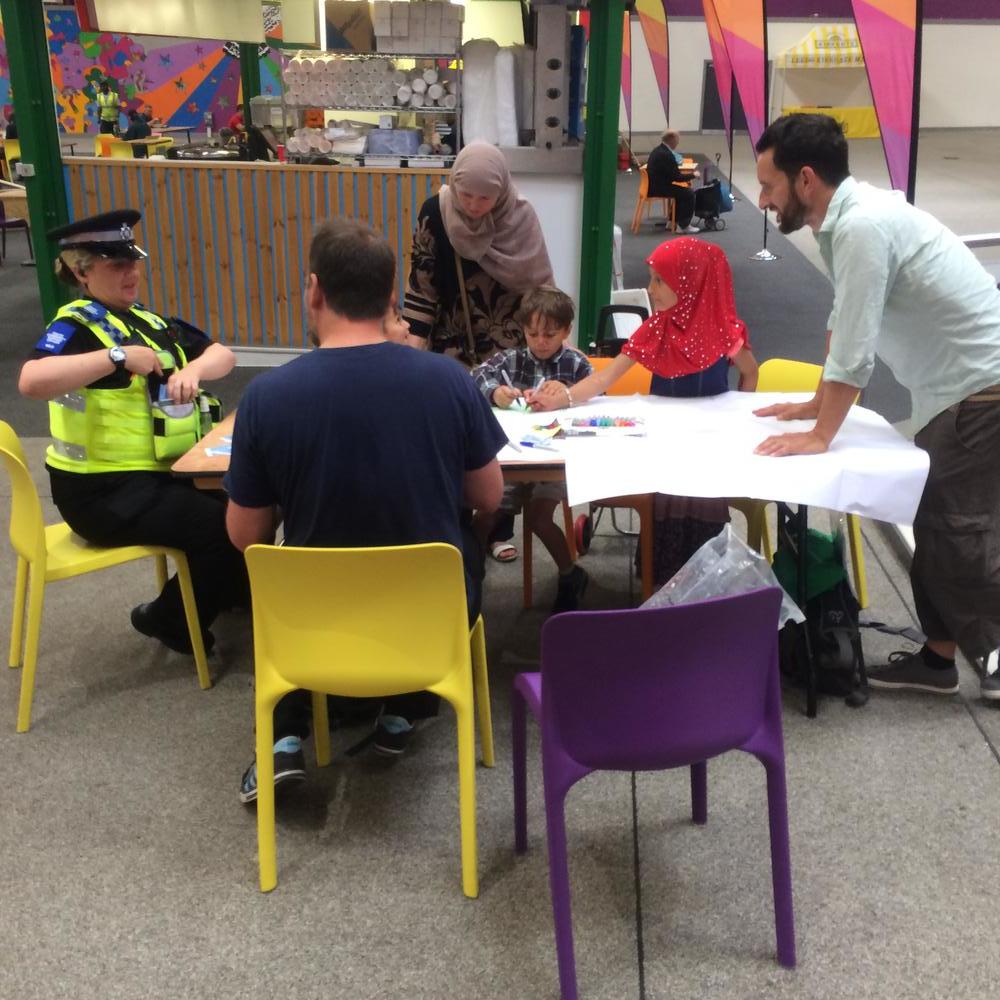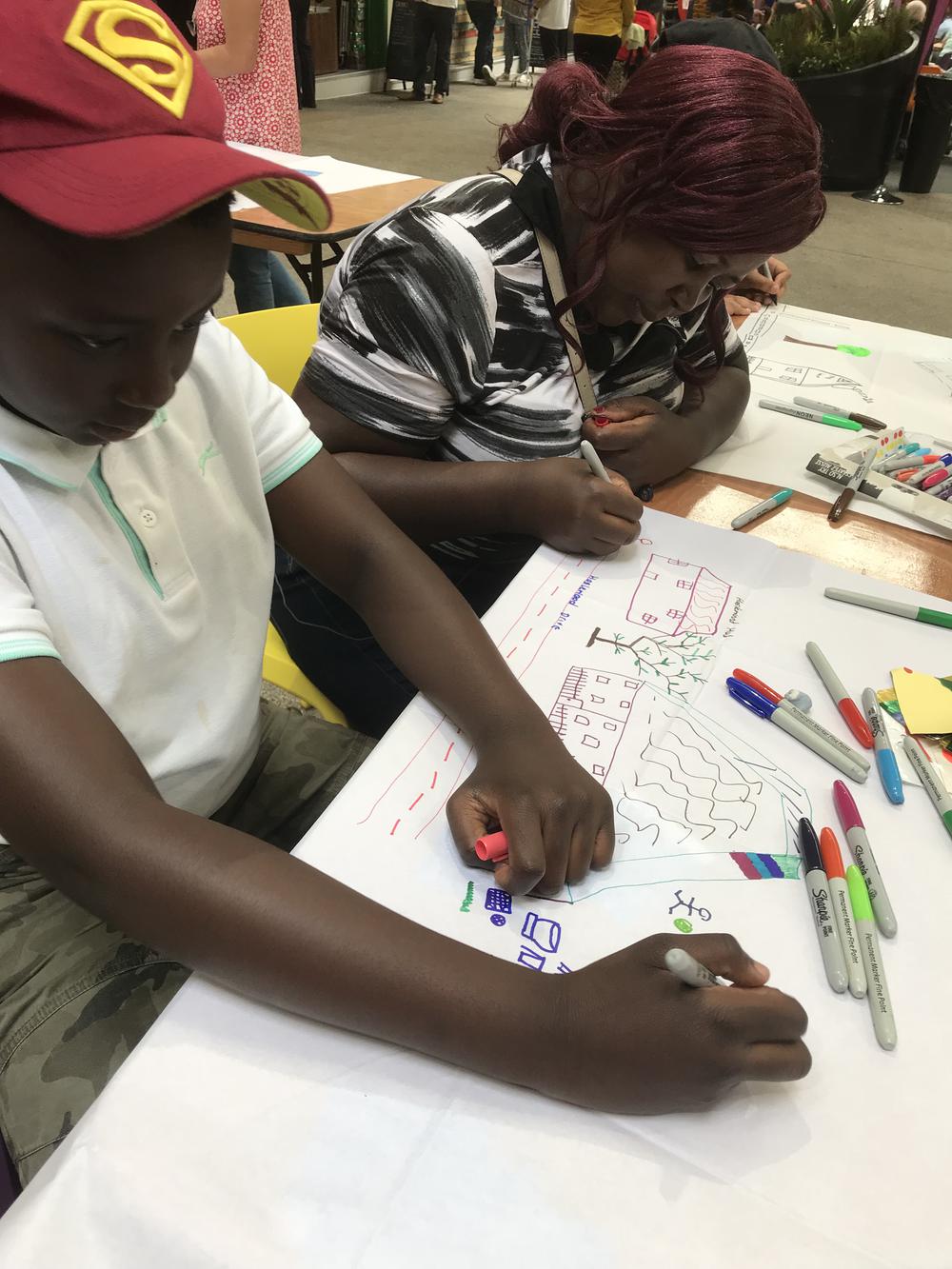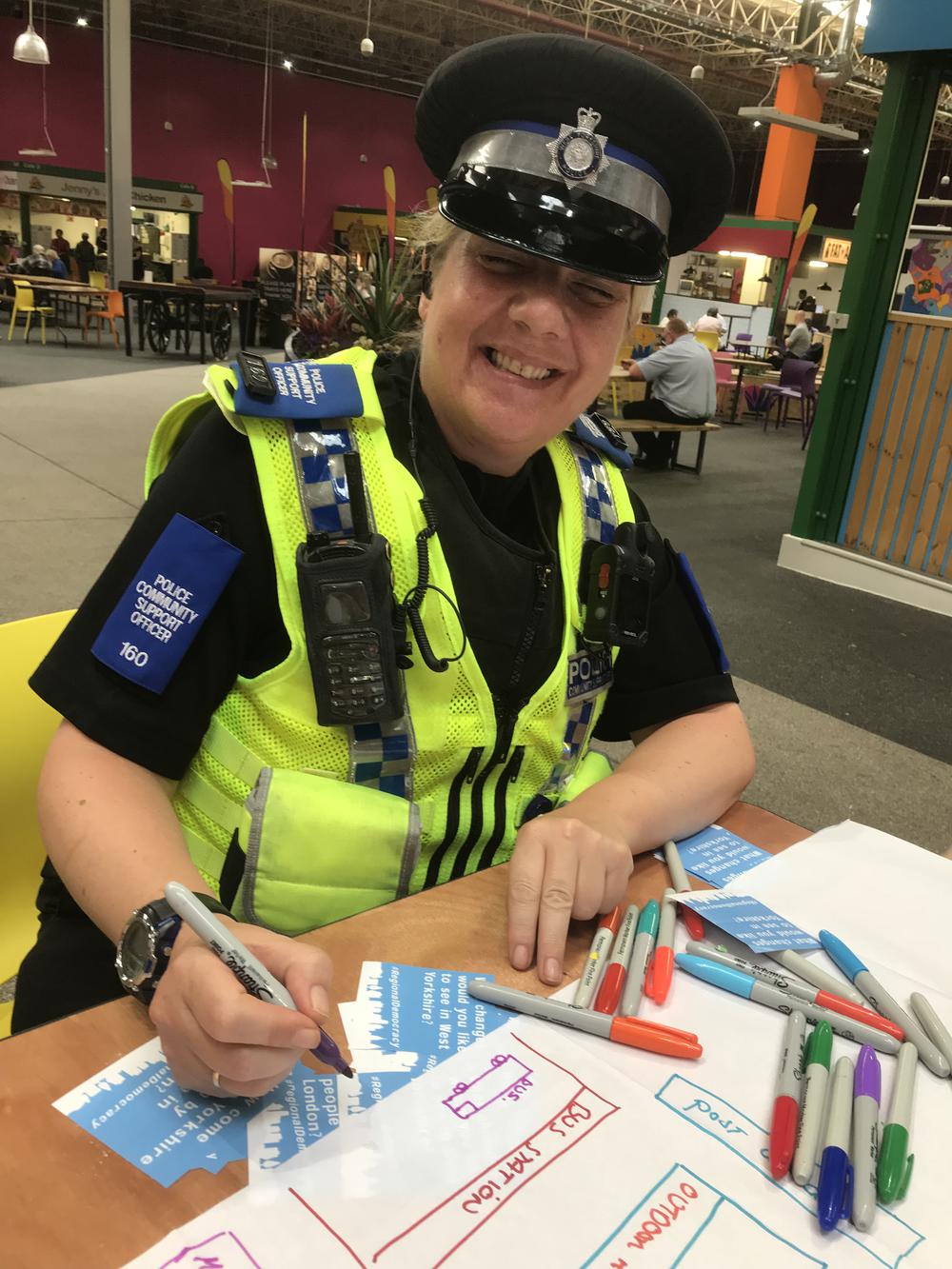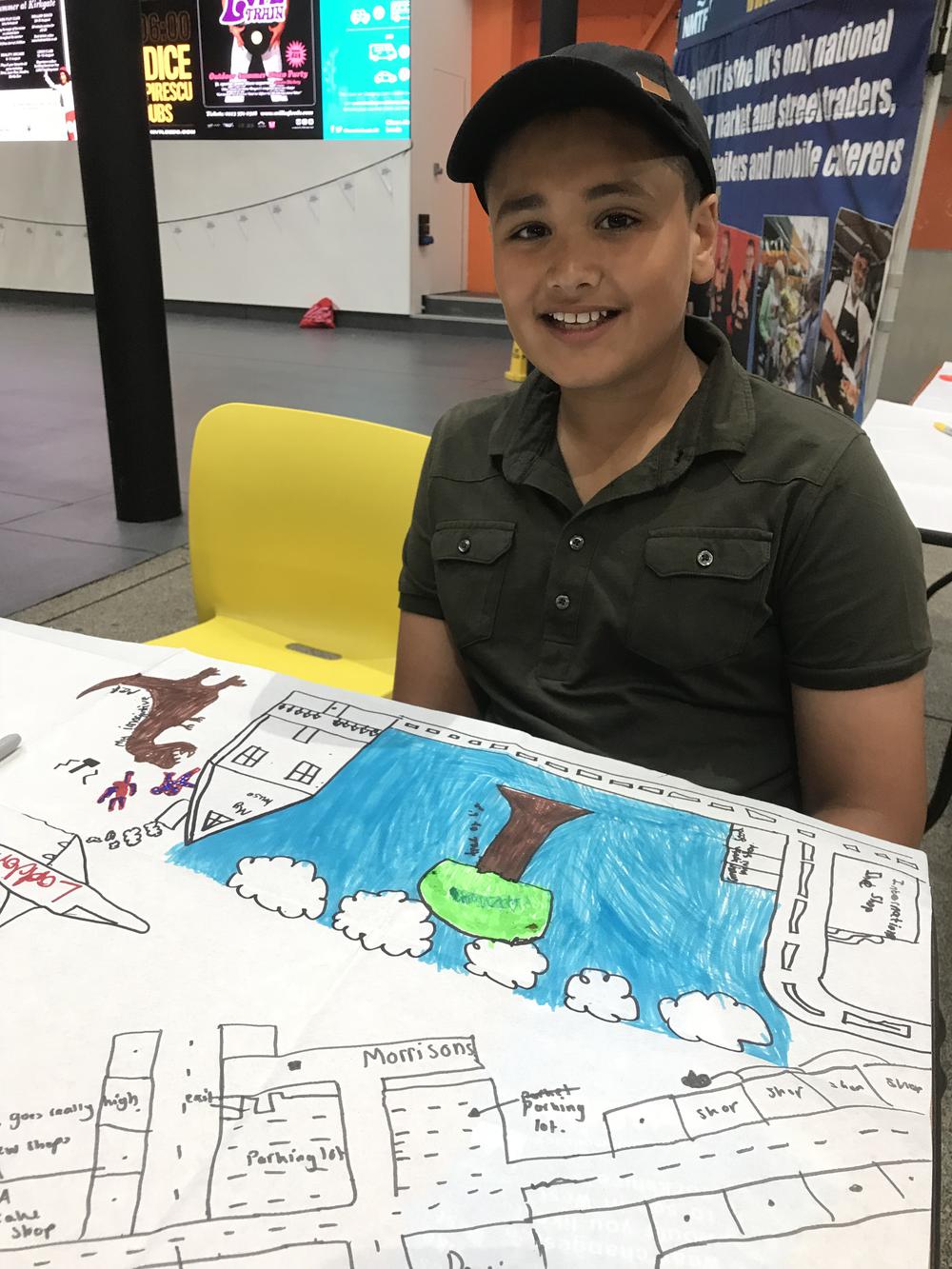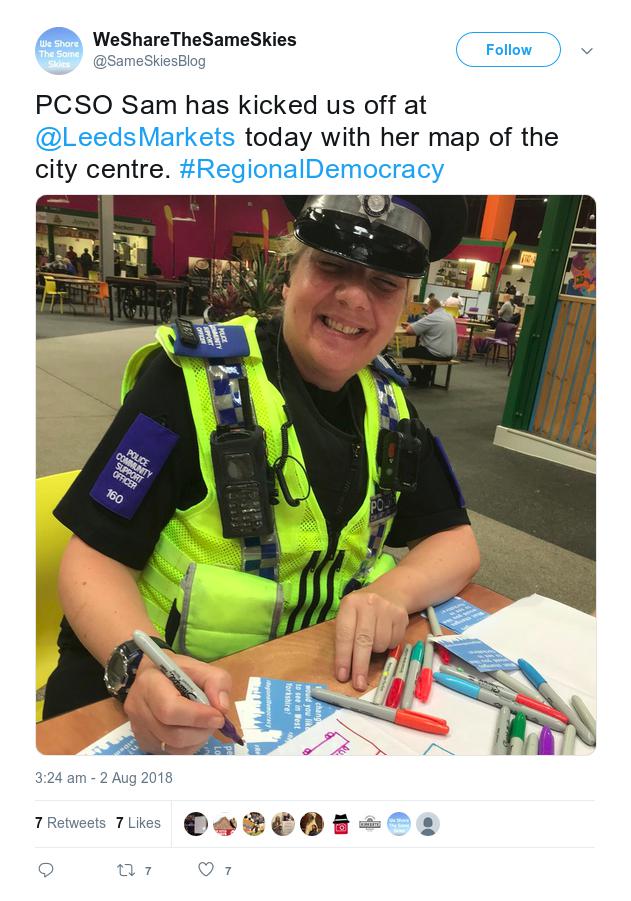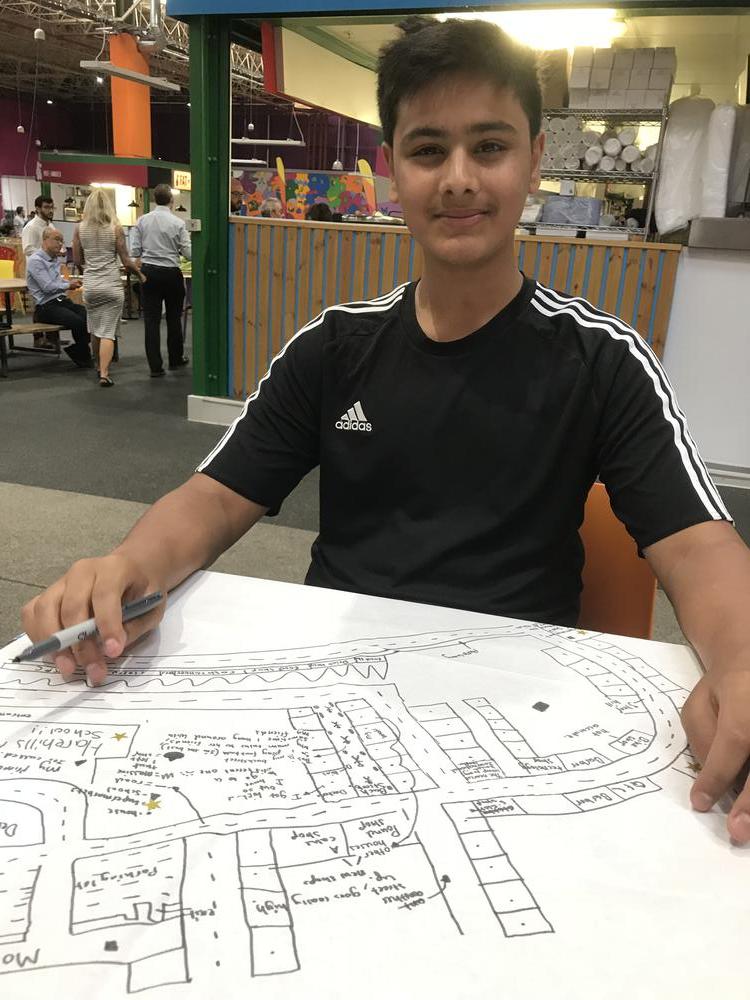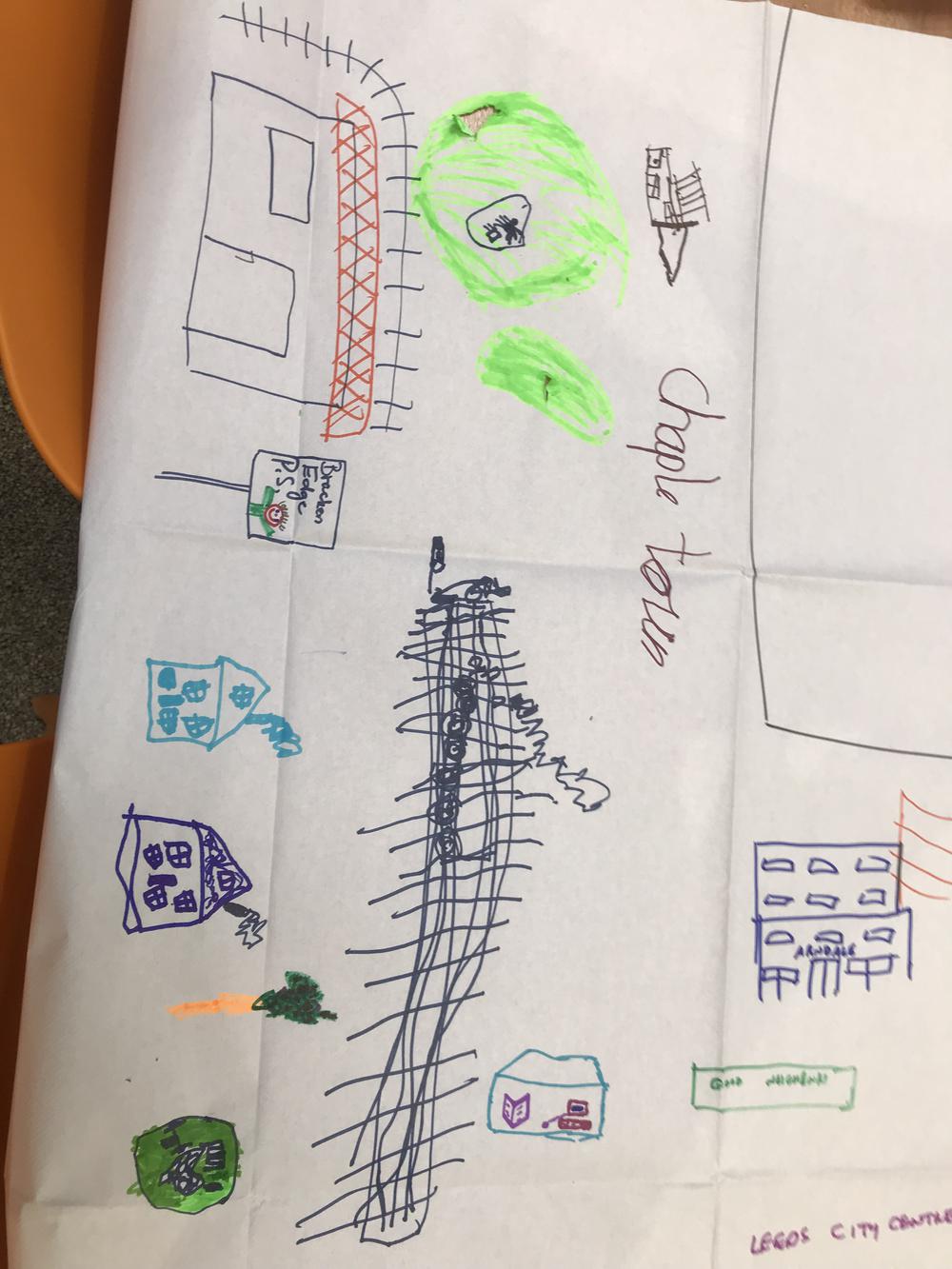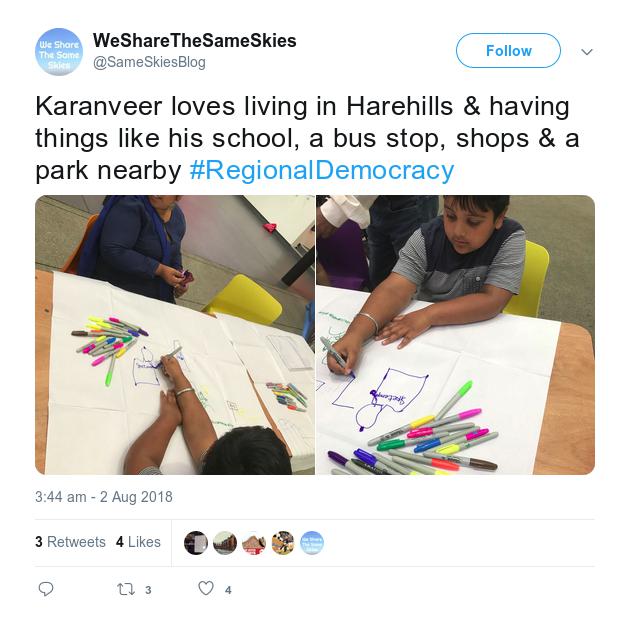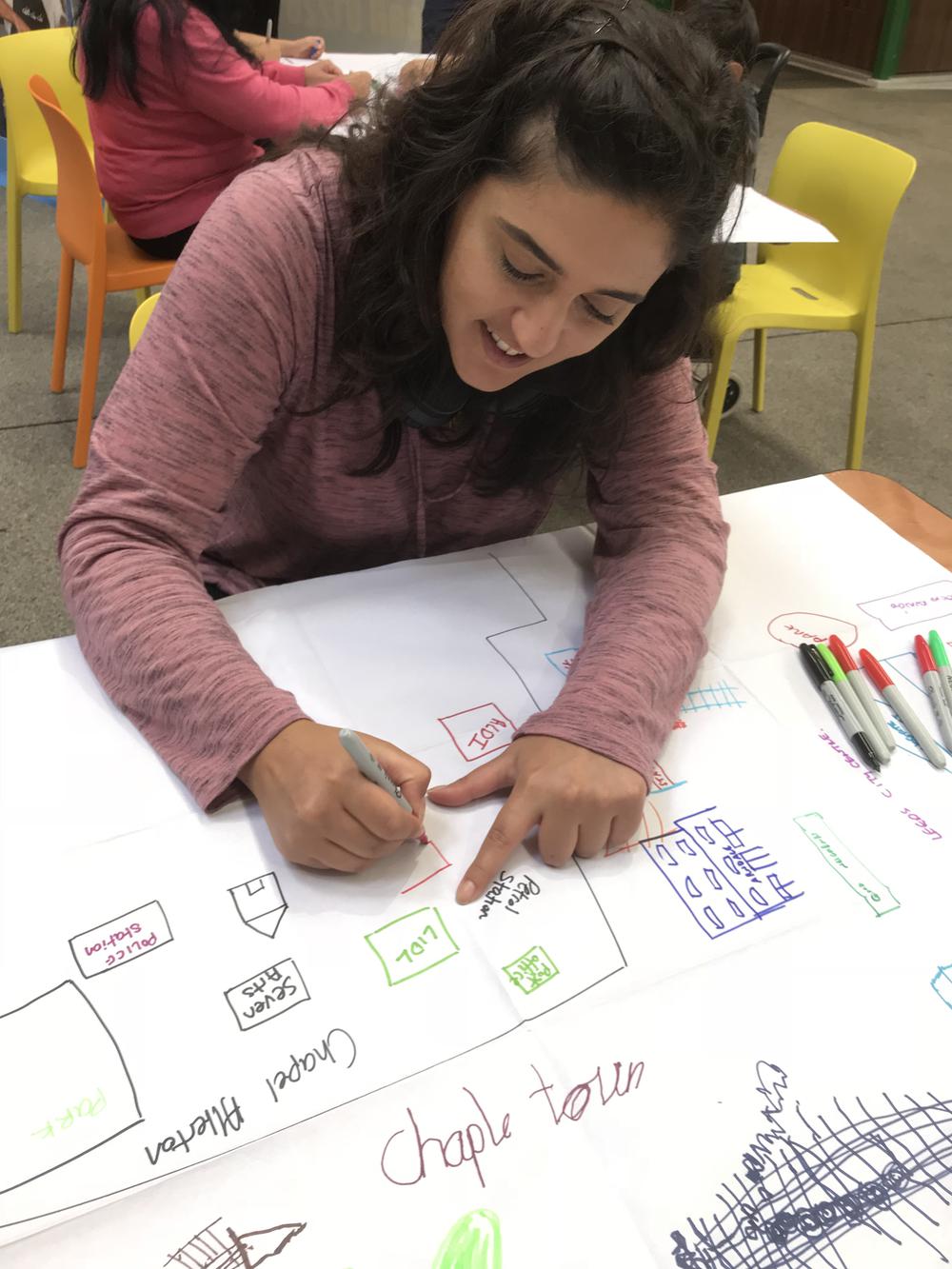 From the very beginning, Same Skies has been about building Regional Democracy up from the good stuff around us here. We are our own region and it's up to us to take responsibility and make it even better. Instead of just resistance, cynicism or scepticism, we want to engage people in region building. Our latest initiative takes us around the many markets of West Yorkshire where we have been asking people to draw maps of their own neighbourhoods, especially the good stuff, and talking about their hopes for the future of our region. Eventually we hope to put all of these maps together, building up that regional picture from below. Our first events were at Keighley Market, Oastler Market in Bradford, Castleford Market and Halifax Borough Market.
On Thursday 2nd August, we had a busy and illuminating day at Leeds Kirkgate Market. As elsewhere, children would often be attracted by the colourful maps hung around our stall and adults with them would want to look at others' ideas and share their own thoughts on their home region and its future. Together families sat down to draw and chat. You can see for yourself the things that passers by valued in their neighbourhood. As well as the city centre itself, our map of West Yorkshire now includes various parts of Leeds including Burmantofts, Bramley, Chapel Allerton, Chapeltown, Cross Gates and Harehills.
It was very common for people who came to see us to talk about and draw things like bus stops, parks, dentists and supermarkets. As they were drawing, people also spoke passionately about how supportive local primary schools had been, how much they valued their community hub, how much they enjoyed the diversity and family atmosphere of their area, how proud they were of getting their own business running in that area and of how much they valued having friends with whom to share bikes and play football in the streets. Some people were worried about whether they could afford to keep living in the area they loved and wished that affordable housing locally was better built. One person even drew an aeroplane flying a long way away... to London.
Over time, we are building up a picture of the things that are valued most by people across West Yorkshire. The things that they want to keep, to protect and to develop. The things that exist in some neighbourhoods and that others would like for their own part of our region. Thanks to everyone for continuing to build our regional map with drawings from around Leeds – look out for us at Huddersfield Market on August 15th.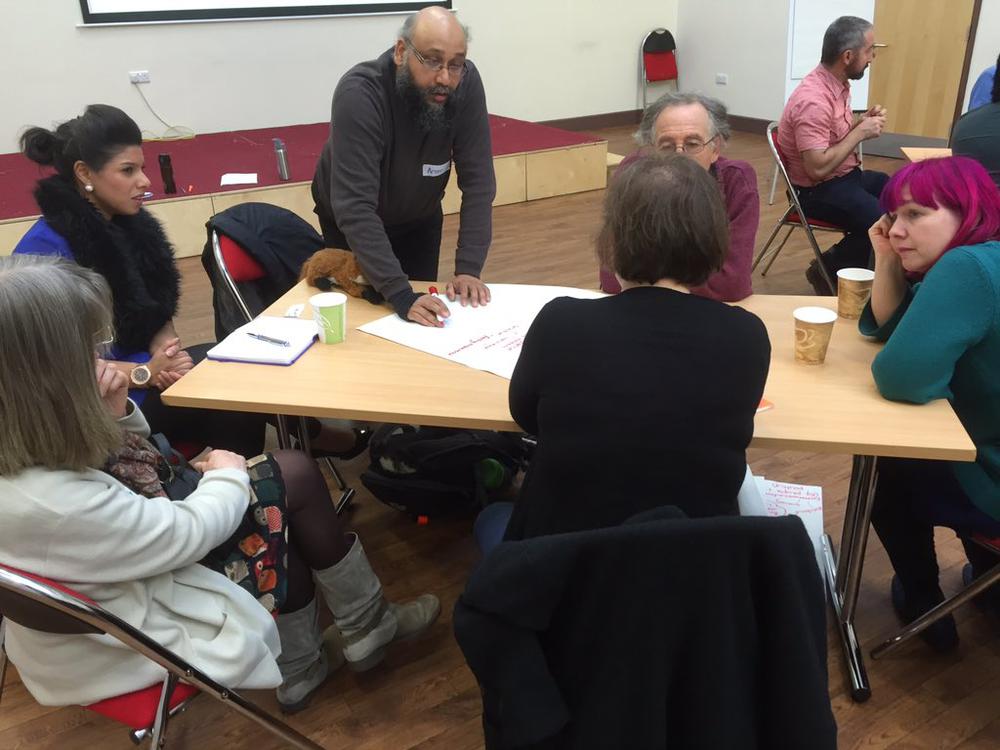 Following last Saturday's 'What Kind Of Region Do We Want To Live In?' event in Manningham,  JUST West Yorkshire issued the following press release on …
---
The recently announced West Yorkshire devolution deal provides £1.8 billion in funding over thirty years and new powers for deciding how that should be …
---
The national government in London has allowed West Yorkshire to have a "devolution deal" similar to Greater Manchester and the West Midlands among other places …