Keighley Market - our neighbourhood, our regional democracy.
Jump to text for Keighley Market - our neighbourhood, our regional democracy.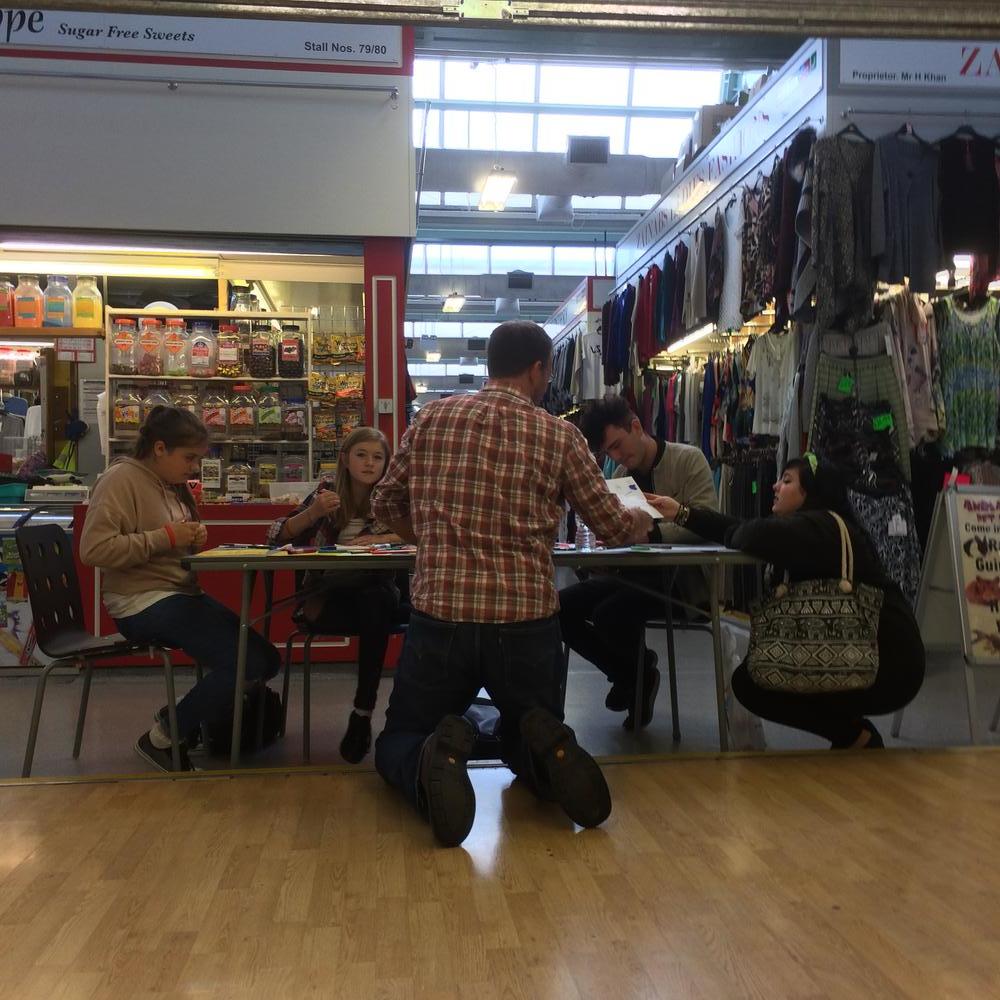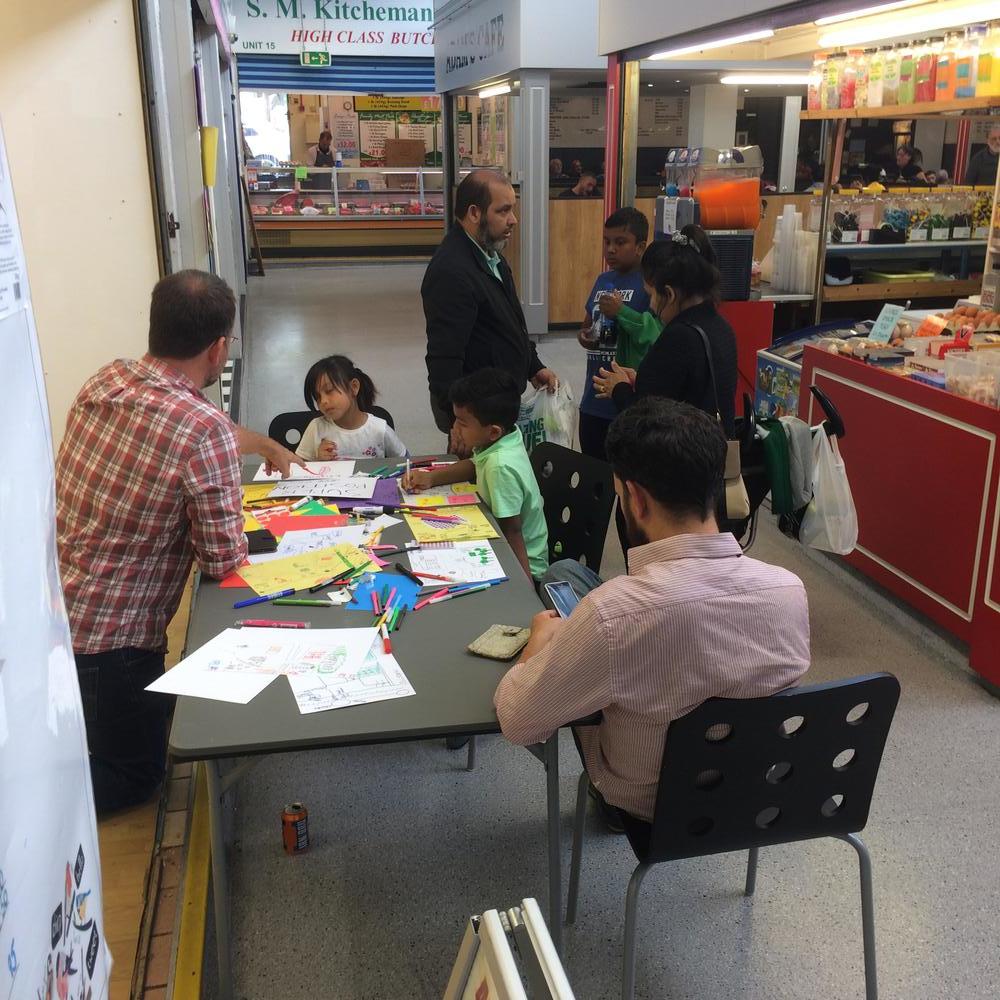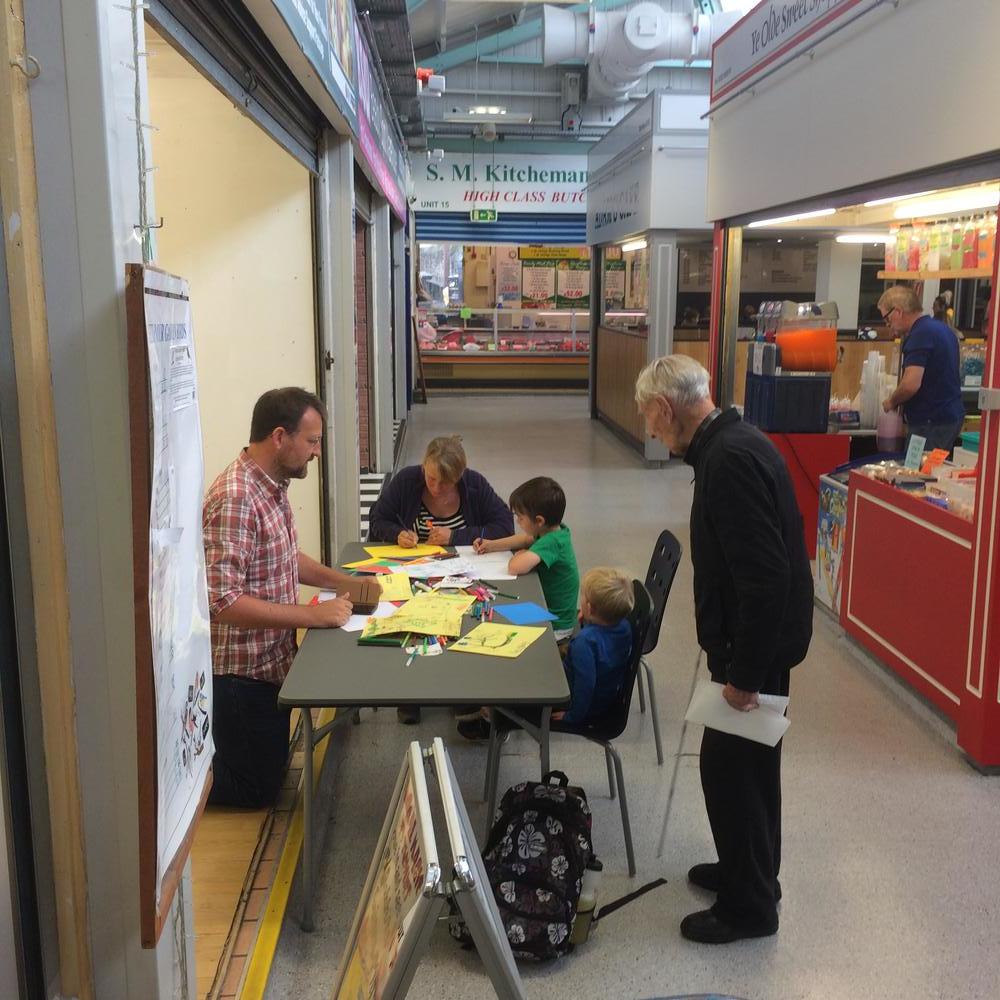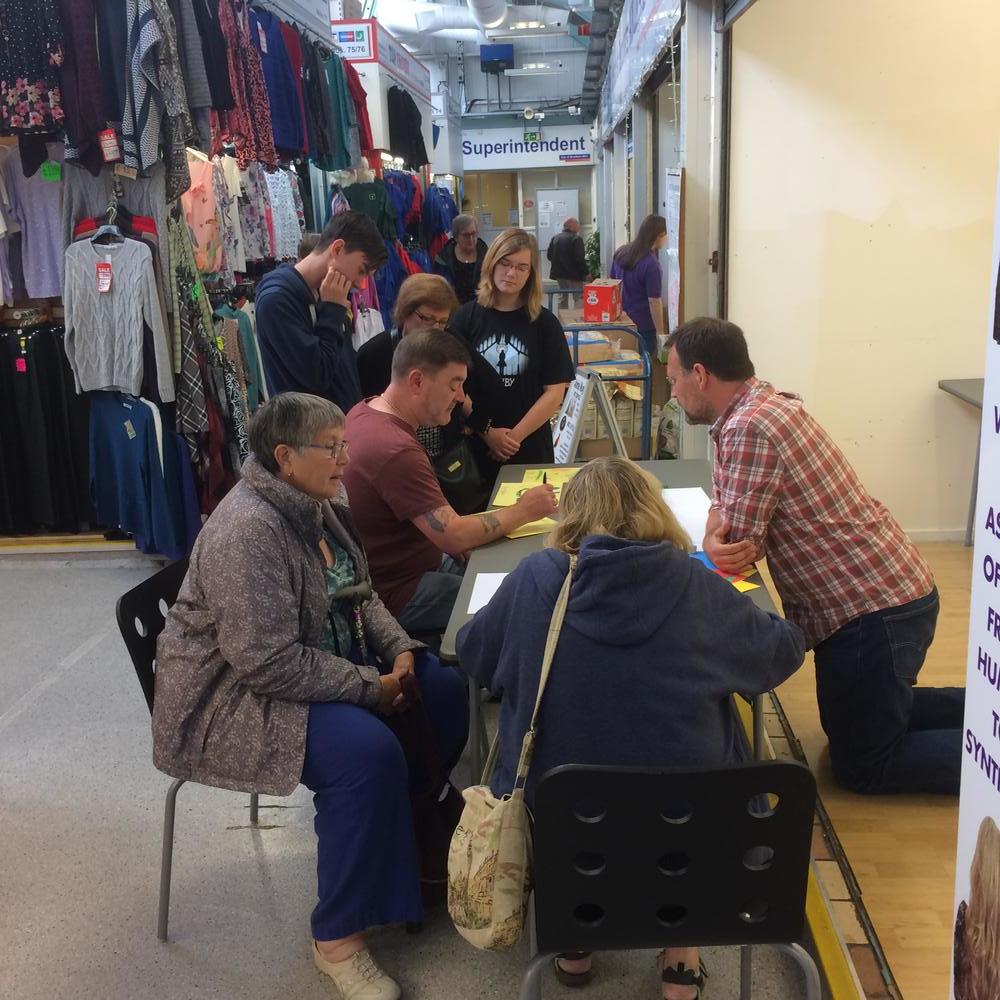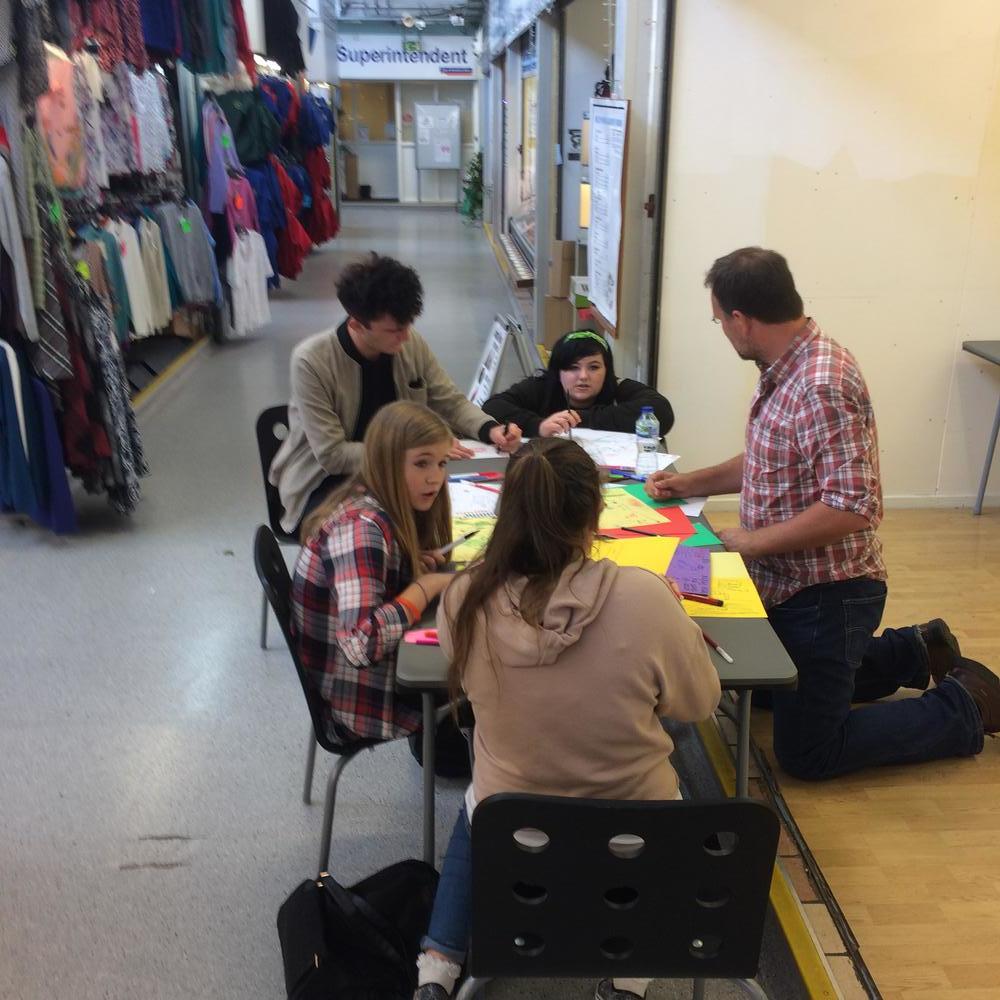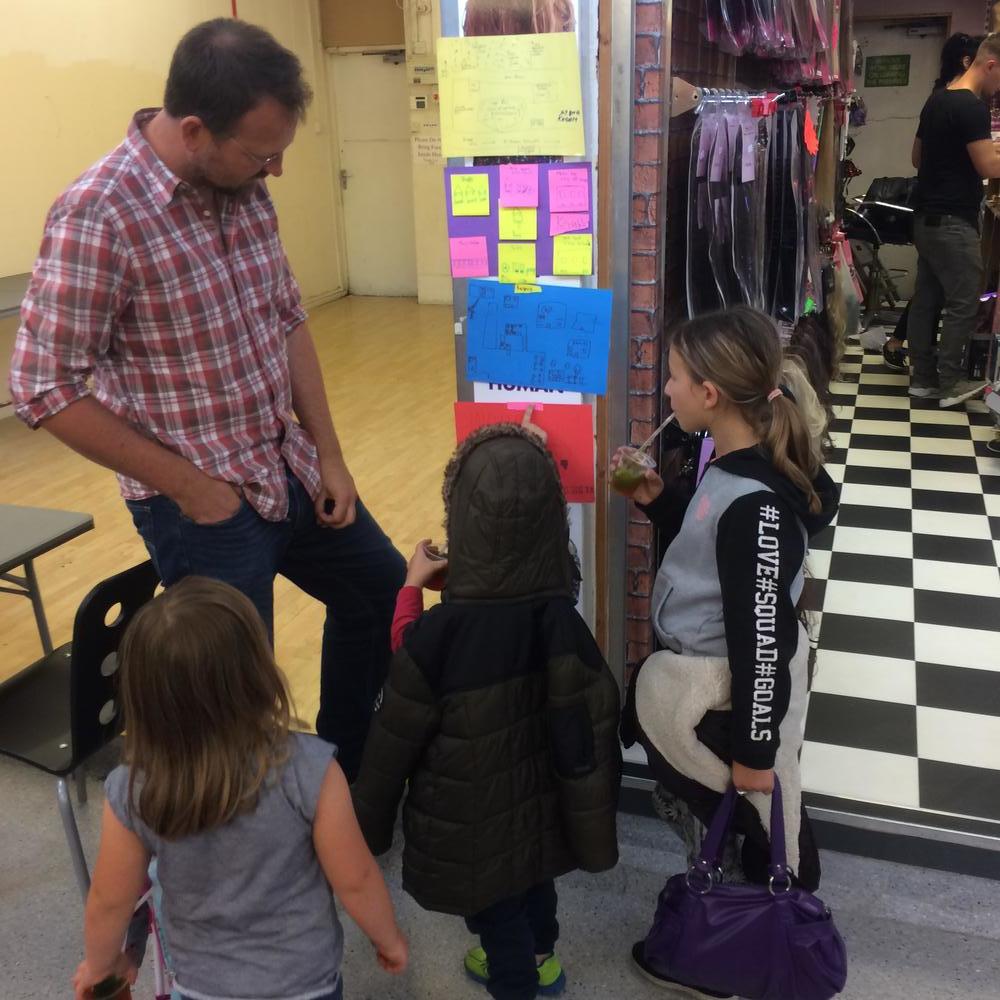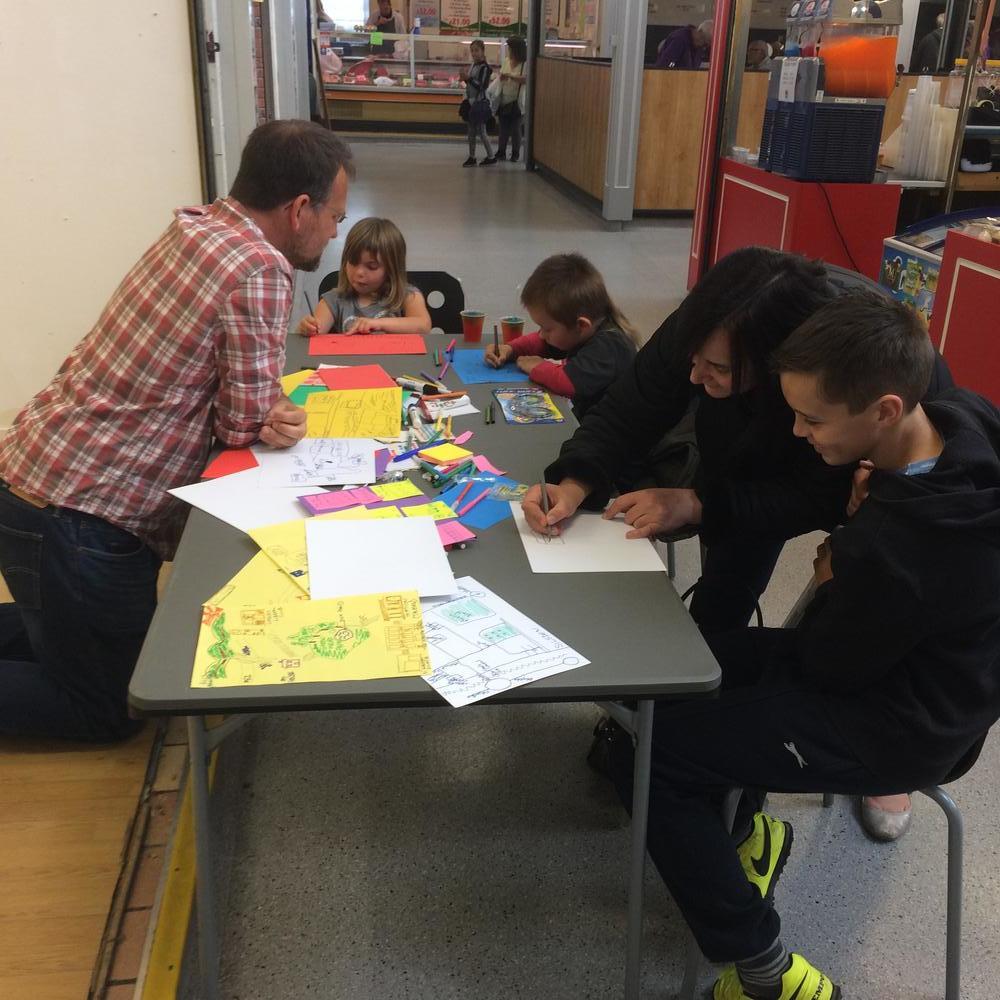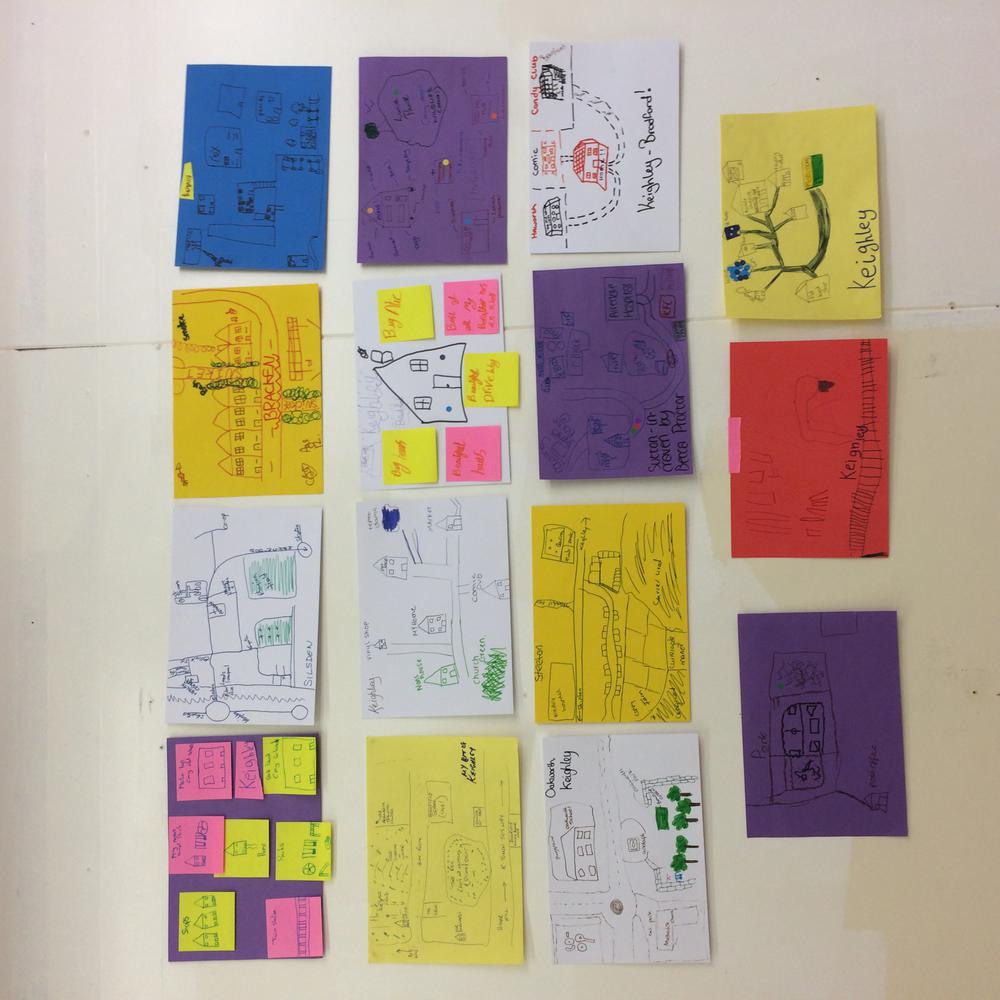 From the very beginning, Same Skies has been about building Regional Democracy up from the good stuff around us here. We are our own region and it's up to us to take responsibility and make it even better. Instead of just resistance, cynicism or scepticism, we want to engage people in region building.
Our latest initiative takes us around the many markets of West Yorkshire where we have been asking people to draw maps of their own neighbourhoods, especially the good stuff, and talking about their hopes for the future of our region. Eventually we hope to put all of these maps together, building up that regional picture from below.
Today we had lots of fun at Keighley Market. You can see many of the maps in the pictures below. You can also see for yourself the things that the passers by who stopped to draw and chat thought were significant in their neighbourhood.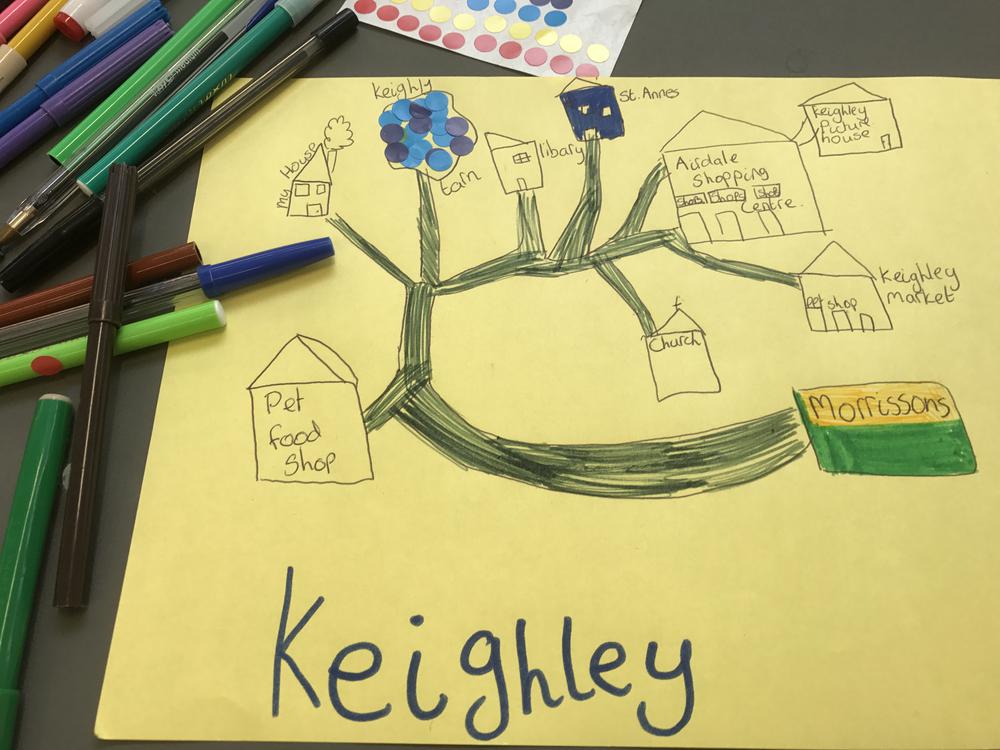 Thanks to everyone for beginning our regional map with drawings of Keighley, Oakworth, Steeton, Silsden, Cowling Hill and Sutton in Craven. We've now got a big gap between Keighley, Huddersfield and Leeds on our wall - look out other markets in West Yorkshire, we'll be seeing you soon...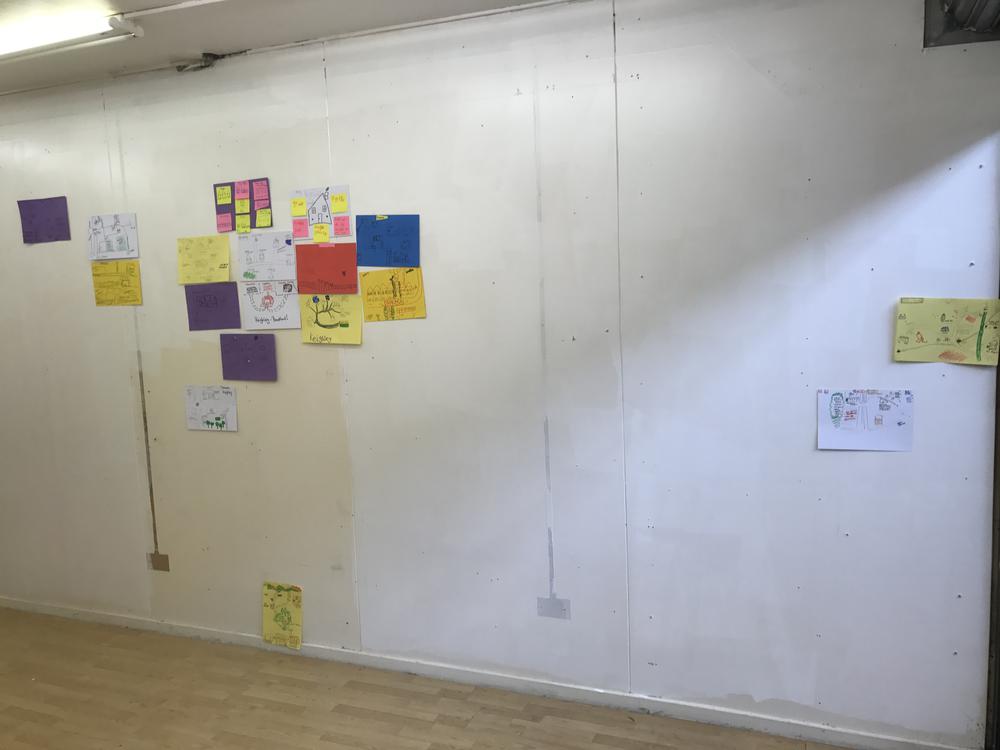 Just over a year ago in the wake of the Scottish referendum, @ianeastleeds made this video.
Is it still relevant a year later? Are we …
---
Last Thursday voters took to the polls to cast their ballots in local council elections and the region's first ever election for a metro …
---
An empty 1970s shopping precinct in Huddersfield has been transformed into a unique arts centre, trebling exhibition audiences and leading to the formation of new …