Downloadable Regional Democracy Colouring-in Art Zines!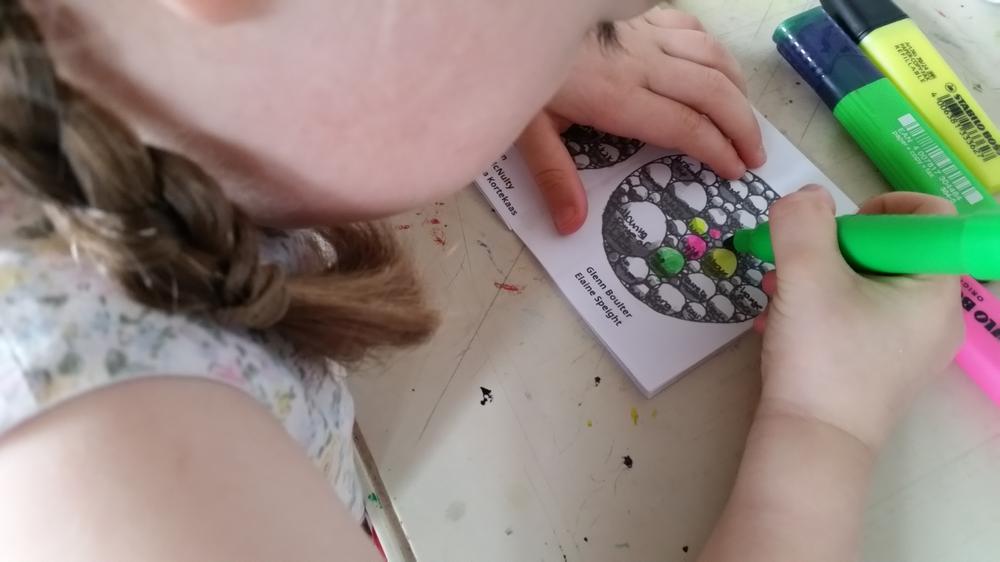 West Yorkshire artist Alice Bradshaw was artist-rapporteur at our symposium on the future of West Yorkshire's regional democracy in January.
That means we gave her the impossible task of listening to all of the great presentations and conversations, and then summarising them all in one low-cost, low-fi, easily reproducible, unique creative output.
And she's done a fantastic job with these made-for-colouring-in A6 zines!
If you'd like to do something absorbing, relaxing, and political all at the same time, and have a unique artist's multiple at the end of it, all you have to do is download this file, print it off A4 size as many times as you'd like, and then start colouring.
As demonstrated by Anna and Toby in the photos.
When you are happy with your work, follow this two minute Youtube tutorial, which shows you how to fold and cut the A4 sheet into an A6 booklet format. You still only need one sheet, the trick is in the cutting and folding.
Then why not sign it, it's a unique artwork created in collaboration by you, Alice and everyone who came to the symposium. Your colouring-in choices mean there won't be another one like it anywhere!
You can put it on your mantelpiece to admire, and take a photograph of it and post it on social media, tagged with #regionaldemocracy
Or, if you are feeling very political, we want to send some of these to important people in our region, so they don't forget that there are citizens who are talking, thinking and colouring-in about the places where we live and work, and it's important that they listen to our voices carefully and in good faith.
Especially because we are getting a West Yorkshire Mayor next year.
You're sending the important people a gift, a unique handmade artwork, so it would be very discourteous of them not to listen.
Choose whoever you think counts as important, or we have a contact list of work postal addresses for important people in West Yorkshire, so if you'd like to do that drop us a line on social media.
If you'd like a double sided zine, with an A4 poster size image on the reverse, download this version.
Alice's zine is in the long tradition of Same Skies colouring-in events.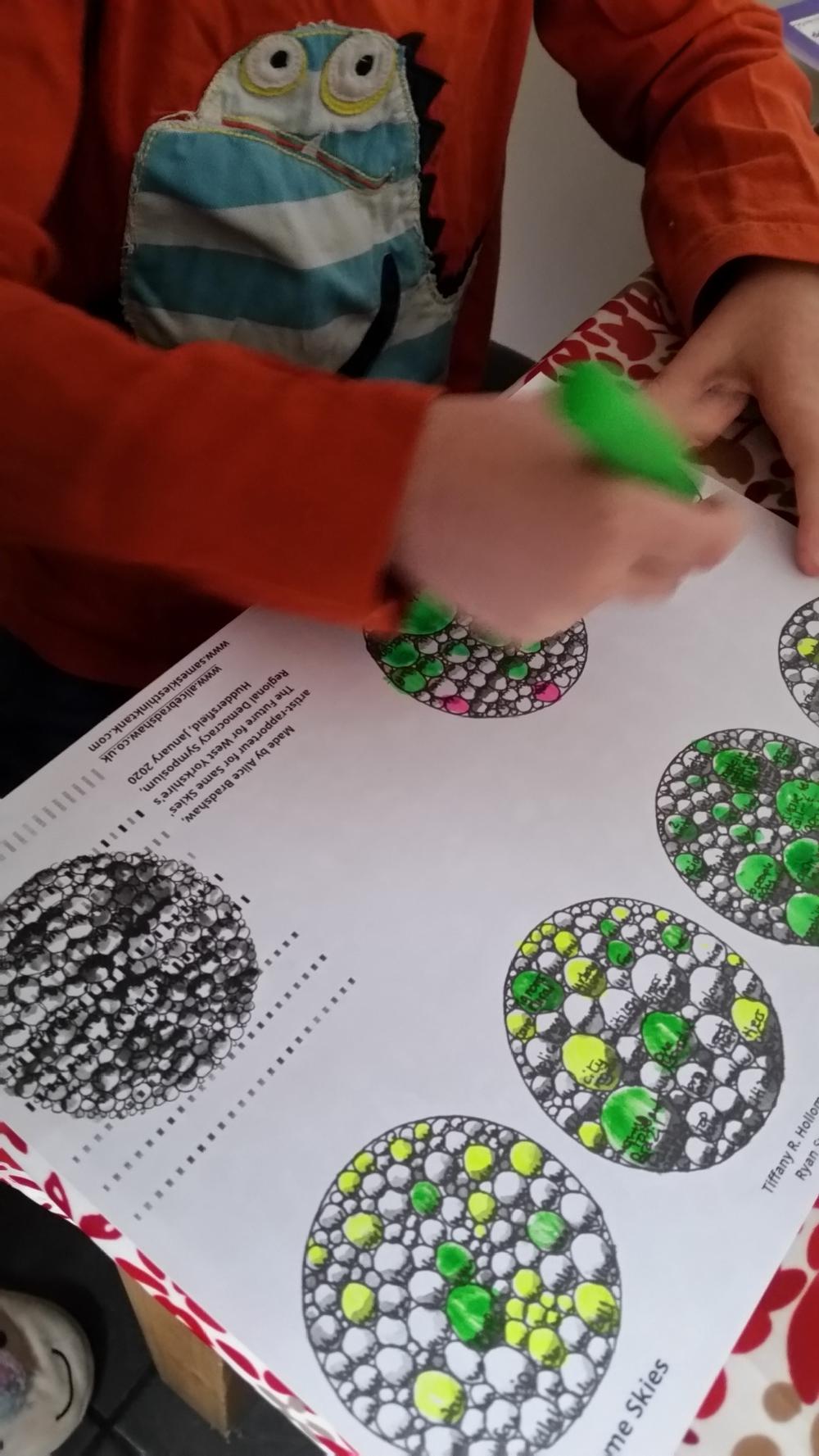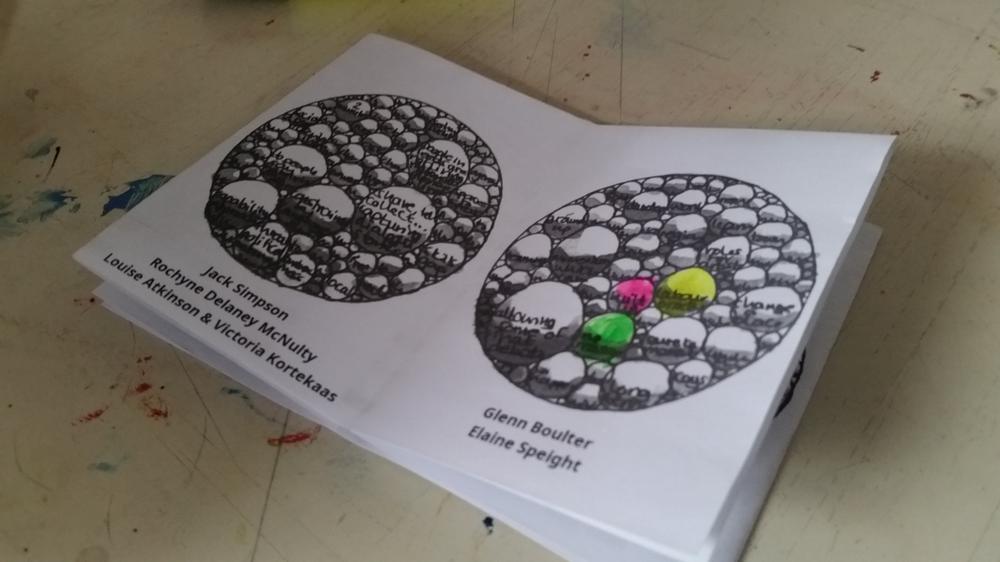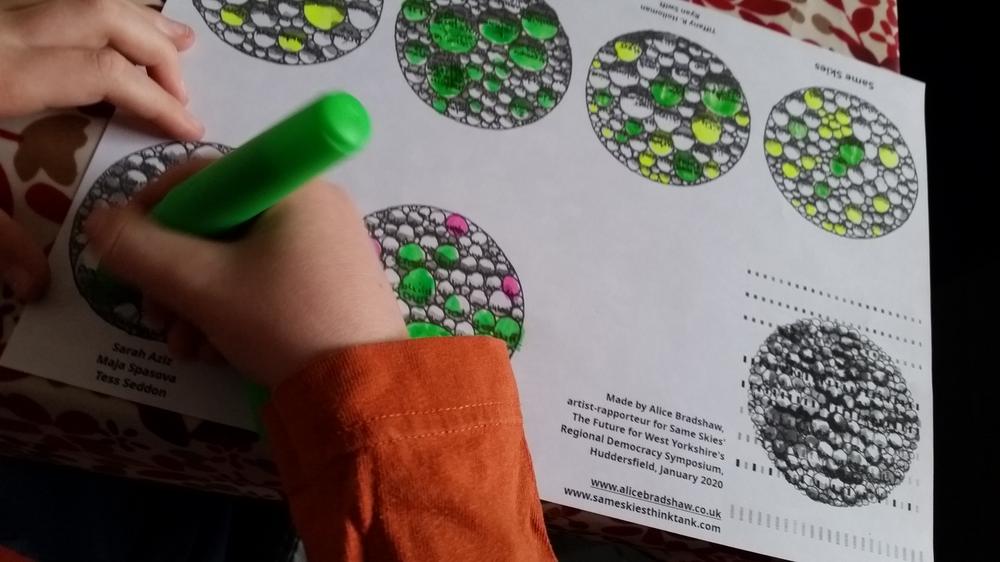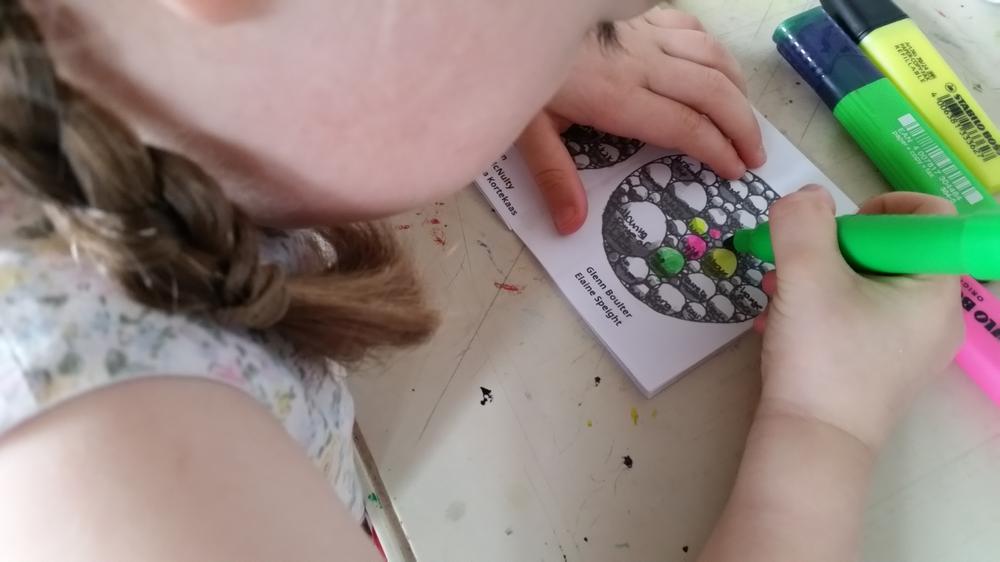 How can we link ideas for positive change in the region to formal structures, processes and policies in order to influence what actually gets done …
---
In the second part of Sharing Umbrellas, her report on our West Yorkshire Walks in Harehills, Leeds, in July 2023, Vivien De Brito interviews landscape …
---
Regional Democracy comes from below, it's about being positive and actively taking responsibility. Devolution by necessity comes from above, ceding responsibility from the top downwards …