Preview Screening: Three Short Films About Inspirational West Yorkshire People and Organisations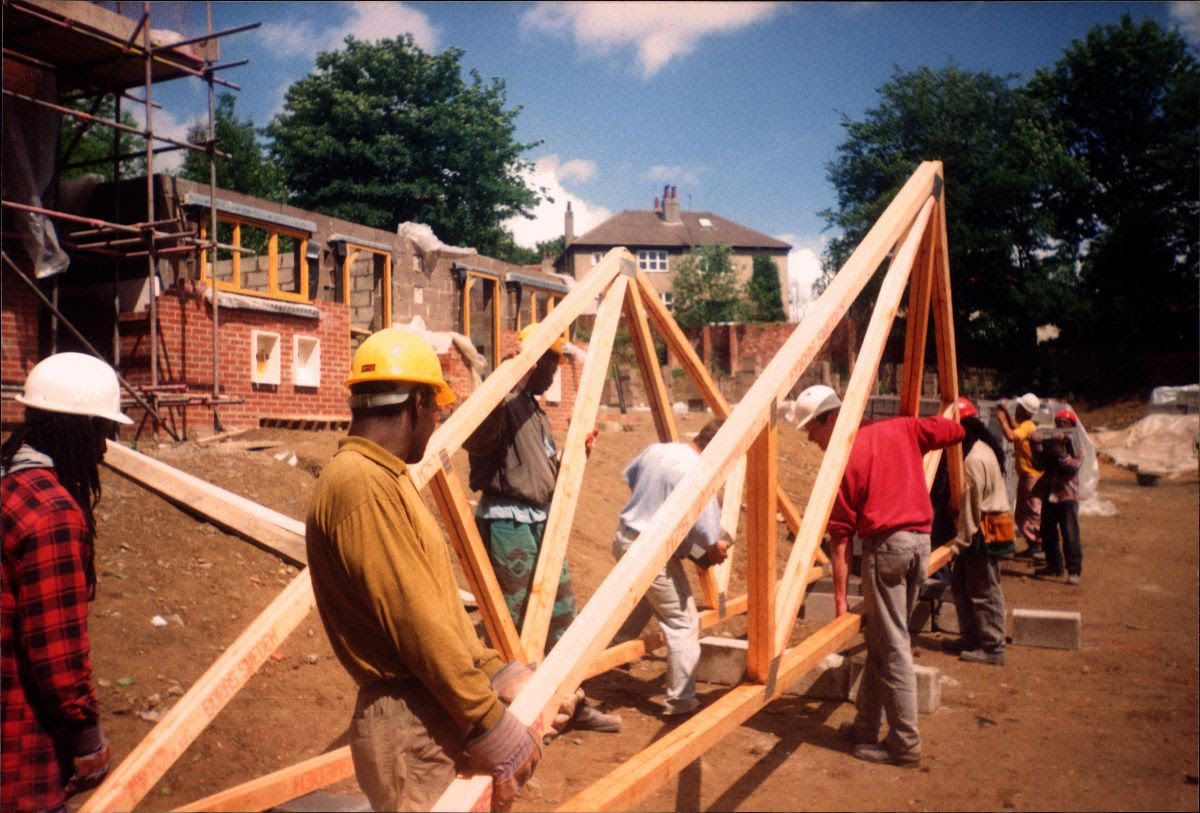 Please join us for a preview screening of three Same Skies short films about inspirational West Yorkshire people and organisations.
Registration is free and there will be complementary refreshments.
The story of Frontline Self Build is about community power, anti-racism, self education and the determination to keep going for nearly a decade to make it happen. Please join us for a Same Skies film revisiting Frontline after 25 years with founder Claude Hendrickson, and exploring what community-led housing is offering people and places across West Yorkshire today.
Our Gipton film captures a West Yorkshire Walk that introduced us to the history and culture of Gipton, a 1930s "garden suburb" of Leeds. The walk was guided by local residents Kerry Harker and Claire Irving of East Leeds Project, an arts organisation that makes its home in the area and is committed to using art for community building and transformation in Gipton over a long time frame.
The screening programme begins with a short filmed interview with Bill and Alison Phelps, two of the founders of Chaco, Chapeltown Co-housing, which was recently featured in a BBC One documentary.
All three films will be introduced by the directors, Rochyne Delaney McNulty and Toni Lee and will be followed by a Q&A with Claude Hendrickson.
Last Thursday voters took to the polls to cast their ballots in local council elections and the region's first ever election for a metro …
---
From the very beginning, Same Skies has been about building Regional Democracy up from the good stuff around us here. We are our own region …
---
When I've attended devolution conferences, I've found them interesting but at the same time I've been astonished that local public banking is …