What kind of region do we want to live in?
What good things are happening near you?
Who makes the decisions that affect your life?
As people living in places across England's north we have no choice but to work together to bring back the authority and responsibility we need to look after ourselves and each other.
No one is going to do it for us.
Please come along to a half-day event in Manningham, Bradford, to listen, talk and share ideas about the kind of region we want to live in and why.
This will be the first in an ongoing series of activities to make links between people, create new ideas and make new things happen.
The event is open to, and welcomes, anyone who is making their life here now.
At this event it doesn't matter if you think of the place you live as being in the north, in Yorkshire, in West Yorkshire or all three.
Please register here.
Childcare is available.
The event is organised by a voluntary partnership of individuals, some of whom represent locally based organisations, including Leila Taleb, ; Ed Carlisle, Together for Peace; Barry Winter, Hannah Mitchell Foundation; Rod Dixon, Red Ladder Theatre; Andrew Wilson, Hannah Directory; Leeds Summat; http:///www.involveyorkshirehumber.org.uk/; Northern Refugee Centre and Ian Martin.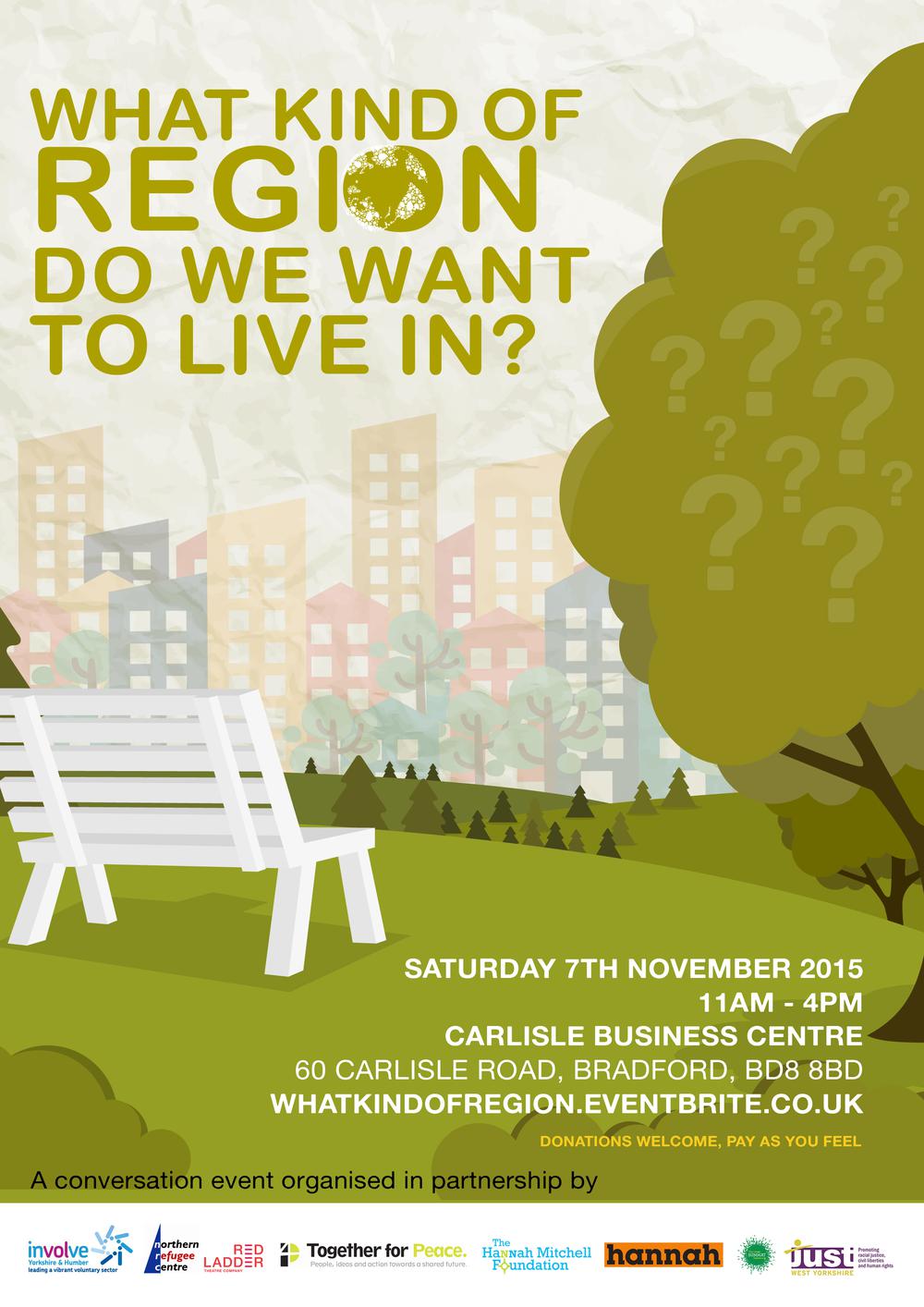 This blog reflects the personal views of Same Skies campaigner Ian Martin from East Leeds.
The future of Yorkshire really matters to me. This is …
---
Do we get a fair say in the decisions that affect us?
A few thoughts from around West Yorkshire.
Come and tell us what you …
---
Some thoughts and images from the #RegionalDemocracy event in Manningham, Bradford on Saturday. In this Open Space section, people suggested specific themed conversations they wanted …