Articles tagged with history
Regional Democracy comes from below, it's about being positive and actively taking responsibility. Devolution by necessity comes from above, ceding responsibility from the top downwards …
Same Skies is a loose network of people from West Yorkshire working together on the basis of the following principles:
- We're positive about regional democracy …
Following our 'What Kind of Region Do We Want To Live In?' event in Manningham, Bradford in November 2015, the organising group have become the …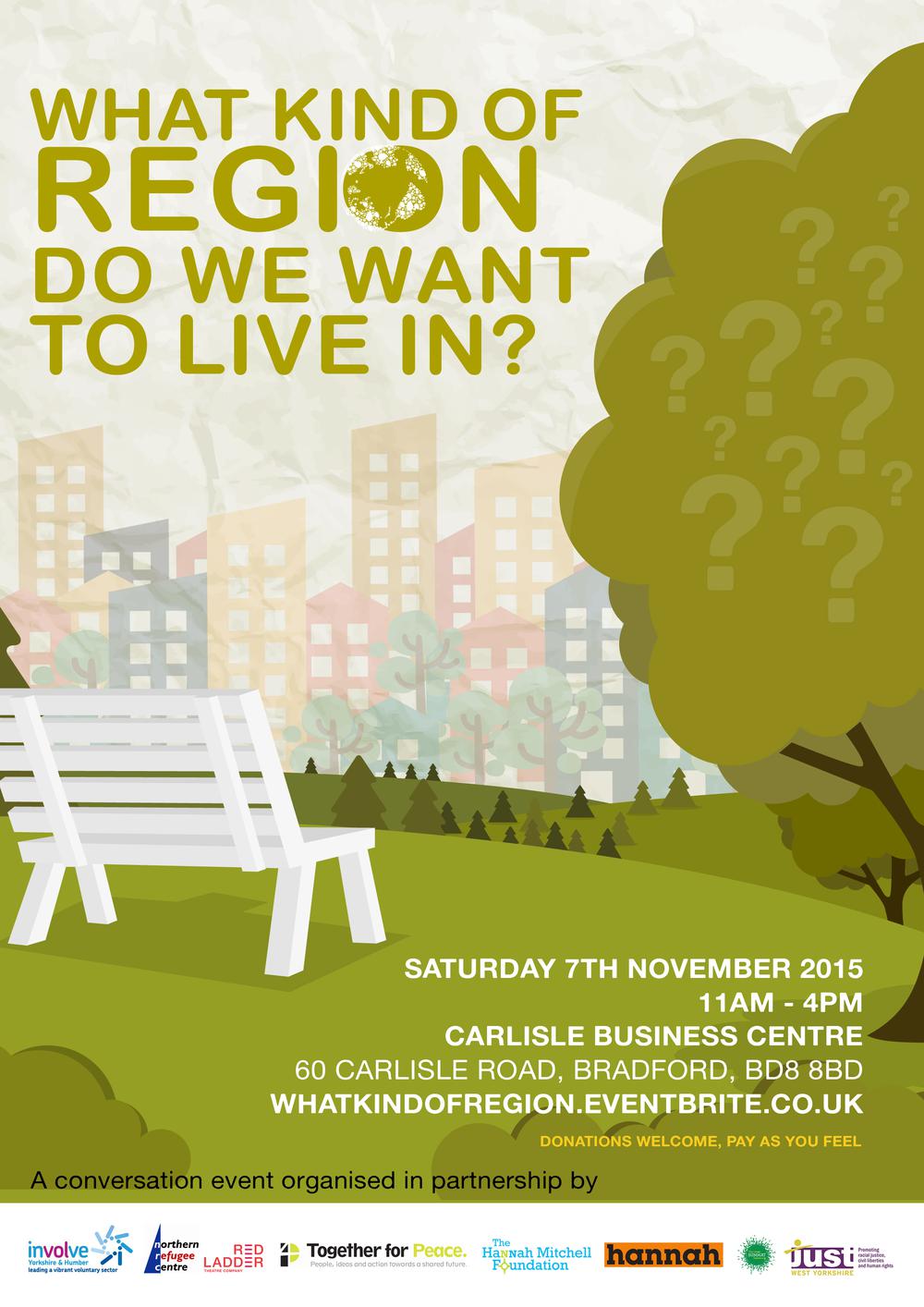 Thirty people from Bradford, Huddersfield, Halifax and Leeds got together at the Carlisle Business Centre in Manningham on Saturday 7th November to share ideas about …
Do we get a fair say in the decisions that affect us?
A few thoughts from around West Yorkshire.
Come and tell us what you …