Reform of Meanwhile Use: Arts & Culture On The High Street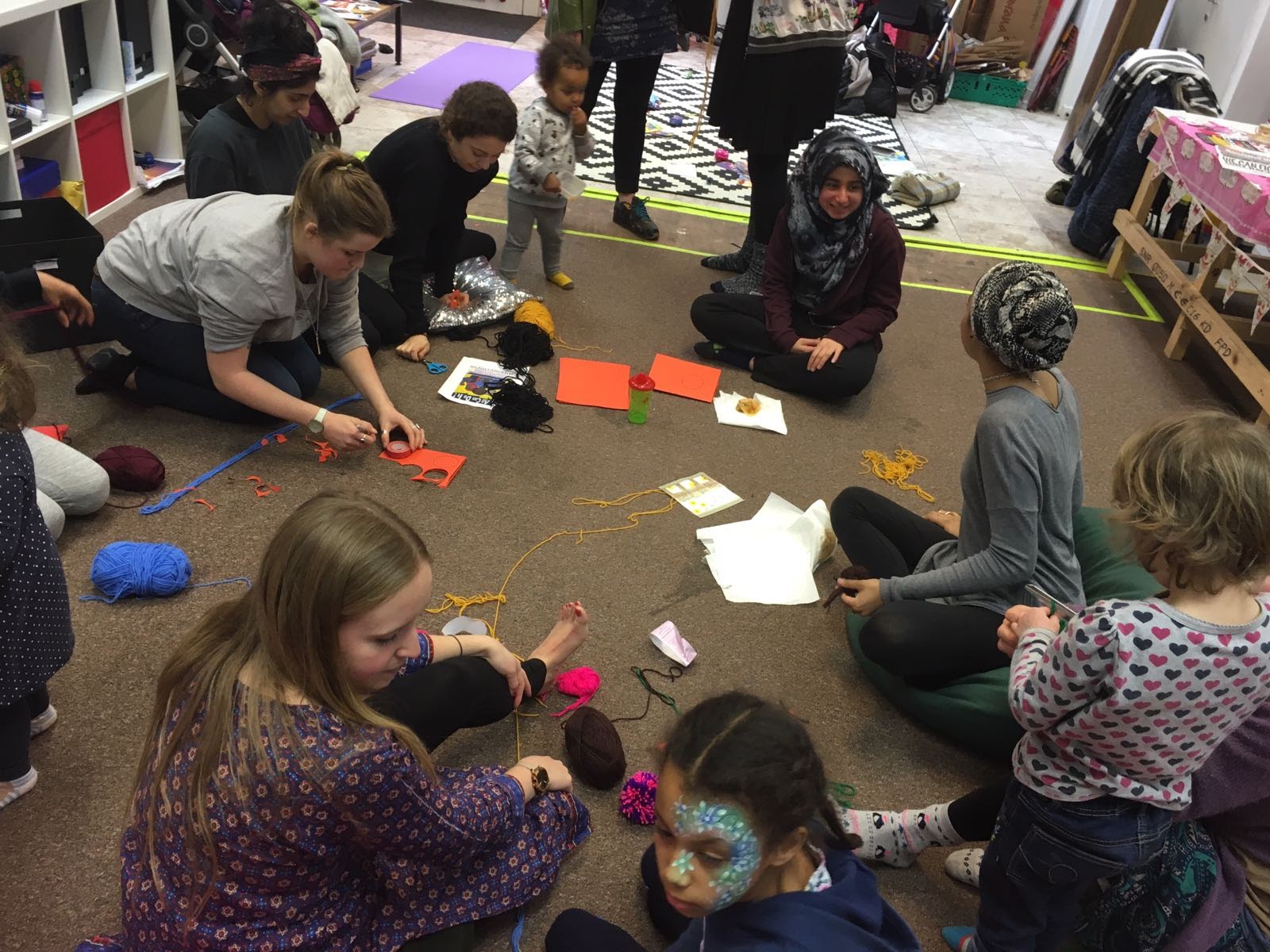 "There is no lack of imagination or those willing to try out new ways of celebrating life and culture within the district, but there is a lack of resources to sustain ideas and enhance collaboration."
Meanwhile use of empty buildings is an established model and has been used extensively by artists in the UK over the last 15 years. Through meanwhile use, groups of artists and small organisations occupy temporarily unoccupied spaces such as shops or offices, transforming them into community hubs, workshops, galleries, museums and theatres. Then, when the space is let or redeveloped, the artists move out.
Meanwhile use can be responsive, accessible, and creative. It often engages people in seeing and making art who wouldn't visit traditional venues or see themselves as artists.
The economic return of arts and culture has been valued at £5 for every £1 invested, but through meanwhile use, artists and community groups make a wider civic contribution. They have often taken on the roles which used to belong to community development workers and even town centre managers: organising and promoting free events for the public; populating empty buildings with activity; providing spaces for community meetings; connecting different interest groups, even signposting members of the public to care and support services.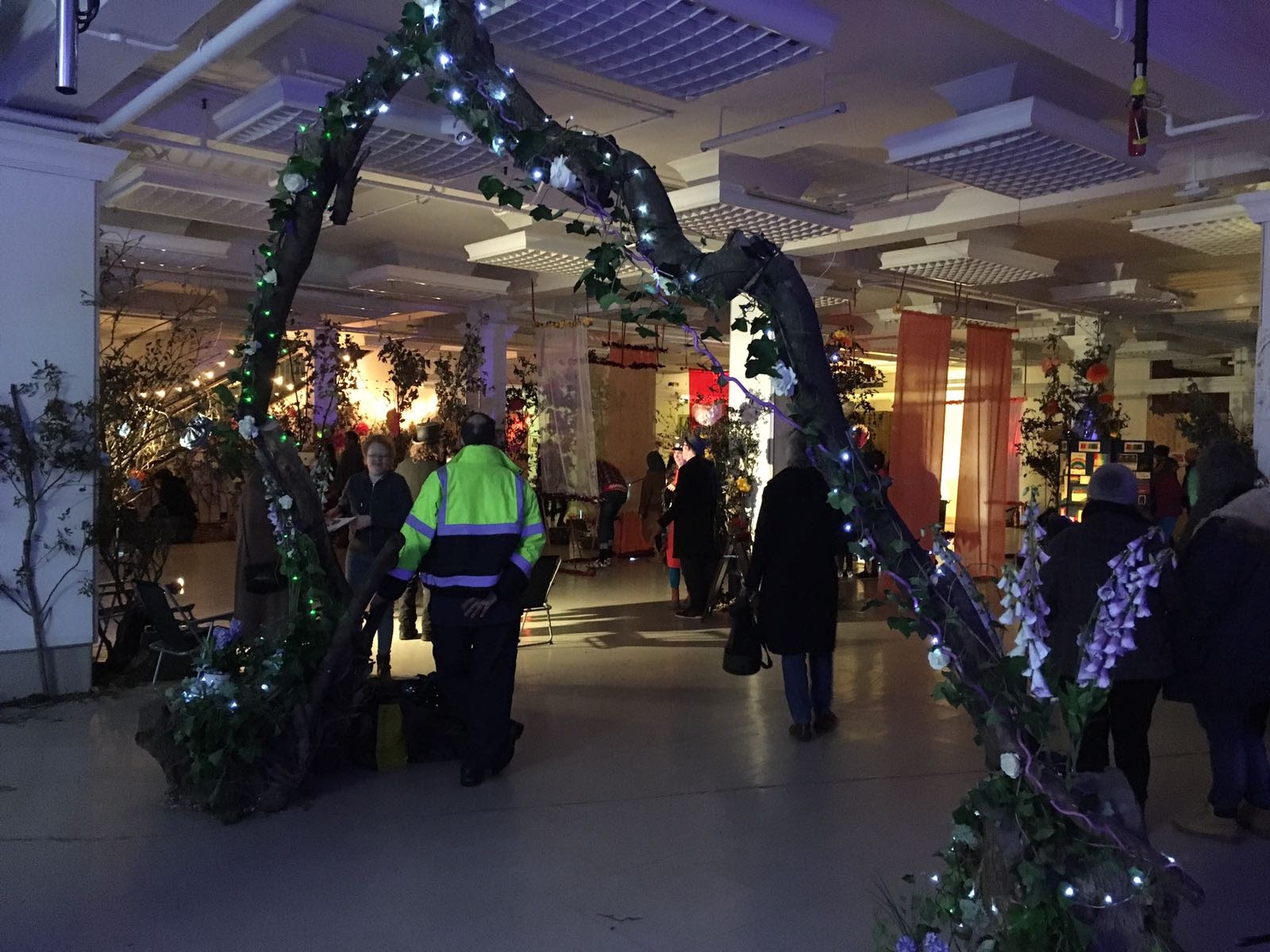 However, meanwhile use has its limits. The current model requires enormous amounts of energy and labour from artists to transform these spaces, build audiences and grow communities around them. When artists are asked to leave – sometimes with as little as one week's notice – much of this work is lost. The artist has to begin again from scratch in a new location and the community of the original space is abandoned. The quick-response nature of meanwhile use, and the uncertain length of occupation, means it is difficult to apply for funding and these projects are often fuelled by the unpaid labour of artists.
As well as the lost investment of time and energy by local artists and community groups, the current meanwhile use model can lead to money being extracted from the economies of smaller, less prosperous towns. Typically, meanwhile use is done through an intermediary organisation with charitable status, often based in a regional city. The intermediary becomes the nominal tenant, and then sublets the space to local artists for a peppercorn rent. The private landlord pays reduced business rates, and in return gives a proportion of the savings to the intermediary and to a solicitor as fees. The cash figures per year for a small shop space in a West Yorkshire town are as follows:
Gross savings for private landlord (using charity 80% rates exemption) £11,536.20
Landlord retains 70% £8,075.34
Intermediary donation 20% £2,307.24
Solicitors fees 10% £1,153.62
All of that money, along with the peppercorn rent paid by local artists, is lost to the local economy if the intermediary is not based in the same town [see recommendation 1]. As well as the economic loss, having intermediary organisations as caretakers leaves local artists lacking the skills to develop long term spaces themselves.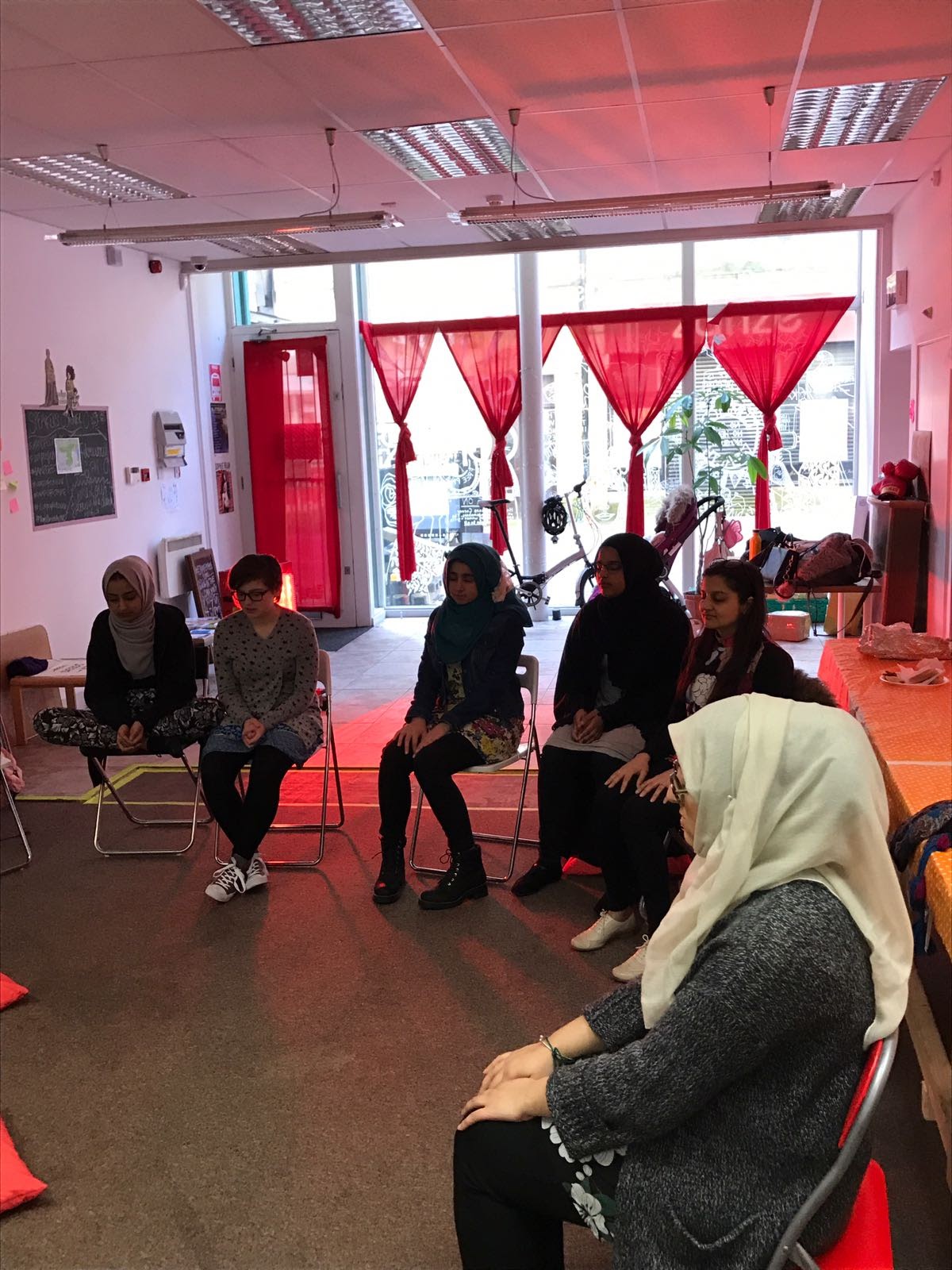 At the very core of meanwhile use is the idea that these spaces will, at some unspecified point, return to their original use. In 2021 we need to accept that this isn't going to be the case for all spaces.
We'd like to propose a new way of working, imagining how we might make meanwhile sustainable.
In every town in West Yorkshire a medium to large empty space in a central area should be given over to local artists and community partners to create a cultural hub.
There should be a three year rolling contract with a minimum notice period of 12 months and a commitment to finding the next space. This might be done by utilising council owned spaces, or via agreements with landlords, or via the purchasing of buildings to recognise the communal worth of our town centres. We need to think big, and just because one way of doing things has worked in the past shouldn't make us think that this is the way it will work in the future. Artists are resilient and resourceful but the space allocated should be usable with heating, light, toilets, and water. The space should be accessible and local disabled and neurodiverse artists should be consulted on ensuring that it meets their needs [see recommendations 3, 4].
There's not just one way of managing these spaces and what is right for artists and the community in Bradford might not be right for Huddersfield. The groups occupying these spaces should be supported to find the right working model for them, provided with information and guidance about running cooperatives and collectives. There should be standard guidance provided to all on health and safety, insurance, and licensing.
Likewise these spaces should allow a mix of uses – there might be artist studios or workspaces, performance and gallery spaces, rooms for general use or office spaces. Some artists might want to commit to being in the space long term but others might want to use the spaces for temporary projects. Both should be embraced.
There should be a focus on upskilling and providing artists of all kinds the skills to run these spaces (and future ones) themselves [see recommendation 2]. Already Bradford Producing Hub are supporting artists in this manner and this support should be available to artists across our region.
We need space to share our failures and missteps, as well as our triumphs and successes. These spaces should be part of a network, facilitating conversation and learning, sharing best practice and ultimately working with artists beyond West Yorkshire to expand the model. Whilst the method of managing each space should be left to local artists, this network might provide an effective means of centralising some of the support, particularly around logistics, fundraising, marketing, and evaluation, all of which are specialist skills [see recommendation 2, 5].
These spaces should allow artists, professional and amateur, to create, test, trial and learn. They offer a real opportunity to embed meanwhile use in the needs of our communities and provide an imaginative, accessible and sustainable response to the question of where we should go next in our town centres.
We recommend the Mayor champions these practical reforms of meanwhile use:
Reduce the extraction of wealth from smaller towns by encouraging local government to work directly with groups of local artists and private landlords.

Work with the Arts Council to develop the training and capacity building role of the intermediary organisations it supports, passing on skills to local groups so they can eventually take full responsibility for meanwhile use spaces in their towns and cities.

Champion the move from short term meanwhile use to the establishment of an arts and community hub on every West Yorkshire high street, run by local artists and citizens.

Bring together consortiums of local artists, community groups and local government to buy hub buildings in town centres if necessary. Kirklees Council have already done this, and the recently announced Community Ownership Fund might provide match funding in other places.

Host a one-day conference to launch a West Yorkshire network bringing together the arts and community hubs and other artist-run spaces. This conference should be on a Saturday, and have child care, to allow artists with young families and who work during the week to attend.
CO-AUTHORS
Laura Brooks, Bradford
Laura Brooks is a visionary 100mph leader with feet firmly rooted in her northern working class heritage. After living and working in Spain for 8 years, training the next generation in tourism and hospitality, she brought her young family back to Bradford to follow her passion for grassroots organising. In this short time Brooks has worked with everybody from Bradford University mentoring young people in a bereavement project, to co-programming Women of the World festival with the Southbank Centre. Now she's building the ambitious Bradford Fringe Festival, from nothing to the brightest new fringe festival in the UK.
Frank Darnley, Halifax
I exhibited my own work in group exhibitions including at the Ferrens in Hull and the Bluecoat in Liverpool and was also commissioned by Bradford Festival, Mind the..Gap , Pilot, Skinning the Cat and IOU Theatre. 'Meeting Aliens' involved an interactive robotic sculpture developed with Bradford University and was my solo exhibition curated by Steve Manthorpe at Cartright Hall in 1999.This led to an MA at Huddersfield in Smart Design in 2005. Learning to make things interactive but finding 3d animation a better fit.
Currently still making work at Dean Clough, I am also establishing the Juteshead as a sculpture space for artists who need a larger space in the short term , training in a particular technique and the occasional exhibition. Our first exhibition was Chord by Conrad Shawcross to coincide with Sculpture Triennial and we provided space Alice Irwin to complete her sculptures People Play for the Piece Hall.
Corinne Furness, Leeds
Corinne Furness is a researcher and theatre maker based in Leeds. Co-director of community theatre company Eager Spark, she has made work for empty shops, community spaces and rural touring as well as for theatre auditoriums. She is currently completing an AHRC funded PhD exploring professional-amateur collaboration in the subsidised theatre sector and regularly consults on working with artists in empty shops. www.corinnefurness.co.uk
Mussarat Rahman, Bradford
Mussarat is an up and coming social innovator and cultural leader, developing innovative local and national programmes with community in Mind. These have been developed from her own experiences, knowledge and working practices working hand in hand with community, She has been an active social change maker for the last 15 years running and developing new programmes continuously. Biasan, Intercultured Festival.
Andrew Wilson, Huddersfield
Images are from Speakers Corner Bradford and Brick Box's Wild Woods Bradford
Here are a few views from people in Bradford and Huddersfield... What do you think?
---
---
We are living in the most globally frictional political atmosphere since World War II. Despite some recognition of diversity by businesses and academia, the UK …