Devolution must chime with the everyday needs of local communities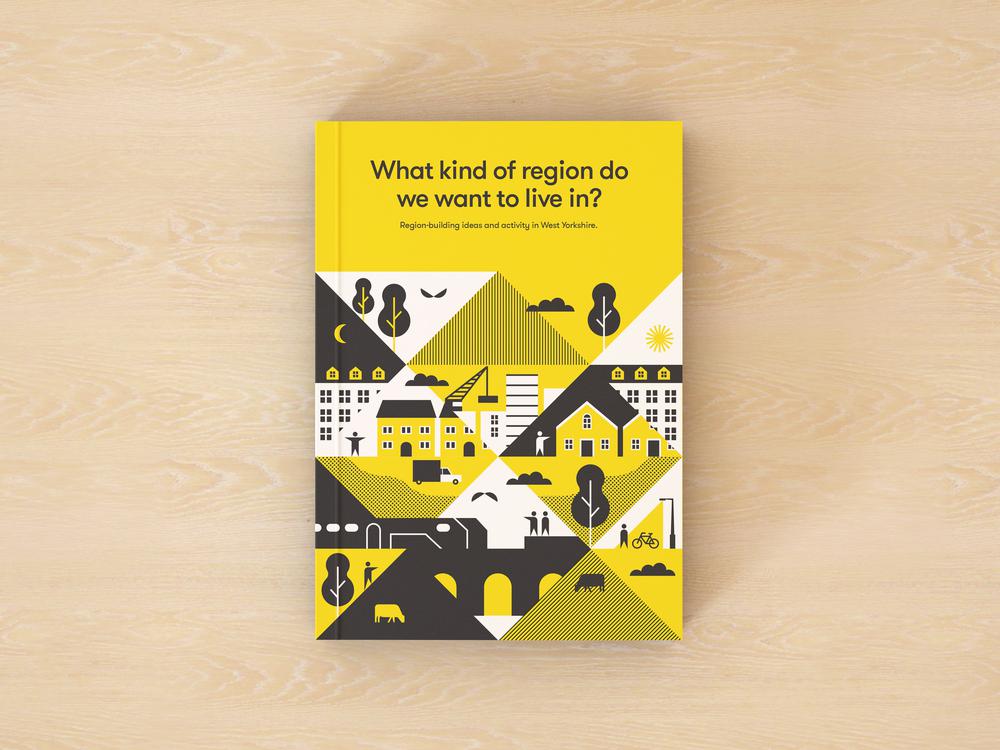 When we launched our collaborative book of hopeful ideas for Regional Democracy from West Yorkshire, we wanted to promote debate. If you haven't yet downloaded your free PDF, you can do so here.
Thank you to Dan Collins for providing the thoughtful response below. What do you think? Do you agree with Dan?
---
I read the book the book over the weekend and very much enjoyed it. I have my usual worries about the kind of asylum policy which would be generated if control was handed over to the people of Yorkshire, but in a more general sense, the idea of handing over decision making power to local communities has got to be a positive.
However, there is some concern in small town Halifax that devolution leads to a new concentration of power in Leeds. I have heard angry voices bemoaning the new integrated transport strategy (trams etc) which only seems to link Leeds and Bradford - no lines at all heading over this way.
I've been thinking about all this a lot recently. Reading lots on sustainability and towns/cities and the role of the community in bringing about change. It all ties in very closely with the arguments Same Skies have been making over the last few years. The people who live here need a voice in these transitions - preaching from self righteous activists will only bring hostility. How to get people on board and convinced that such changes will work for them is the major challenge.
I guess my main criticism of some of the pieces in the book was that it felt like the authors were single issue advocates who'd tacked their big idea on to the devolution debate. If devolving power is going to have any force and, more importantly, meaning for the people of West Yorkshire it has to provide alternatives to the key problems facing people in their everyday lives; namely housing, transport, work, schools, food, environment, community safety etc. In addressing these issues, how do we begin to find the pathways which allow people to try to find solutions which are sustainable ? I do not use the word 'sustainable' in the narrow environmental sense but instead use it encompass all aspects of 21st century life in northern towns and cities. That includes environmental factors, but also ways of working and living which are sustainable and regenerative in the wider human sense of promoting physical and mental well being, work life balance, breaking down social isolation etc etc.
The forces ranged against such transitions are truly mighty. I don't think I need to name them here - we all know what they are. And when combined with the climate of fear and uncertainty stoked up by the nationalist right, the seeds for promoting transition in Yorkshire are not sitting on fertile ground. In those circumstances, focusing on a progressive 'wish list' is to put the chicken before the egg. For example (and I know this might make for difficult reading) asylum policy is not the catalyst by which local people can begin a new engagement in devolved decision-making. If, at this point in time, a truly local approach to asylum were to be developed, I strongly suspect that the resultant policy would be anything but progressive. If devolution is to gain any traction and is to begin to generate momentum for real progressive change, the issues selected for active promotion must chime with the everyday needs of local communities. To name just a few, how about bins, jobs, housing, traffic, food, security, safe leisure spaces, energy bills, childcare - probably not watchwords on the progressive to-do list, but high priorities for working people and all absolutely amenable to initiatives to promote change at a local level.
Dan Collins is a teacher based in Halifax.
I've worked in housing policy strategy and provision for over 30 years working with local authorities, housing associations, developers, third sector and community based …
---
Just over a year ago in the wake of the Scottish referendum, @ianeastleeds made this video.
Is it still relevant a year later? Are we …
---
Hi everyone,
My name's George, I'm a freelance writer and tutor, and I've recently been working with Same Skies, focusing particularly on participation in political …