What Kind Of Region Do We Want To Live In? A beginning...
Some thoughts and images from the beginning of the RegionalDemocracy event in Manningham, Bradford on Saturday. A full event report will appear on this blog later in the week.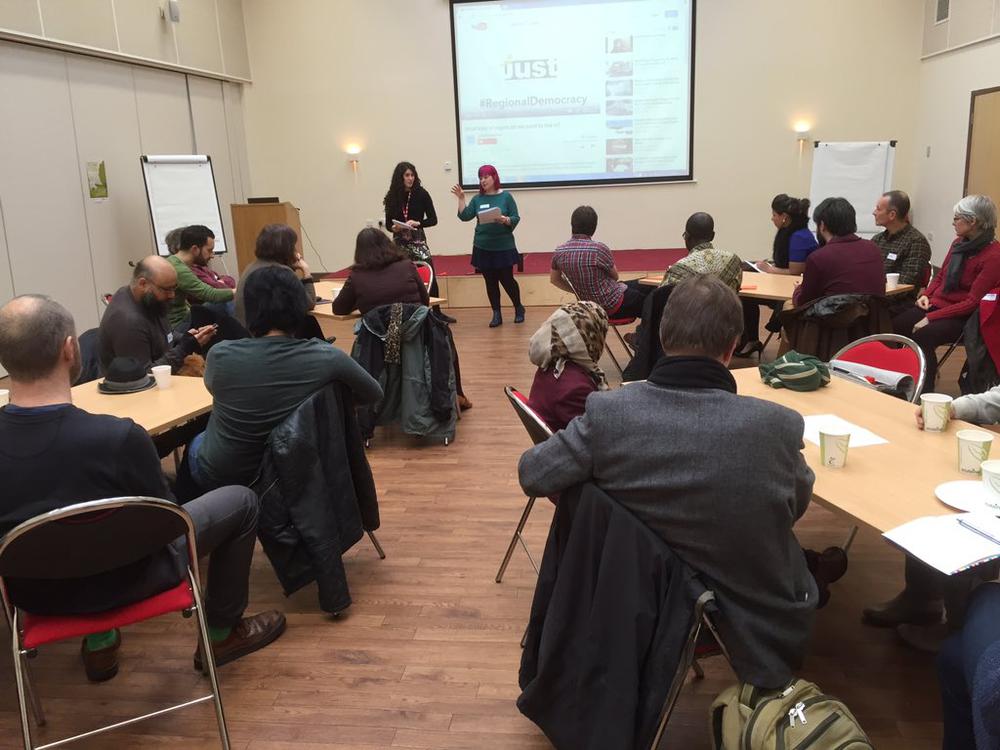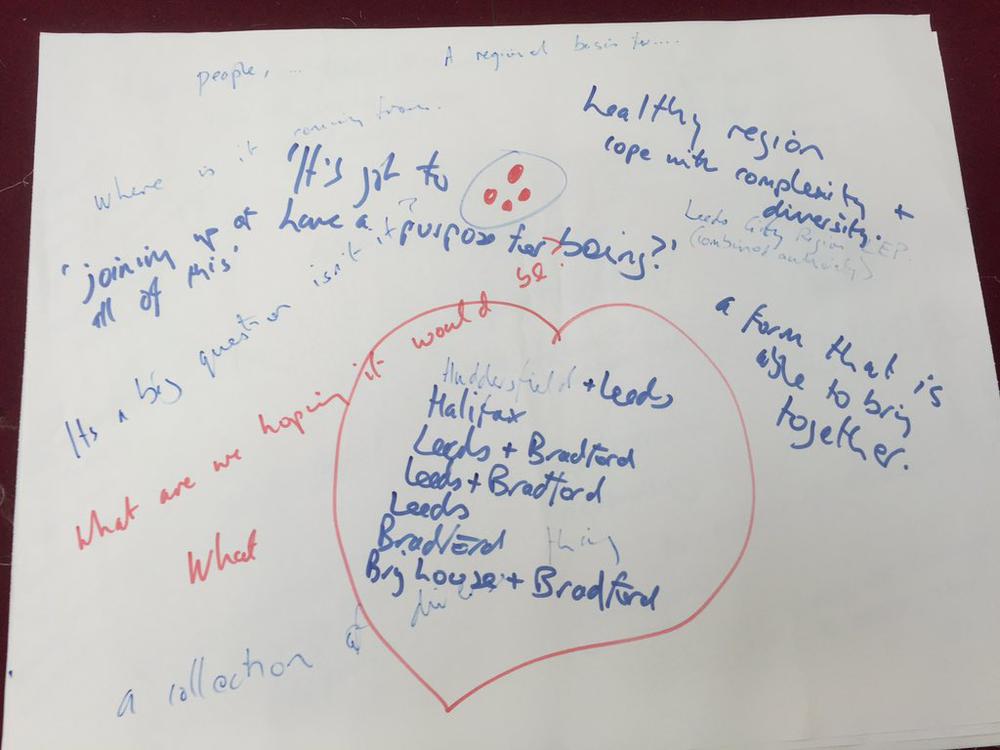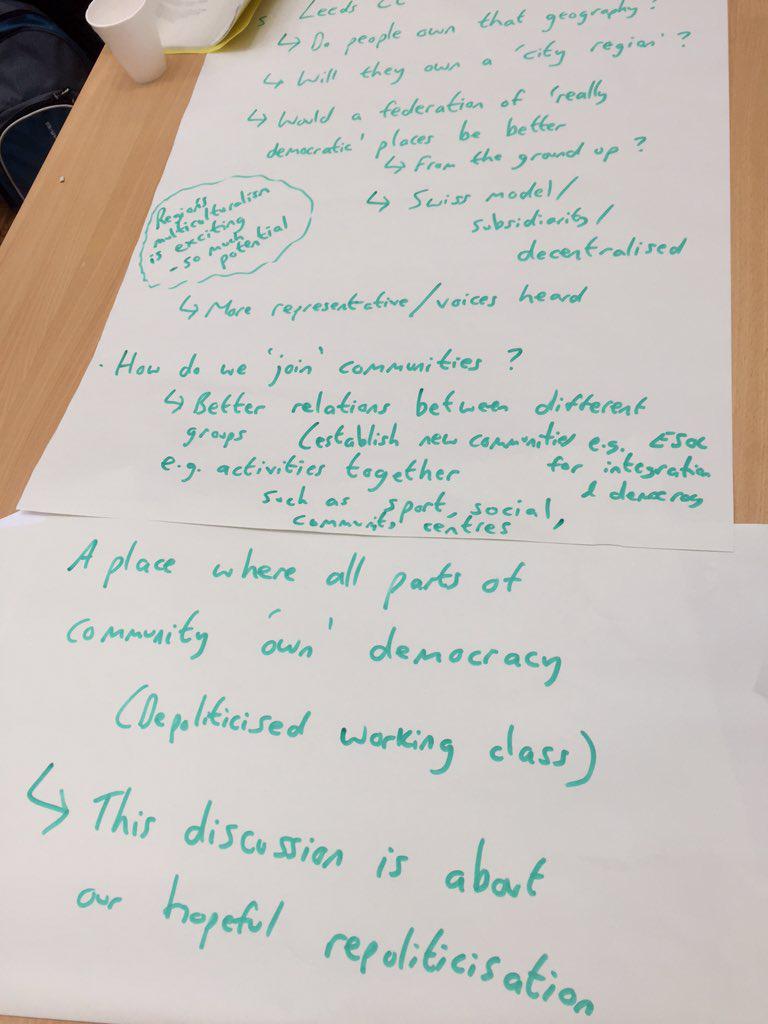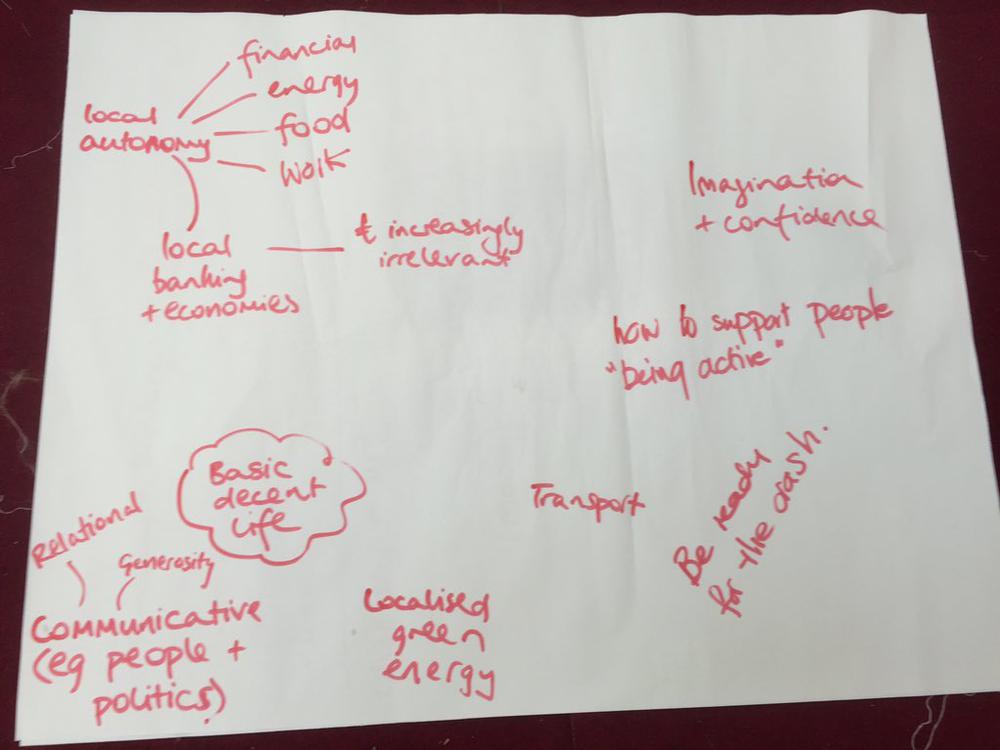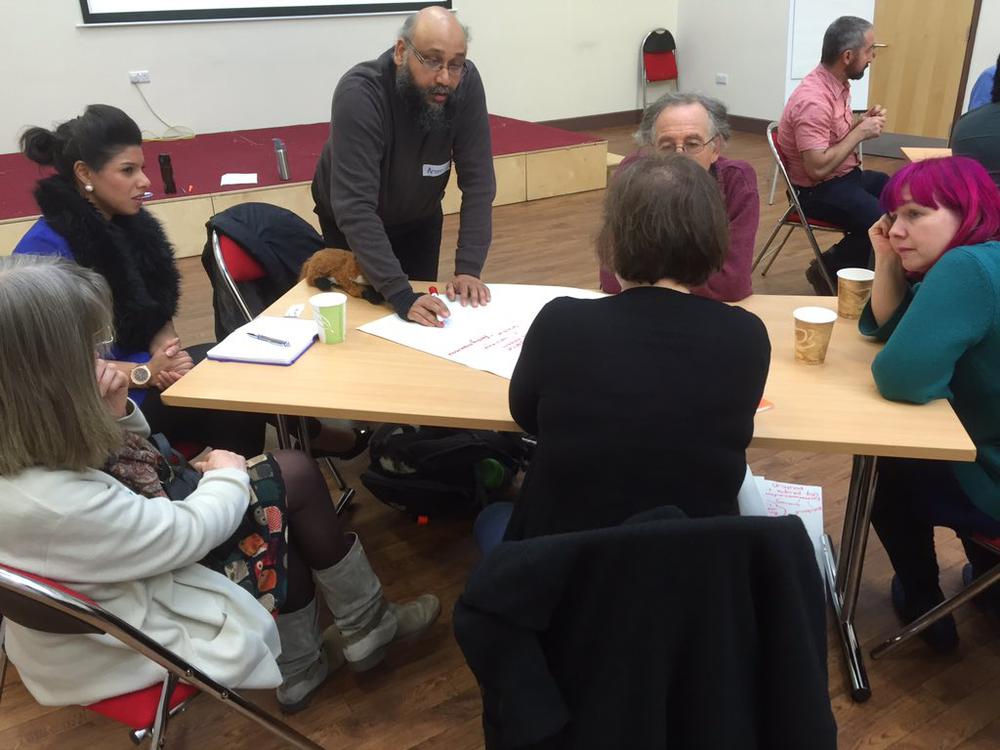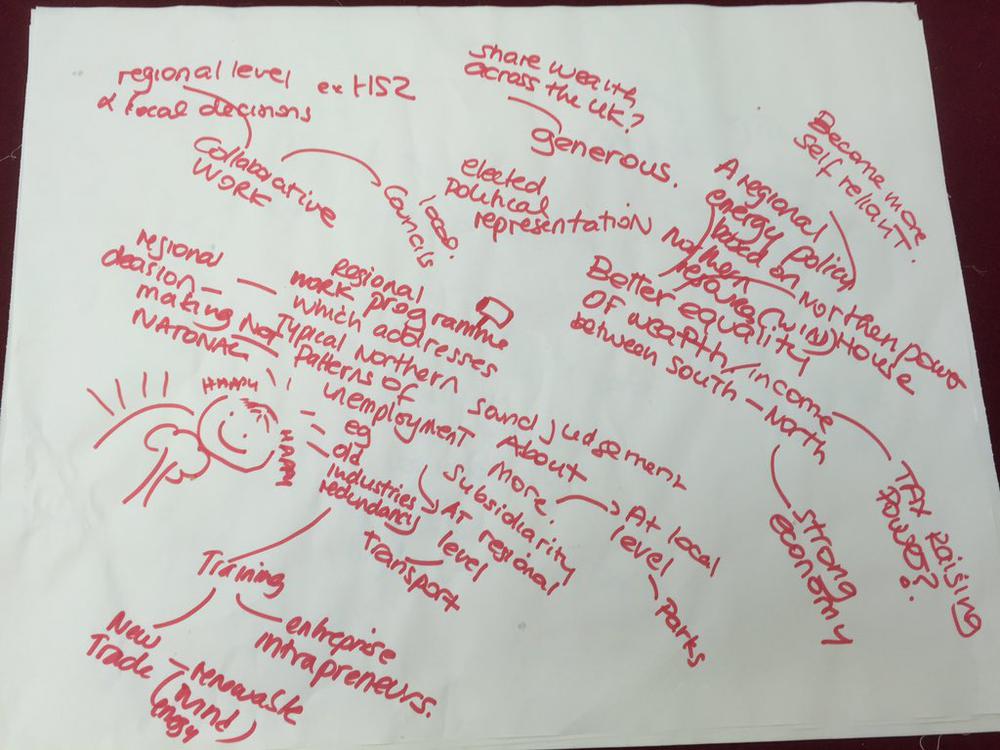 On Friday 22nd January, Leila Taleb from the Same Skies collective and JUST was invited to participate in a panel discussion as part of 'Power …
---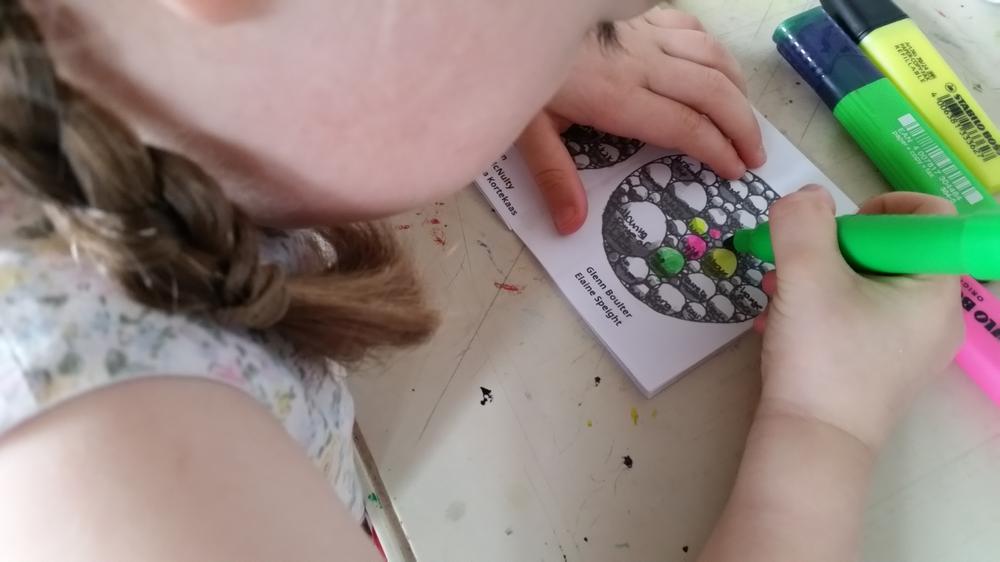 West Yorkshire artist Alice Bradshaw was artist-rapporteur at our symposium on the future of West Yorkshire's regional democracy in January.
That means we gave her …
---
Just over a year ago in the wake of the Scottish referendum, @ianeastleeds made this video.
Is it still relevant a year later? Are we …